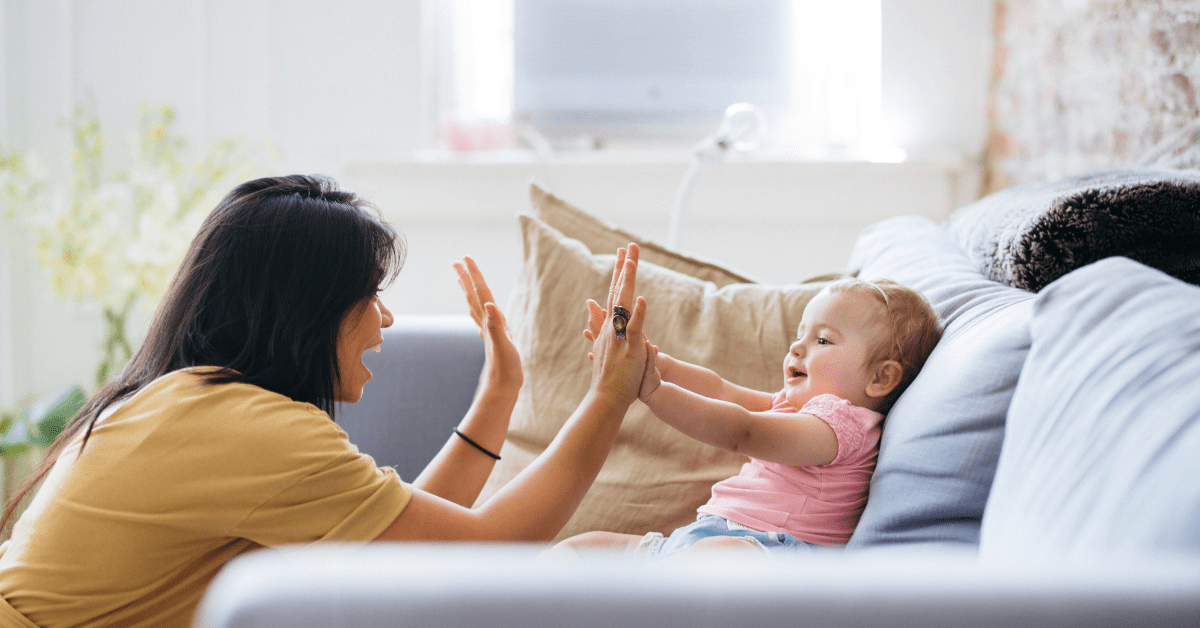 At a Glance:
Why Do Working Families Need Backup Care Benefits?
How Do Employers Solve Child Care Challenges?
As your organization weighs the numerous benefits available to your workforce, we understand the choices can be overwhelming. That's why UrbanSitter wants to start the conversation and usher in a new wave of corporate child care benefits for all employees. In this blog, we are discussing a crucial type of caregiving benefit: backup child care.
Before we get into the nuts and bolts of this benefit, let's first discuss what exactly backup child care is. It comes as no surprise that working families need a reliable child care solution to remain engaged at work and perform their best. Even if working parents have a caregiver they trust, they must account for any short-notice surprises.
At its simplest form, backup child care is a safety net that supports working families in case of an emergency, last-minute cancellation, or interruption of routine child care plans. Backup care benefits provide reliable assistance for scheduling conflicts with regular caregivers, so no one has to call out of work or scramble to find a sitter. With flexibility in mind, you can also arrange for a backup care specialist ahead of time if you know your regular sitter is unavailable.
Working parents may require backup care benefits for several reasons, including:
Their usual babysitter or nanny is sick
Kids are at home sick
Summer vacation
Holidays
Family emergencies
Conflicting work schedules
School closures
According to a study by the Pew Research Center, 45% of working parents claim it would be 'very difficult' to find backup child care if their caregiver was unavailable. That shows backup care benefits are an invaluable resource for anyone juggling child care while simultaneously adhering to professional responsibilities. Knowing dependable backup care specialists and services are available helps reduce work-related stress and allows employees to maintain productivity during working hours.
Related Article: The Push for Flexible Child Care: How to Get Started
Anyone who has worked with a trusted nanny or babysitter may wonder, "Is backup child care safe?" There are services available that take the necessary steps toward making backup child care as safe as possible. At UrbanSitter, where trust and safety are the number one priority, backup care specialists are reviewed by our Trust & Safety team and must pass an annual background check. Working parents and families can see how they're connected to backup care providers through Facebook friends, your child's school, parenting groups, and hundreds of other local organizations for added peace of mind.
Backup care specialists offer the same services as part-time or full-time caregivers in addition to backup child care when needed. Every UrbanSitter member can read candid reviews and recommendations from other parents who have booked backup care specialists, access detailed caregiver profiles, and provide screening questions on experience, location, availability, rates, and more.
Additionally, UrbanSitter's Member Services team is available seven days a week to address any questions or feedback. We provide support for trust and safety, as well as payment, reliability, and member concerns for every booking scheduled through UrbanSitter. Members can even request an enhanced background check or motor vehicle screening of potential care providers.
To learn more about UrbanSitter's commitment to trust and safety, head over to our parent FAQ page or click the button below for more information, including safe messaging, payment protection, parent authenticity, and safety partners.
Don't be fooled by the title of 'backup care,' this type of child care is in high demand by working families to bridge the gap between their personal and professional lives. Child care has always been a balancing act, but even if working parents have a consistent caregiver, there will undoubtedly be times when backup child care is critical.
If backup care wasn't a hot topic before, two years of a global pandemic fueled the flame and brought attention to the need for backup care specialists. Before COVID-19 struck, working families struggled to find quality care that suited their schedules and budgets. However, during the pandemic, when schools and daycares closed, the country saw just how critical backup care benefits are to a family's infrastructure. As parents were stretched thin and left with patchwork solutions, the chaos quickly evolved into a full-fledged child care crisis that doesn't seem to be slowing anytime soon.
Related Article: What is Employer Sponsored Child Care and Why is it Necessary?
Implementing a backup care solution is a tremendous tactic to entice current and prospective employees looking for comprehensive benefits from their employers. Backup child care, child care stipends, and nanny-placement services are highly sought-after benefits to help encourage a supportive and diverse workplace. In fact, working parents rank child care benefits as the most important employee perk.
Download our free Working Parent Benefit Report for a comprehensive look into the employer benefits most desired by today's working parents.
Backup care benefits provide the flexibility, adaptability, and versatility for working families to remain prepared when caregivers fall through, ensuring they don't miss working days due to child care challenges. Backup child care safeguards organizations from absenteeism and helps improve efficiency during working hours. When productivity and employee satisfaction increase, so does your bottom line.
When working parents struggle to balance endless child care duties, employers can impact their organization by offering affordable backup care included in an employee child care benefit. We now understand how important child care is in enabling working parents to do their jobs and help stimulate the economy. However, backup care benefits carry the most weight in the peace of mind they provide to ensure safe and trusted care at any moment.
Related Article: 5 Ways for Employers to Support Working Parents
Find Backup Child Care with UrbanSitter
From backup child care to full-time assistance, UrbanSitter's Corporate Care Program helps employees find qualified, background-checked caregivers when they're needed most. To learn more about the different caregiving services provided, refer to our selection of blogs, case studies, and free resources to find the solution that best suits your organization.
If you're interested in trying UrbanSitter as a parent or need more information before launching your caregiving benefit, we'd love to help you get started. Click the button below to contact a member of our team today.
Introducing UrbanSitter's Corporate Care Program
Give your employees the caregiving benefit they deserve.

Learn more