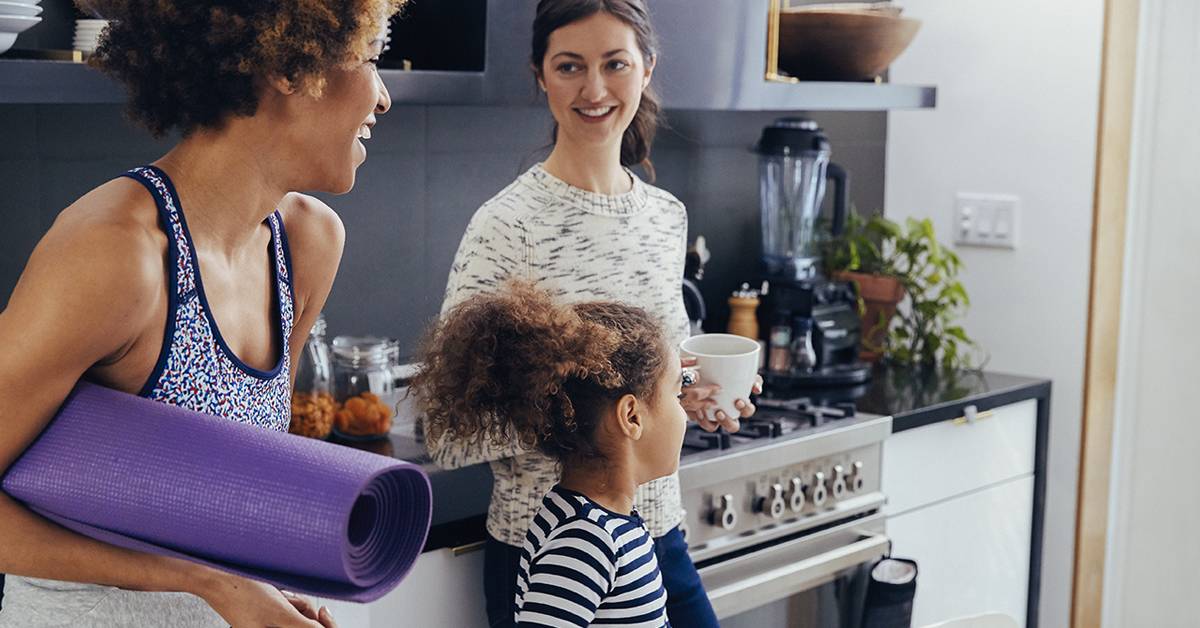 Childcare jobs come in a wide range of different capacities. Whether you're a parent determining which type of childcare is right for your family or a caregiver deciding what sort of childcare job you're looking for, it is essential to understand the differences in order to make the right choices for your preferences and lifestyle. Here are some of the most common types of caregivers.
Types of Childcare Jobs
Au pair
An au pair is a young adult from a foreign country who lives with a family and helps to care for children and do housework in return for a monetary allowance (and the opportunity to learn the family's language and culture). An au pair will almost always reside in the family home and be treated as another member of the family. Au pairs are enrolled in post-secondary education and their labor is regulated by the Department of State. Hiring an au pair requires extensive commitment on the parts of both the au pair and the hiring family. The process sometimes requires a large sum of money up front, and employers may be expected to provide healthcare and transportation to au pairs during their stay. In exchange, the family will benefit from exploring a new culture and exposing their children to the world from the convenience of their own living room.
Babysitter
A babysitter is a caregiver who comes to a family's home to watch children for a limited number of hours or sometimes overnight. Some babysitters work out of their own homes. Most are hired by families on an occasional basis and are paid an hourly rate. More often than not, babysitters work for many different families as their schedules permit. While babysitters' ages fall into a wide range, all sitters on UrbanSitter are at least 18 years old.
Doula
A doula is hired to help provide comfort and care to a woman and her family before, during, and/or after childbirth. A doula attends births and imparts constant emotional and instructional support during labor. Doulas are trained professionals, but are not doctors. Usually a doula's job is done once the baby is born, although some doulas offer breastfeeding instruction, night nurse services, and even postpartum care for a period after the birth.
Mother's helper
A mother's helper is a pre-teen or teenager who is not yet experienced enough or old enough to watch children alone. A mother's helper may be a neighbor, relative, or other acquaintance of the child's parent(s) who has expressed an interest in babysitting or caring for the child(ren) in the home. A mother's helper may be paid or unpaid, but a parent is present for the duration of the caregiving period in order to give guidance and/or supervision. Sometimes mother's helpers are hired to do light chores around the house or run errands in addition to (or in place of) watching children.
Nanny
A nanny is hired for a set period of time and is usually given a regular schedule, and may reside in the family's home ("live-in") or travel to the family's home for shifts ("live-out"). Nannies are paid an agreed-upon salary at regular intervals, and most nannies consider childcare their full-time work obligation. However, some are employed part-time according to the family's needs and are able to take on outside work.
Night Nanny
A night nanny may be the perfect solution for families with newborns. These caregivers generally come to the family's home after dinner to help with the new baby's bedtime routine and provide support to the family overnight, whether rocking a colicky baby back to sleep, heating a bottle and handling night feedings, or helping soothe toddlers back to sleep after a newborn's cries wake everyone in the house. Parents of multiples may find night nannies especially helpful. Night nannies are usually hired for a short period of time after a new baby arrives, to help a household adjust to their new overnight routine, allow families to get a little extra sleep, or to give new parents nighttime guidance. Some night nannies may have nursing experience as well.
UrbanSitter is an excellent resource if you are looking for childcare jobs or childcare solutions. Good luck in finding your perfect fit!