UrbanSitter
Employer Resources
Information and assets for Corporate Care Benefits partners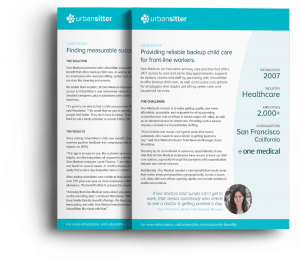 Learn about the success One Medical has had after partnering with UrbanSitter to provide an employee benefit that offers backup child care and inclusive care options for employees who need pet-sitting, senior care, and household services like cleaning and errands.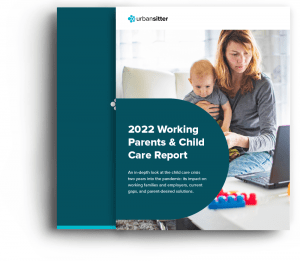 An in-depth look at the ongoing child care crisis: its impact on working families, current gaps, and parent-desired solutions. Find out what employees most want from their employers and how adapting policies can increase retention and productivity.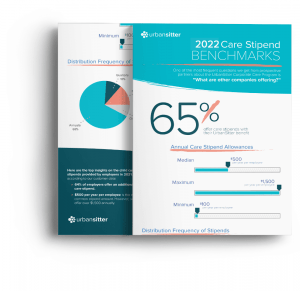 Wondering what other companies are offering employees? This infographic shows the percentage of employers offering stipends as well as the average stipend amounts by distribution frequency.
Corporate Benefits Program Guides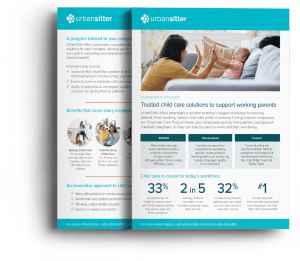 Find out more about how UrbanSitter offers employers a solution to today's biggest challenge for working caregivers with this quick overview of our Corporate Care Program.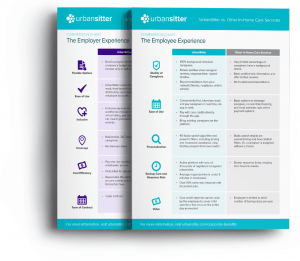 Check out these side-by-side comparisons of UrbanSitter's Corporate Care Program compared to other care services from the employer and employee's perspectives.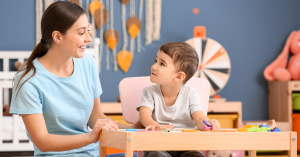 Wondering what to include in a child care benefit for your employees? UrbanSitter surveyed working parents across the U.S. and asked specifically what types of
Read More »