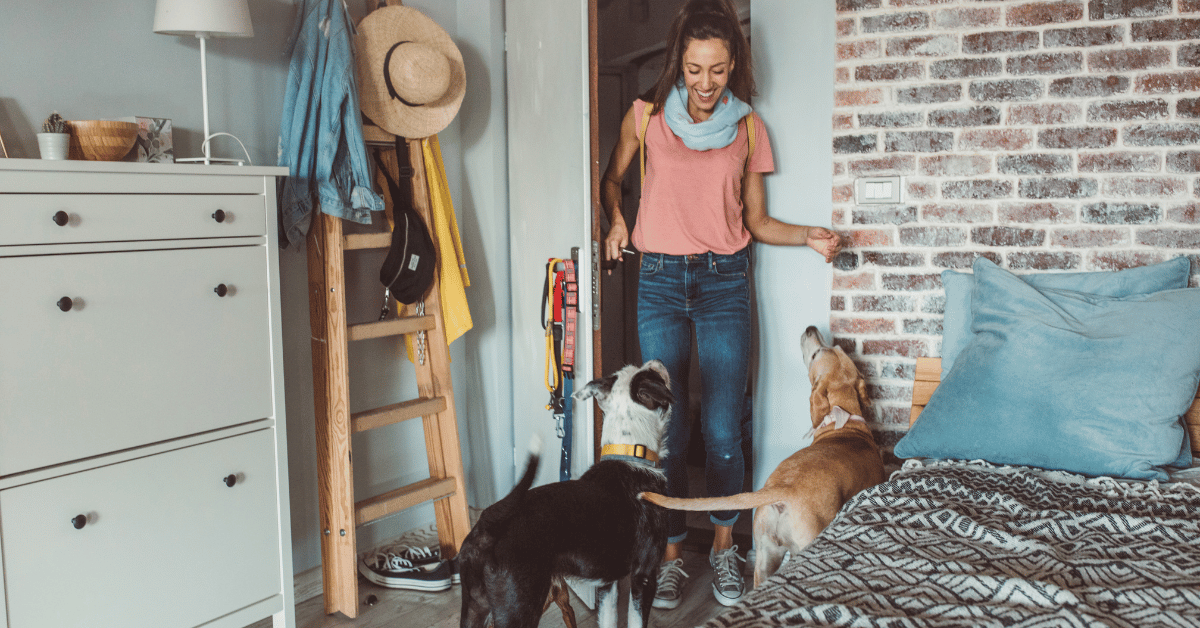 If you're an animal lover and enjoy spending time with dogs, then dog walking may be the perfect job for you. Not only will you get to spend time with man's best friend, but you'll also get some exercise and fresh air while earning some extra money. There are plenty of opportunities for dog jobs, and in this guide, we'll show you how to find the perfect dog walking job for you.
What to consider before becoming a dog walker
Your Availability
Before you start looking for dog jobs near you, consider your availability. Are you available to work mornings, afternoons, or evenings? How many hours per week can you commit to? These are important questions to ask yourself because they will help you narrow down your job search.
If you have a full-time job or other commitments during the day, you may want to consider being available in the evenings or on weekends. On the other hand, if you have a more flexible schedule, you may be able to find jobs that are available during the day.
Determine Your Pay Requirements
Another important factor to consider is your pay requirements. How much do you need to earn per hour or per walk? This will vary depending on your experience level, location, and other factors.
Dog walking jobs can pay anywhere from $10 to $25 per hour or per walk. Remember that some jobs may pay more for longer walks or multiple dogs.
How to find dog walker jobs near you
1. Check Job Listings
Once you've determined your availability and pay requirements, it's time to start looking for dog walking jobs. One of the best places to start is online job listings. Websites like UrbanSitter are great resources for finding various dog-related job opportunities, including dog training, dog sitting, and dog walking jobs. 
When searching for dog jobs near you, be sure to read the job descriptions carefully to ensure that you meet the qualifications and requirements. Some positions may require previous dog walking experience, while others may require a specific breed experience or other certifications.
2. Network with Other Dog Walkers
Another great way to find dog walker jobs is to network with other dog-walking professionals. Attend local dog events or visit dog parks and strike up a conversation with other dog walkers. They may know of job openings or be able to refer you to someone who is looking for a dog walker.
3. Advertise Your Services
Finally, if you're having trouble finding jobs, consider advertising your services. Create flyers or business cards and post them around town or in local pet stores. You can also create a profile on pet-sitting job websites like UrbanSitter to advertise your services.
When marketing your services, be sure to highlight your experience with dogs, your availability, and your pay requirements. You may also want to include references from previous clients or employers.
Using UrbanSitter to find dog walking jobs
UrbanSitter is a popular website that offers a wide range of services for families, including pet care. If you are looking for dog walking jobs, you can create a profile on UrbanSitter and start looking for opportunities in your area. Here are some steps to follow when using UrbanSitter to find jobs:
Create a profile: To find dog walker jobs on UrbanSitter, you need to create a profile. Fill out your profile with relevant information, such as your experience with dogs, availability, and any certifications you may have. A complete and professional-looking profile will increase your chances of getting hired.

Search for jobs:

Once you have created your profile, you can search for dog walker jobs in your area. Use the search filters to narrow down your options based on location, schedule, and pay rate. You can also apply filters based on the size and breed of dogs you feel comfortable working with.

Apply to jobs:

 When you find a dog job that interests you, take the time to read the job description carefully. Make sure that you meet all the requirements listed and that the job fits your schedule and availability. Send a personalized message to the job poster expressing your interest and why you would be a good fit for the job.

Prepare for interviews:

If your application is successful, you may be invited to interview with the job poster. Prepare for the interview by researching the job poster, their dog(s), and what they might be looking for in a dog walker. Be ready to answer questions about your experience with dogs and your approach to dog walking.

Build your reputation:

 Once you have secured a dog walking job, it's important to provide excellent service to the dog and their owner. Building a good reputation will help you get more jobs in the future. Be punctual, responsible, and professional at all times.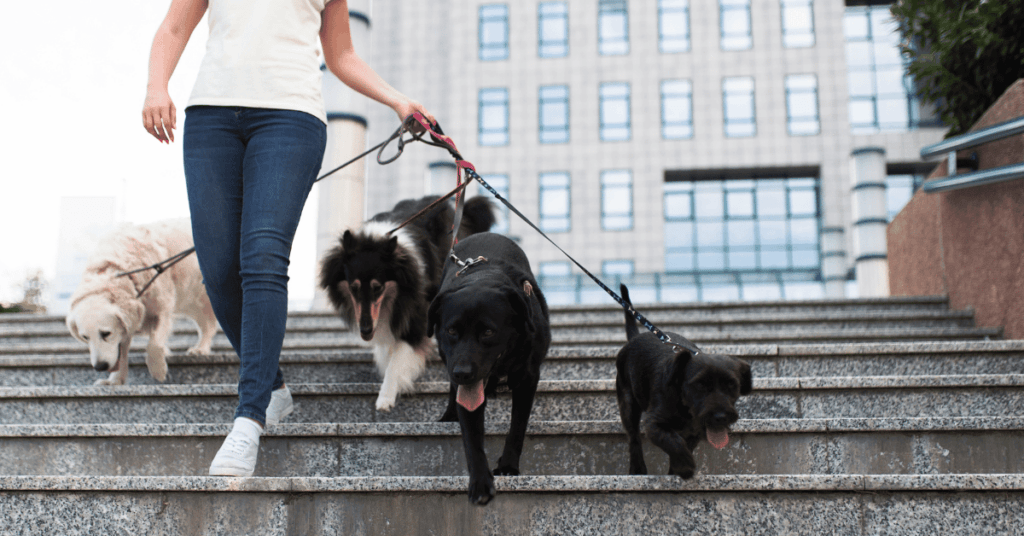 FAQs about Dog Walking Jobs on UrbanSitter
Q: What is UrbanSitter?
A: UrbanSitter is an online platform that connects dog walkers with pet owners who need their furry friends taken out for a walk.
Q: How do I find dog walking jobs on UrbanSitter?
A: To find dog walker jobs on UrbanSitter, you need to create a free profile to search for jobs in your area.
Q: What qualifications do I need to become a dog walker on UrbanSitter?
A: While there are no specific qualifications required to become a dog walker on UrbanSitter, it helps to have experience with dogs and be comfortable around them.
Q: How much can I earn as a dog walker on UrbanSitter?
A: The amount you can earn as a dog walker on UrbanSitter varies depending on your location, experience, and the services you offer. Typically, jobs pay $10 to $25 per walk. Your earning potential rises if you walk multiple dogs at a time.
Q: How do I get paid on UrbanSitter?
A: UrbanSitter provides a secure platform for pet owners to pay for services. When booking a job, both parties agree to the form of payment. Options include direct deposit payment through the platform, cash, and other payment services similar to Venmo.
To sum it up, if you're an animal lover looking for a flexible and rewarding job, dog walking may be the perfect fit for you. There are plenty of opportunities for dog jobs near you, but it's important to consider your availability, pay requirements, and qualifications when looking for a job. With dedication and hard work, you can build a successful career as a dog walker on UrbanSitter.