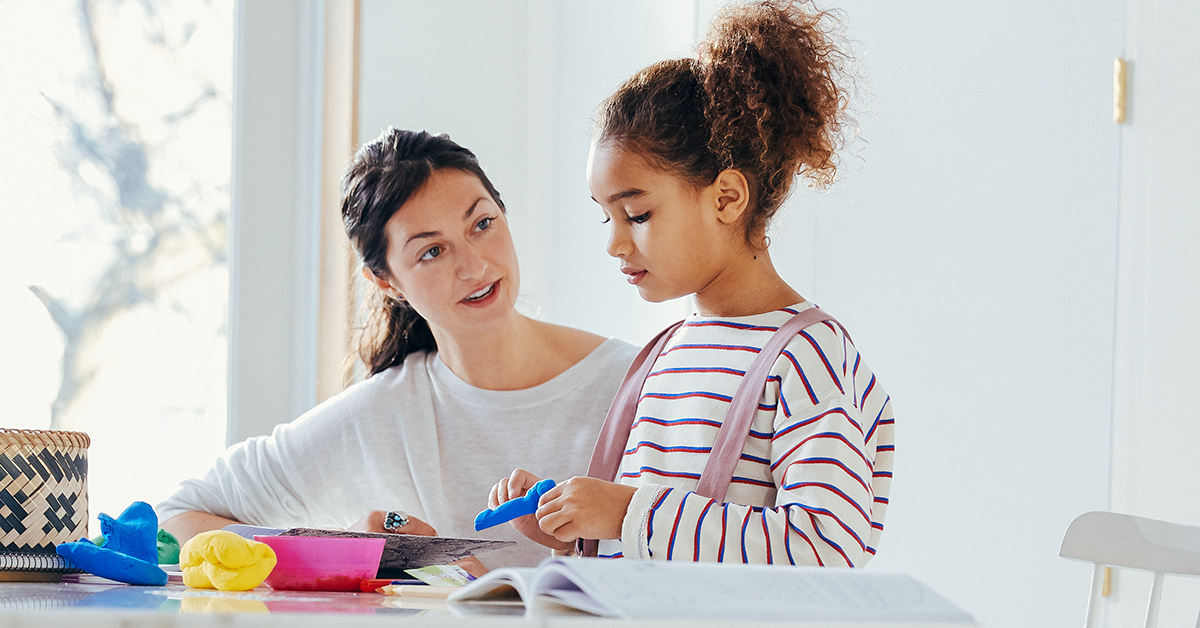 UrbanSitter makes it easy to find tutoring jobs wherever you live. Are you an experienced tutor with knowledge in many subjects or perhaps you're new to tutoring? There are great families looking to meet you!
Introduction: What is a tutor?
A tutor provides an individualized, structured learning experience for a child who needs help mastering a certain skill, academic subject or preparing for a standardized test. Tutors can also provide homework assistance. Usually, tutoring takes place one-on-one in the family's home, at school, or online. Private tutoring positions vary in frequency and length, including full-time, part-time, afternoons, evenings, and once-a-week engagements.
Popular Tutoring Jobs on UrbanSitter
English tutor
Math tutor
Spanish tutor
SAT tutor
Tutor to assist with distance learning
Remote learning virtual tutor
Musical instrument lessons
Soccer coaching
Swim and yoga lessons
How do I find tutoring jobs?
Anyone can become a tutor if they are interested in helping children and want to teach. It's easy to get started:
1. Create a profile on UrbanSitter.
2. Fill out your profile, including your teaching or tutoring experience and the subjects you are willing to tutor.
3. Add your rates and available dates/times to your online calendar.
4. Apply to positions on the Job Board and accept jobs.
5. Get paid! UrbanSitter doesn't take a cut of your pay — with our standard payout via direct deposit, your earnings go right into your checking account.
How much will I get paid for tutoring jobs?
Tutoring pay rates can range from $15-80 per hour, depending on your experience, certifications and credentials, and education level. Generally, tutoring jobs on UrbanSitter pay an average of $19.60 per hour. A part-time, 20 hours per week position would pay $1,568.00 per month.

School pod tutors are paid an average of $10-$15 per hour per child, meaning you could make $60 per hour for tutoring a pod of four children.  A part-time, 20 hours per week position would pay $4800.00 per month.
Do I need experience to become a tutor?
No previous experience is necessary to become a tutor. If you are a natural born teacher, who is patient and loves working with kids, join UrbanSitter to find tutor jobs now. Children of all age levels (elementary, middle school, junior high, high school) and abilities need tutors. Successful tutors usually have the following skills:
Excellent communication skills
Patience
Expertise in a subject matter
Positive attitude
Creativity
Specialized tutoring experience
While it is not required, some families prefer to hire tutors with a certificate in tutoring. The National Tutoring Association and College Reading and Learning Association offer tutoring certifications.
These teaching degrees and certifications are also highly relevant and useful in being a tutor:
Teacher aide certificate
Associate of Arts (AA) in teacher education or early childhood education
Bachelor's degree or master's degree in education
Families may also be looking for a tutor who specializes in a particular subject matter or who specializes in working with kids of different abilities such as:
ACT/SAT tutoring
Special needs tutoring
Foreign language tutoring
ESL tutoring
How can I be an effective tutor?
The job of a tutor can be very challenging, especially if the tutee has a poor attitude toward the subject matter or thinks they're "the dumbest in the class." To be truly effective as a tutor, you should follow these guidelines:
Prepare – Don't expect to "wing it" on the job. A good tutor asks parents or the student ahead of time probing questions to find out more about the tutoring help needed. This may include asking for a copy of the class syllabus, what textbooks are being used, and examples of recent homework or classwork.
Show enthusiasm – Students are more likely to engage with you if you are genuinely excited about the subject. Think of creative ways to make learning fun.
Make the material relatable and memorable – Make textbooks and learning materials come to life by drawing upon real-life examples to make the subject matter more relatable. Does the child hate math, but loves sports? Think of a sports analogy that the child can easily recall and understand.
Guide, but don't do the work for them – It's always going to be easier to do the homework for them, but that's not why you've been hired. Instead, ask open-ended questions questions to promote critical thinking and guide them to an answer.
Build confidence and self-esteem – Much of a child's academic performance hinges on their belief that they can succeed. The most successful tutors provide consistent positive reinforcement throughout the learning process to build confidence.
What is a typical tutoring job schedule like?
Tutoring jobs range widely, but the most requested positions occur once or several times per week in the afternoons directly following school dismissal. A tutor might work for 1-2 hours on Monday, Wednesday, and Friday from 3 pm to 5 pm. The same tutor might fill in their schedule tutoring another child on Tuesday and Thursday afternoon. A tutor may also have additional responsibilities such as picking up the child from school and driving them home, fixing a snack or helping prepare dinner.
Ready to find tutoring jobs? Sign up for an account with UrbanSitter today!
Once you've created your profile on UrbanSitter, visit the Job Board to find tutoring jobs and other great opportunities. Submit your interest in jobs and always be sure to include a personal note explaining why you are the ideal candidate. Separately, parents may search and find your profile and send you job requests directly. It is entirely up to you which jobs you accept or decline.