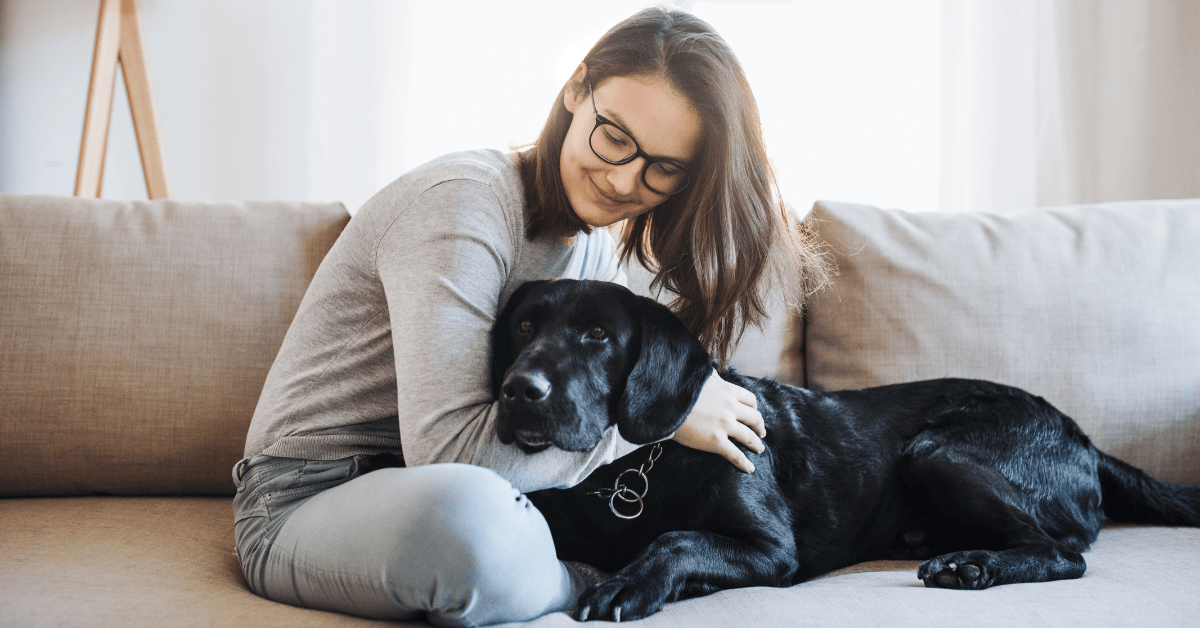 For animal lovers, pet sitting jobs are much more fun than "work"…and you get paid for it! Who wouldn't want to be a pet sitter to an adorable dog or cat while their owners are out for the day or on vacation? We'll tell you how to become a successful pet sitter, where to find jobs, and how much you can expect to get paid.
Introduction: What is a pet sitter?
A pet sitter provides care for an animal temporarily while their owner is not at home. The responsibilities of a pet sitter include feeding, walking, grooming, and playing with the pet, and also cleaning up its cage or living space and administering medications if needed. The most popular type of pet sitter is a dog walker, who takes dogs out daily to do their business and enjoy exercise. Additionally, pet sitters may offer pet training assistance such as puppy house training, learning basic commands, and socializing. Vacation pet sitters offer pet owners a private, personalized alternative to kennels and either come to care for the pet at the owner's home, allowing the pet to stay in its comfortable home environment, or by boarding the pet in their own comfortable home.
Popular Pet Sitting Jobs on UrbanSitter
Dog walker
Dog sitter
Puppy sitter
Cat sitter
Part-time dog/pet sitter
Short-term vacation pet sitter
Long-term vacation pet sitter
Pet sitting/house sitting
Overnight pet care
How do I find pet sitting jobs?
Do you love animals? Become a pet sitter and do what you love for a living! Here's how to get started:
1. Create a pet sitter profile on UrbanSitter.
2. Fill out your profile, including the type of pets you're willing to care for (dogs, cats, other pets) and your specific pet sitting experience.
3. Set your schedule of available days and hours and add your pet sitting rates.
4. Apply to pet sitting positions on the Job Board and accept jobs.
5. Getting paid: Keep 100% of your earnings! UrbanSitter does not need to take a cut — with our standard payout option, your earnings are deposited directly into your bank account.
How much will I get paid for pet sitting jobs?
Pet sitting jobs can range from $12-25 per hour depending on the job responsibilities, duration, and number of pets you are caring for at one time. Generally, caregiving jobs on UrbanSitter pay an average of $18.36/hour. Working part-time, 20 hours per week at that rate as a pet sitter, you could make $1468.80 per month.

If you work as a dog walker, you can expect to charge in 30-minute or 1-hour increments. To make the most of your time and earning potential, you'll want to walk several dogs at a time — ideally in the same neighborhood to cut down on your travel time. Dog walkers are also expected to BYOB (bring your own poop bag), so be sure to factor in those expenses into your budget.
Do I need experience to become a pet sitter?
No previous experience is needed to become a pet sitter. If you're a natural with pets, who is energetic, caring, and willing to get messy (fur, poop, being outdoors even in bad weather), apply to become a pet sitter now. You'd be surprised at the variety of pets people have in their homes, from dogs, cats and birds to exotic reptile pets to farm animals like pigs and chickens! Successful pet sitters typically have the following skills:
– Love of animals
– High energy
– Expertise with pets
– Willingness to clean up messes
– Fun-loving attitude

Specialized pet sitting experience
While it is not required, some owners prefer to hire pet sitters with an industry certification such as:
– National Association of Professional Pet Sitters (NAPPS) Certification Course
– International Boarding & Pet Services Association (IBPSA) Species-specific Certifications
How can I be a successful pet sitter?
Pet sitting may seem like an easy job, but the best pet sitters do more than just play with animals. Here's how to become the 'top dog' of pet sitters:
Prepare – A good pet sitter gets to know the pet ahead of time–from their daily schedule (how often they get walked, fed, played with, bathed, etc.) to their likes and dislikes (is the pet afraid of anything or does anything trigger it, what kinds of foods and treats are they allowed or more importantly not allowed).
Review expectations – Before the job, discuss the pet owner's expectations, so you know exactly what you are responsible for while on the job. Be sure to ask about pet medical issues that you might encounter and if the animal takes medications. Also ask about logistics such as where the animal's food is kept or how often the litter box should be changed.
Ask for emergency contacts – Though rare, animals can have emergencies and require special attention. Besides getting the owner's contact information, it's best to ask for a backup contact as well as the veterinarian's phone number.
Get comfortable with the pet – Before agreeing to a long-term pet sitting job, you'll want to meet the pet to make sure you're comfortable with them. For short-term jobs, ask the owner to stay for a few minutes while the animal warms up to you to make it a seamless transition.
Show the pet you care – Animals can sense your mood and approaching a job with a caring, enthusiastic attitude will go a long way in keeping tails wagging. Play, pet and talk to the animal, doing all of the things you know they like.
Clean up – The least favorite part of owning a pet is cleaning up after them. If you leave the animal and its cage in tip top shape, you're sure to secure yourself another job or tip from the owner.
What is the typical pet sitting job schedule like?
Depending on your desired hours, there are a few different scheduling possibilities:
Vacation pet sitting job – Ranges from overnight to several weeks in length. Depending on the type of pet, this may require pet sitting 24 hours a day or a set number of daily check-ins. Payment is typically negotiated as a lump sum or by the day. This type of work may be infrequent in areas with lower demand. Demand peaks around holidays and during the summer.
Full-time dog walker – If your aim is to work full-time as a dog walker, you will need to organize your schedule to maximize the number of dogs you service and the number of walks you can do in a day also considering travel time between walks. An 8-hour work day could breakdown seven 30-minute dog walks a day with 30 minutes of travel time between each walk, plus 1-hour of breaks for lunch/bathroom/rest. Keep in mind you'll also be getting a lot of exercise, too, so be prepared with food/drink and comfy shoes.
Part-time dog walker – To match the schedule of pet owners, some dog walkers only work three days per week when they're needed. To make the most of this type of schedule, you'll want to try to group your customers all on the same days of the week, which can get complicated. Other part-time dog walkers are okay with a hodgepodge schedule throughout the week.
Special needs pet sitting jobs – Elderly or sick pets may require constant attention during the day while their owners are working. For these types of jobs, you typically need to stay in the owner's home and administer medicine, tend to the pet's hygiene needs, and carefully follow the pet's schedule.
Ready to find pet sitting jobs near you? Start your pet sitter profile on UrbanSitter now.