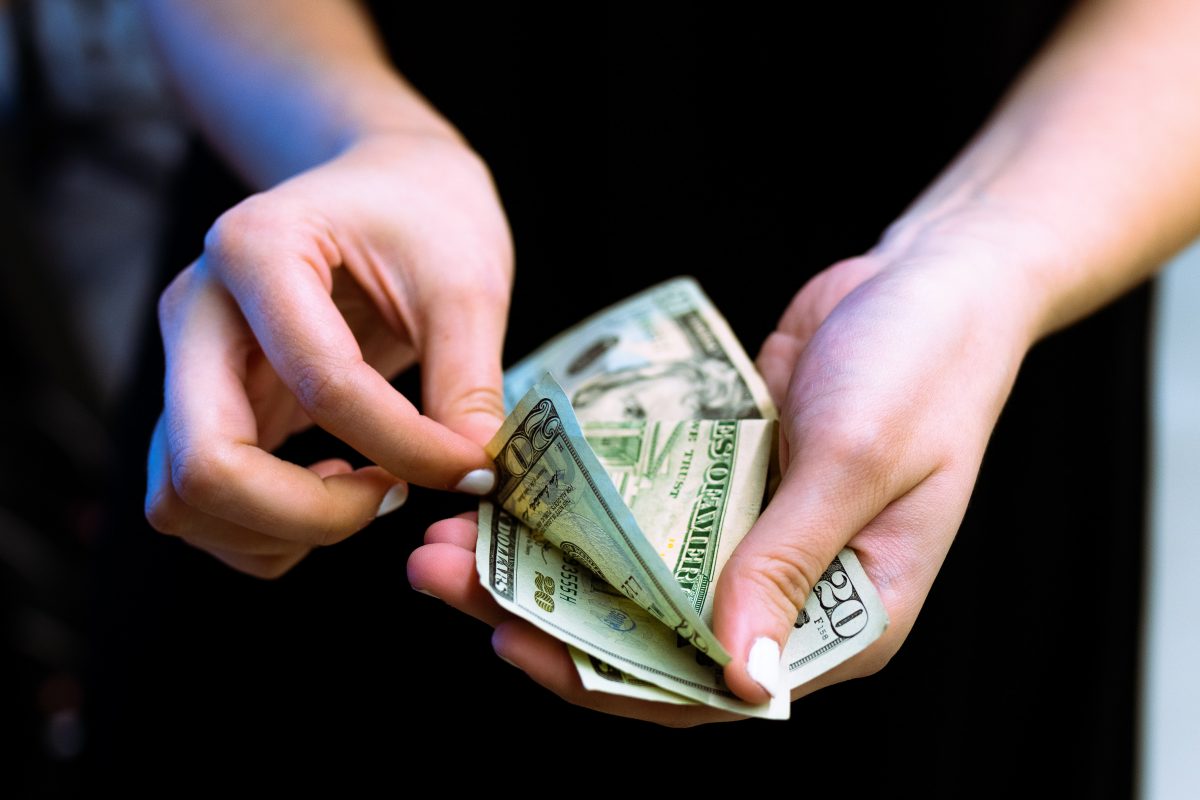 Wondering how your babysitting or nanny rates compare with your peers? UrbanSitter surveyed nearly 1,000 babysitters and nannies to help you decide how much you should charge for babysitting or nannying. We've calculated the average rates sitters & nannies are charging, and we show how this differs by city, level of education, years of experience, age, and ethnicity.
As a job marketplace that caregivers turn to for essential income, UrbanSitter strives to support diversity, inclusion and equity. While it is up to each sitter and nanny to decide their babysitting or nanny rates on UrbanSitter, we hope that by sharing this information, more sitters and nannies will feel empowered to charge what their peers are charging, regardless of their age and ethnicity.
We recognize that what you want to charge doesn't always align with what a parent wants to pay. There is more work to be done educating both sides of our marketplace and society at large. Stay tuned as we will share future projects and initiatives to support equity.
Babysitting & Nanny Rates By Years of Childcare Experience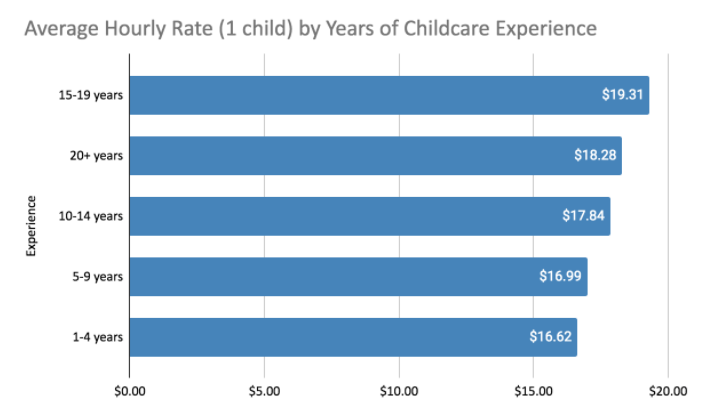 Babysitting & Nanny Rates by Caregiver's Level of Education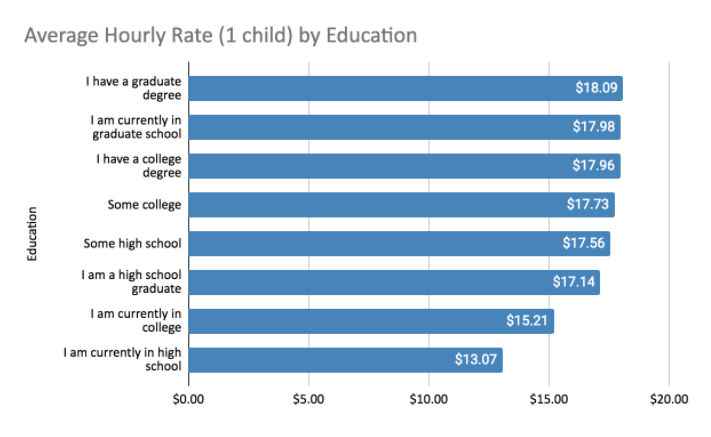 Babysitting & Nanny Rates by Age of Caregiver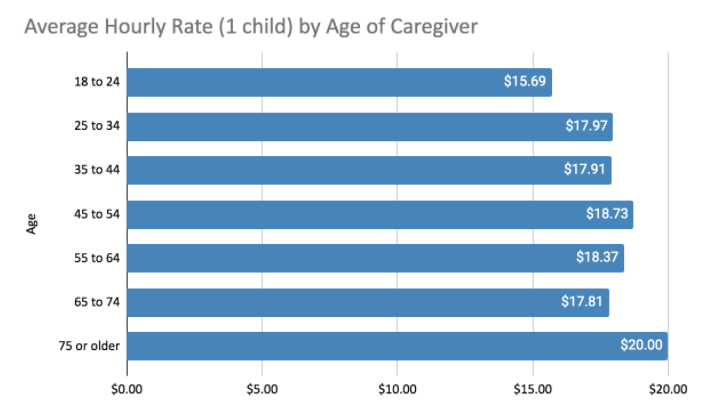 Babysitting & Nanny Rates by Ethnicity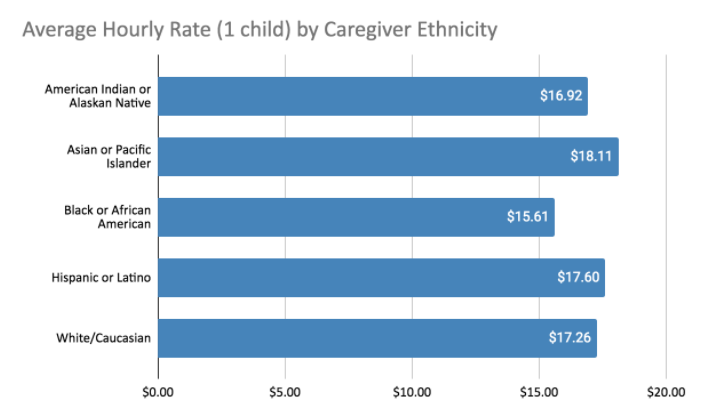 Babysitting Rates by City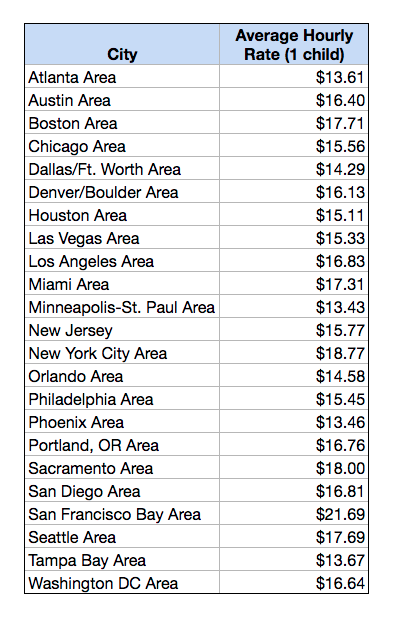 See more babysitting rates by city for 2022 in additional areas and for 2 children.
Looking for babysitting jobs or nanny positions? Join UrbanSitter to create a free profile and search for jobs.