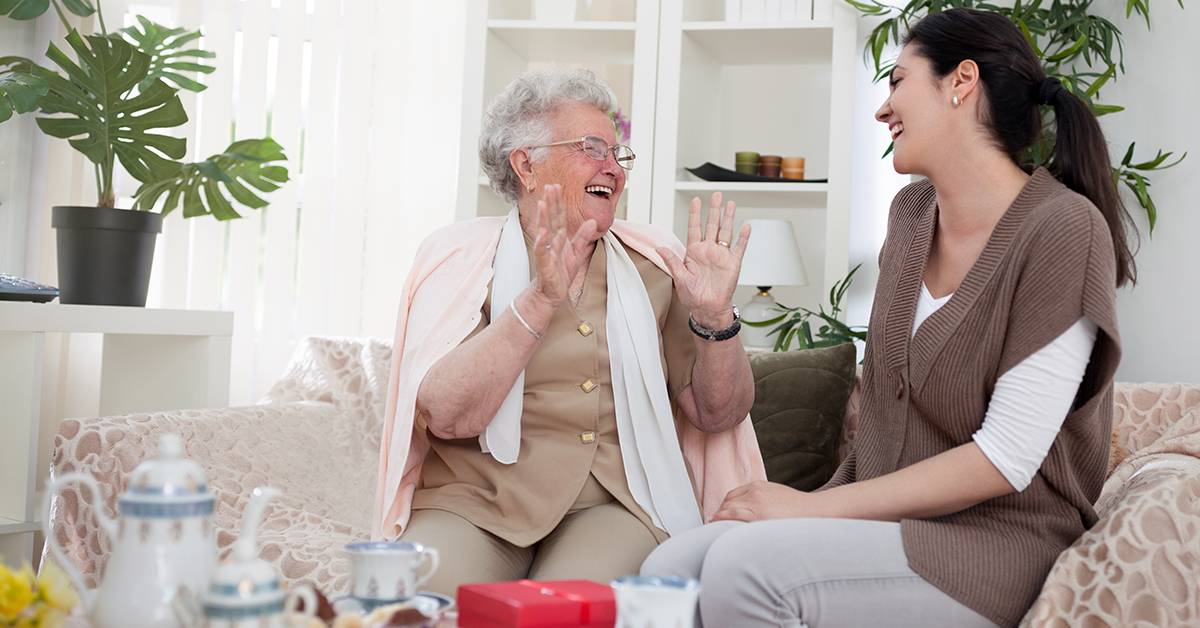 UrbanSitter makes it easy to find elderly care jobs wherever you live. Are you experienced with providing support to seniors? Do you enjoy spending time with seniors? If so, there are families looking for you!
Introduction: What is Non-Medical Elderly Care?
Non-medical elderly care is support provided in the home that does not involve any medical skills. There are a variety of responsibilities that can come with in-home elderly care jobs ranging from companionship, grocery shopping, light housekeeping to simply going on a neighborhood walk together.
Popular Elderly Care Jobs on UrbanSitter:
Running errands
Light housekeeping
Providing pleasant companion care (conversation, reading, games, puzzles, art, etc…)
Personal hygiene
Dressing
Exercise
Fixing meals, food preparation
Assisting with tasks around the house
Back-up care (respite services) to provide current caregivers a little break
How do I find elderly care jobs?
Anyone is able to offer non-medical elderly care if they enjoy and are interested in helping seniors!
1. Create a caregiver profile on UrbanSitter.
2. Fill out your profile, including your caregiving experience and the tasks you are willing to do.
3. Add your elderly care rates and available dates/times to your online calendar.
4. Apply to positions on the Job Board and accept jobs. Read more about how UrbanSitter works.
5. Get paid! UrbanSitter doesn't take a cut of your pay — with our standard payout via direct deposit, your earnings go right into your checking account.
How much will I get paid for elderly care jobs?
According to a survey by Genworth in 2020, the median hourly rate is $23.50 for home care services. There is a breakdown by state if you're interested in your specific location (it ranges from $17-$31/hr). Keep in mind, these rates are also dependent on what sort of care is required and what credentials the individual has. Your family may include other compensation, such as periodic bonuses.
Do I need experience to become a senior caregiver?
No previous experience is necessary to provide elderly care, however many families will want to know how comfortable you feel around seniors. If you enjoy spending time with seniors and assisting them to have a more fulfilling day to day, click here to sign up to provide care for seniors . Some skills and traits to make you most successful in working with elders are:
Positive attitude
Excellent communication skills
Patience
Creativity
Compassion
Empathy
Respect
Specialized senior experience
While it is not required, some families prefer to hire individuals that have some certifications, such as:
There are also some associations you may want to consider joining:
How can I provide the best support to a senior?
The job of working with seniors can be challenging and very rewarding. To be truly effective in elderly care jobs, you should follow these guidelines:
Work with the family to set expectations – Discuss with the family what the needs are, what their expectations are and what responsibilities you have.
Get to know the senior – Before meeting the senior, talk with the family to understand a bit more about the senior, likes/dislikes, any challenges they have, and any other information the family deems important.
Show patience & compassion – It may take a senior longer to do many tasks, they may become impatient, show compassion and assist. Continue to be a positive presence.
What is a typical elderly care job schedule like?
Senior care has a wide range of responsibilities as well as job schedules. Some families may want someone to come in for just a few hours in the afternoon to tidy up the house, run errands and spend some time with their family member. While others may have a set schedule of tasks they want completed. Some may even just want a companion for their senior. On the UrbanSitter Job Board, the families will provide a brief description of what they are looking for. If you have an interview, it's best to ask the family what a typical day would look like.
Ready to start getting elderly care jobs? Set up your caregiver profile with UrbanSitter now!
After you've created your profile on UrbanSitter, visit the Job Board to view opportunities. Submit your interest in jobs and always be sure to include a personal note explaining why you are the ideal candidate. Families may also reach out directly if they conduct a senior care search on the site.