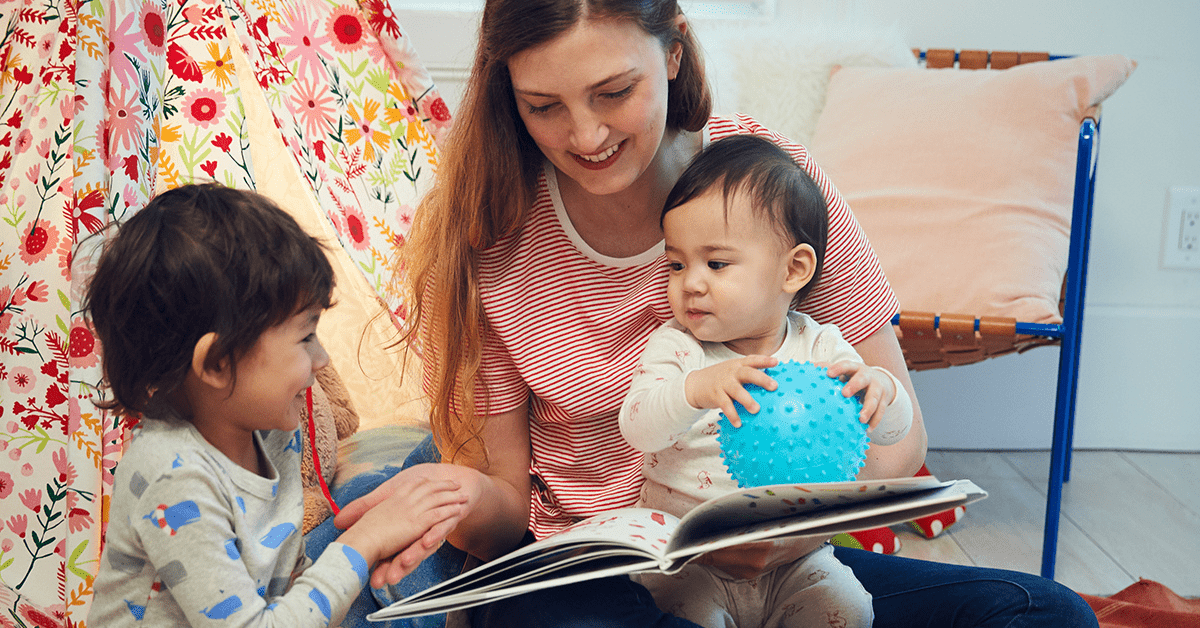 Working families struggle to navigate the current child care crisis due to affordability, supply, and quality. Many working parents cannot find access to traditional daycare centers, nannies, or tutors they trust, and seek help from flexible care benefits such as employer sponsored child care, child care stipends, backup child care, and in-home child care assistance.  

While this may seem like a substantial ask for some employers, it reflects the varying child care needs in the workplace, the current gap in child care solutions, and its daily impact on working families. Care benefits are vital, which is why you may be asking yourself, "How do I set up flexible child care for my employees?"

While there are several options available — and caregiving benefits can be a multi-layered issue — starting corporate child care benefits at your organization isn't as difficult as it seems. Continue reading our latest blog and download our Working Parents & Child Care Report below to learn more.
Before we get started with flexible child care, take the time to assess and understand the benefit offerings employees want the most. Medical, dental, and vision are the gold standard for corporate benefits, but work-from-home, unlimited PTO, health programs, and employer sponsored child care are becoming the most sought-after benefit solutions — but more on that later.

In the months and years that followed the COVID-19 pandemic, flexible care benefits have picked up a lot of steam, including child care assistance, child care stipends, and backup child care. Collectively, these benefit options help solve pain points for working families as they try to find quality talent, offset caregiving costs, and fill the void when regular sitters unexpectedly fall through.
Working families all have different child care needs, so convenience is key. Flexible child care must align with the parent's working hours and location, which may be less traditional now vs pre-pandemic thanks to more remote work schedules. Other working parents may have been forced back into their office or warehouse location and require coverage at off-peak hours. 
Additionally, there is an even greater need for backup child care post-pandemic as schools set stricter health requirements in the aftermath of COVID. Working parents want a flexible child care plan they know is safe and dependable with background checks, reviews, and endorsements from other families if their child misses school unexpectedly.
Before your company decides to offer a corporate child care benefit, you must first identify what type of care will best serve your organization. For example, traditional child care centers are typically set in one location operating from 8 to 5, which isn't convenient or conducive to the schedules of many working families. Incorporating a flexible child care network like UrbanSitter allows you to choose from multiple caregiving options that you can customize and tailor toward the needs of your entire workforce.
Related Article: How UrbanSitter Can Support Your Organization
What Flexible Child Care Benefits Can Employers Provide?
Next on your to-do list is deciding what type of child care support you want to offer your employees. If you don't want an overly-complicated benefit package, you can always start small and add more offerings later. 
As we mentioned above, some of the most common flexible care solutions are: 
Backup child care

: Backup child care provides reliable assistance for emergencies or last-minute scheduling conflicts with regular caregivers, so working families don't have to call out of work or scramble to find a sitter. You can also arrange for a backup sitter ahead of time if you know your regular sitter is unavailable. 

Child care stipends

: Caregiver stipends are customizable child care benefits used by employers to cover child care expenses in weekly, monthly, or annual allotments.

Babysitter or nanny service

: Employees receive access to an app, website, or agency that helps them find child care providers according to their needs. Nannies and babysitters are more flexible options than in-center care because these caregivers often work full-time and provide assistance at the family's home location.

Tutoring and classes: Many working families require additional tutoring services for their children after the regular school day to help keep up with homework, study skills, organization, and routine school demands in a focused, 1-on-1 approach. Employers can also offer services like Outschool, which provides online classes for kids.
To learn how One Medical used UrbanSitter to provide reliable backup care for frontline workers, download the case study below:
And if your caregiving needs go beyond child care, UrbanSitter offers several comprehensive caregiving solutions, including pet care, elder care, and household services. Whichever benefit your organization selects, UrbanSitter eliminates the hassle of finding care with dependable, background-checked caregivers and nationwide coverage available 24/7.
Why Should HR Leaders Implement Flexible Child Care Benefits?
If you are an HR leader, you have a lot to handle in terms of benefits, and flexible child care is one you don't want to miss. Employer sponsored child care supports working families and supports a stronger business. Let us explain: 
Certain organizations believe withholding child care benefits will save them time and money, but it actually has a tremendous effect on their bottom line. Working parents who struggle to find child care are less productive at work, miss more working days, and often quit their job to care for their kids. With poor performance and high turnover, employers spend thousands replacing those who leave the company over child care concerns. The issue is, employer sponsored child care can't be confined to one solution. Offering benefits that aren't safe, convenient, or cost-effective won't suit most working families.

Organizations that provide flexible care benefits experience greater financial gain and employee satisfaction. If working parents feel supported in their workforce, they are more likely to show up, generate positive results, and remain with the organization for a longer period. With so many recruitment and retention challenges plaguing companies across the country, a robust child care program is just one way your organization can remain competitive and address these lingering issues. 
Related Article: 5 Ways for Employers to Support Working Parents
How Do You Launch a Child Care Benefits Program?
First things first, assess your employees' pain points as working parents, their location, and their caregiving preferences through a survey or by working with your parent-employee resource group (ERG). Then finalize your type of support: child care assistance, backup child care, employee stipends, etc. Be sure to properly vet vendors, evaluate child care costs vs your allotted budget, and decide if you plan to include a child care stipend or not.
Once you've settled on the right program, it's time to plan your launch. Flexible child care should be announced and communicated across your entire organization so employees can reap the full benefits. Make sure your team members have access to the available offerings and learn how to use them immediately.

Child care benefits are available throughout the year, so you can encourage your employees to utilize benefits during peak seasons like holidays or back-to-school when working families need child care the most. You can also provide value to your organization by promoting your benefits program to new parents returning from maternity or paternity leave.
Introducing UrbanSitter's Corporate Care Program
Give your employees the caregiving benefit they deserve.