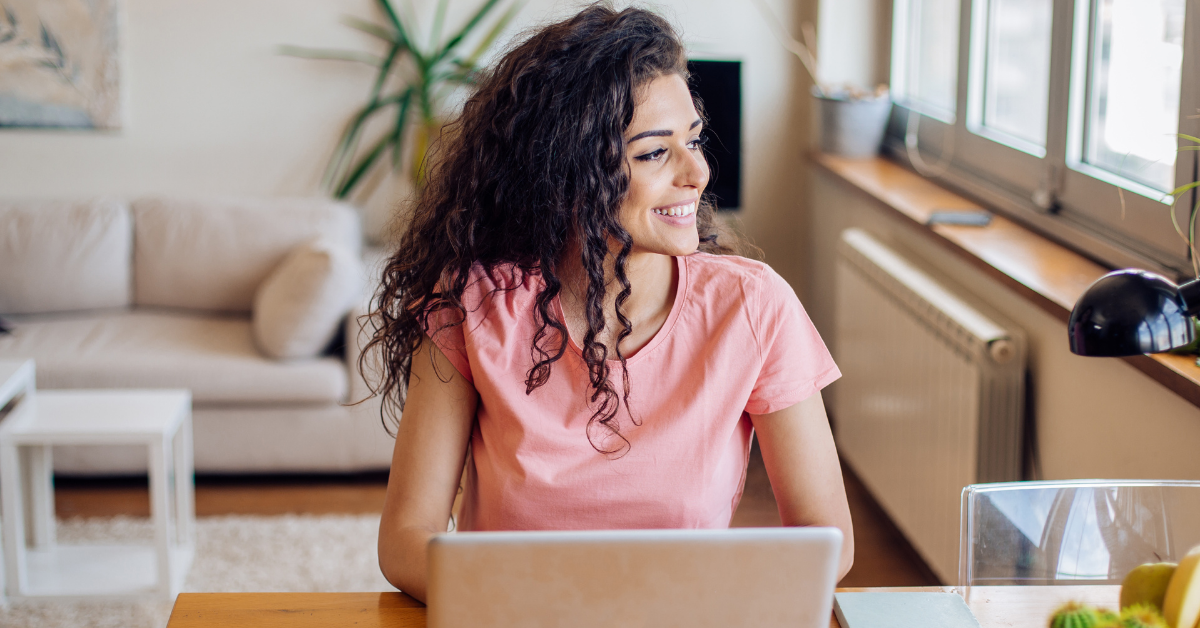 In early 2022, UrbanSitter fielded a survey of more than 600 working parents focused on working parents and child care. One of the highlights the survey keyed in on is the high risk of resignation amongst working parents. 
The survey showed that working parents are among the record number of employees quitting during the era dubbed The Great Resignation. In fact, according to the study, 34% of parents are actively seeking a new job or planning to do so in the next 6 months. 
Exactly half of parents surveyed (50%) said that the last couple of years during the pandemic has made them more likely to quit their job. On the flip side, only 9% said they're less likely to quit and 41% feel the same about their job. This is in addition to the 50% of families that have already had one or both parents leave their job, reduce hours or take a leave of absence during the pandemic as of Aug 2021.1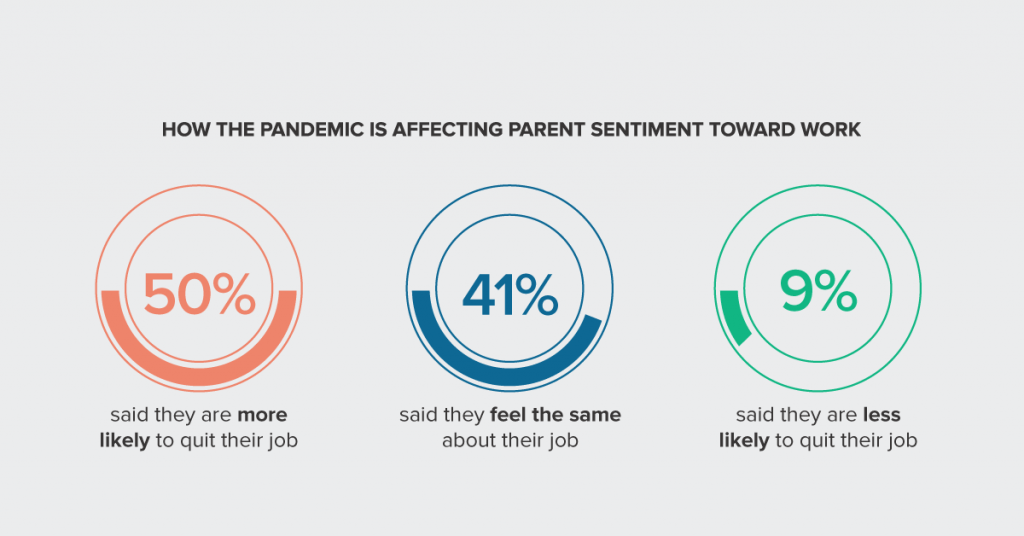 In addition to recognizing the risk of working parent attrition, the study also identified an impactful solution to decrease the number of employees leaving – adding a child care benefit. Employers who add a child care benefit or currently have a child care benefit have or will have more satisfied employees and fewer working parents that plan to quit.
Digging deeper into the data, attention was focused on how many of the respondents have a child care benefit included with their overall benefits package and what was the satisfaction level for those that have the benefit versus those who don't. Only 27% of parents surveyed said their employer currently offers a child care benefit. What is compelling about the data however is, of parents who currently have a child care benefit through their employer, 65% say they are satisfied or very satisfied with their employer's family-oriented benefits. In contrast, only 29% of parents who don't have a child care benefit said they were satisfied or very satisfied.
How does adding a child care benefit increase working parent loyalty?
When working parents feel supported and valued by their company, there is an increase in loyalty felt towards that employer. In looking at data from the survey, 73% of parents said they would be more likely to stay with their current employer if their employer began offering child care benefits.
On top of that, 80% of parents said a child care benefit would help them decide to accept a new job, meaning if the current employer does not have one the parent would feel less loyal and be more apt to look elsewhere. In a subsequent survey question, parents articulated how employers can best support them – by offering child care benefits/stipends (39%), followed by normalizing working while caring for a child (16%) and offering flexible hours (15%).
Interested in more findings from the survey? 
UrbanSitter authored a report with in-depth results of the survey. There are key findings on how a child care benefit can increase loyalty as highlighted above as well as additional key insights on what parent employees most want from their employers, what to include in a child care benefit, top stressors for working parents and how companies can help, and how by adapting policies employers can increase retention and productivity. For a more detailed look, download the 2022 Working Parents & Child Care Report.
1Cleo, (August 2021). "Seven insights on investing in working families now and moving forward."
Introducing UrbanSitter's Corporate Care Program
Give your employees the caregiving benefit they deserve.