How to Find Dog Sitting Jobs Near Me
Looking for an exciting and rewarding job that lets you spend time with furry friends? UrbanSitter connects passionate dog lovers like you with dog sitting jobs near you.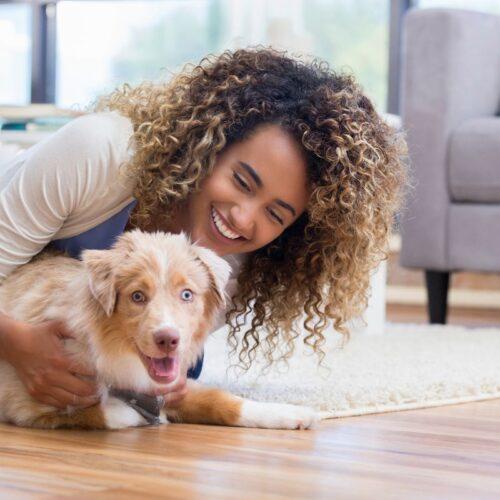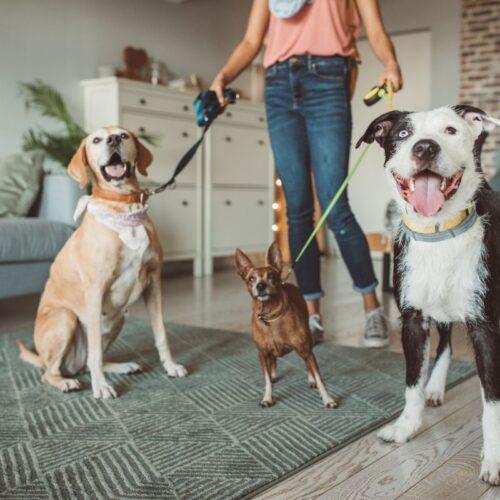 What does a dog sitter do?
Your primary responsibility during a dog sitting job is to provide love, attention, and care for dogs while their owners are away. Your responsibilities may include feeding, walking, playing, grooming, and ensuring the overall well-being of your furry companions. Your passion for dogs and commitment to their happiness and safety will make you a valuable asset in the lives of pet owners seeking reliable care for their beloved four-legged friends.
Part-time dog sitter

Short-term vacation dog sitter
Long-term vacation dog sitter

Overnight dog care

Special needs dog care
Dog walker

Dog daycare host

Doggie playgroup sitter

Puppy trainer
How do I find dog sitter jobs?
Finding dog-sitting jobs through UrbanSitter is a breeze. Here's how you can get started:
Create your UrbanSitter account and complete your profile.

Highlight your love for dogs, experience, and any relevant qualifications.

Browse through a wide range of dog-sitting job opportunities near you.

Apply to the jobs that match your preferences and availability

.

Communicate with dog owners, schedule meet-and-greets, and discuss job details.

Once hired, enjoy the experience of caring for furry friends and earning money doing what you love.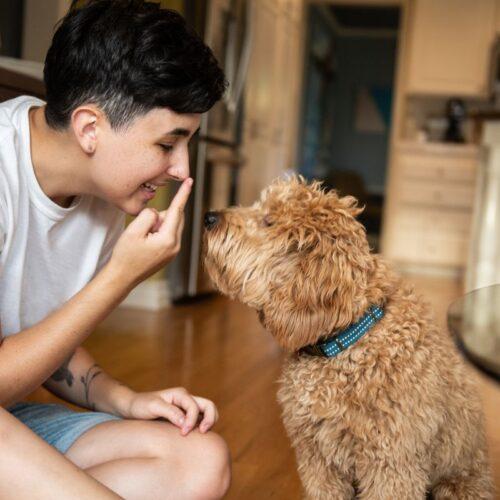 "UrbanSitter made it easy for me to connect with dog owners in my area, and I've been able to build a network of loyal clients. It's been a wonderful experience." 
-Sam, dog sitter
Frequently Asked Questions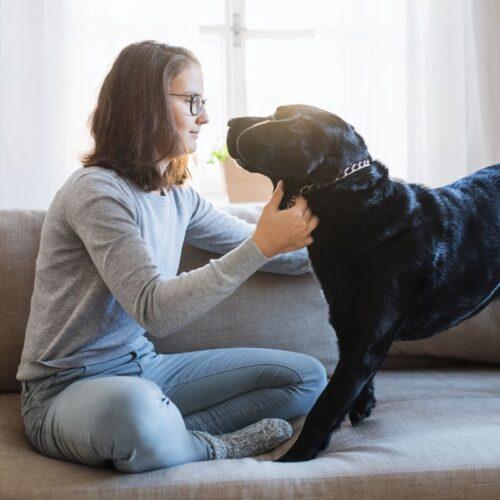 How much will I get paid for dog sitter jobs?
When it comes to dog sitter jobs, pay rates may vary based on factors such as location, experience, and the specific needs of the dogs you care for. According to UrbanSitter's latest data, on average, pet sitting jobs pay $21.45/hr in the U.S.
For those looking for steady income, weekly rates for dog sitting can range from $300 to $600, depending on the number of hours and days involved. Some dog sitters even have the opportunity to take on long-term assignments, which can lead to monthly earnings ranging from $1,200 to $2,500 or more.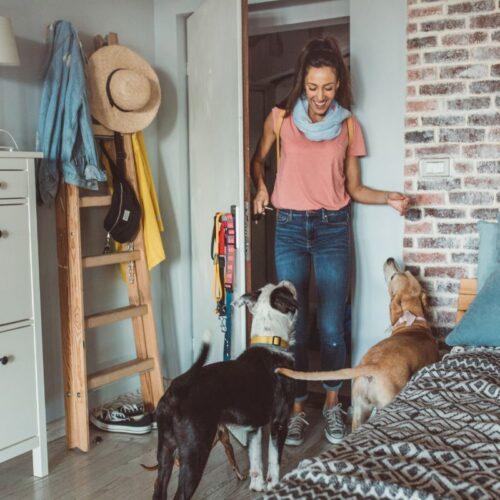 Do I need experience to become a dog sitter?
No previous experience is required to become a dog sitter. If you're a natural with dogs, full of energy, and willing to roll up your sleeves (fur, accidents, and all!), then applying to become a dog sitter is the way to go.
You'll be surprised by the variety of dogs you'll encounter, from playful pups to senior companions. Successful dog sitters often possess the following skills: a genuine love for dogs, boundless energy, understanding of canine behavior, willingness to handle messes, and a cheerful and nurturing demeanor.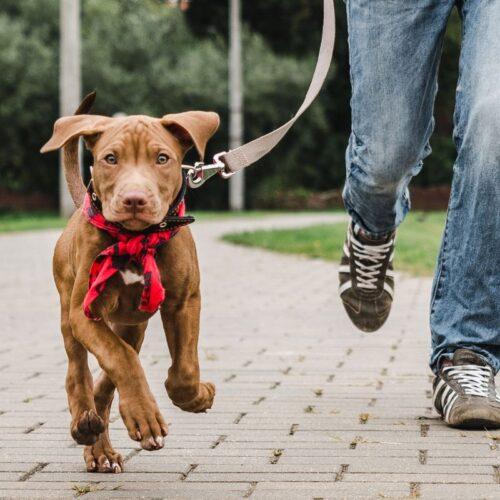 Specialized dog sitting experience
While not mandatory, certain certifications and education can boost your credibility and increase your chances of landing dog-sitting jobs. Consider the following: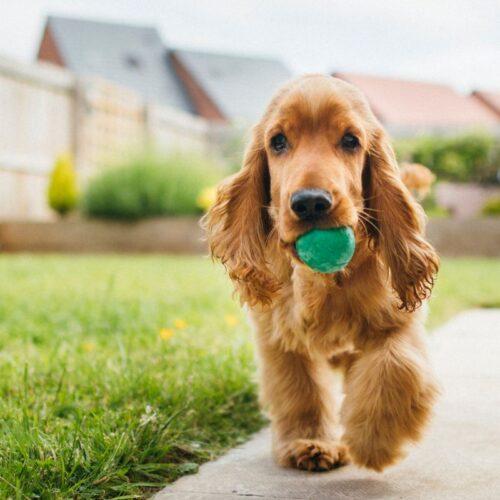 What is the typical schedule like?
Dog-sitting jobs offer flexibility, allowing you to choose the schedule that works best for you. Here are a few options:
Vacation dog sitter: Ranges from overnight stays to several weeks in length, offering 24-hour care or scheduled check-ins, with payment typically negotiated as a lump sum or daily rate, and higher demand during holidays and the summer season.
Part-time dog sitter: Care for dogs during specific hours each day, accommodating the owners' work schedules.
Full-time dog sitter: Provide all-day care for dogs, including overnight stays if needed.
Occasional/On-call: Be available for dog-sitting jobs as needed, stepping in when other sitters are unavailable.
Special needs dog sitter: May involve providing extra care and attention to dogs with specific medical or behavioral requirements, adhering to personalized routines, and administering medications as needed.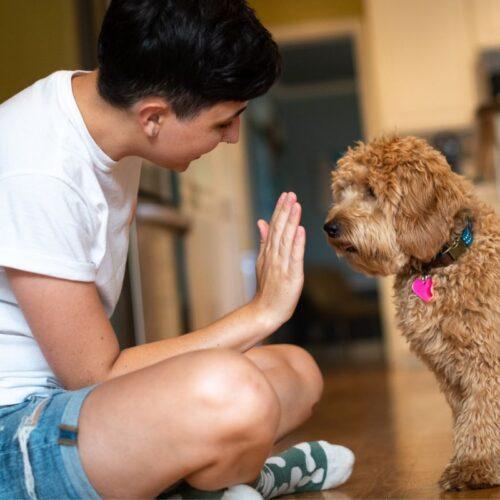 How can I be a successful dog sitter?
Here are some practical tips to help you excel in the dog-sitting world:
Familiarize yourself with the dog's daily schedule, including feeding, walking, playtime, and grooming routines.
Discuss the dog owner's expectations thoroughly before the job, clarifying your responsibilities and addressing any medical issues or medications the dog requires. 
Ask for emergency contacts from the owner and ask for a backup contact as well as the veterinarian's phone number in case of emergencies.
Get comfortable with the dog prior to committing to a dog-sitting job to ensure your comfort and compatibility. 
Be diligent in cleaning up after the dog, including their living area and any messes they create.
Related: Find Pet Sitting Jobs
With UrbanSitter, finding dog-sitting jobs near you has never been easier. Join our community of dedicated dog sitters and start earning money doing what you love.
Remember, UrbanSitter is not an agency and does not take a cut of your pay, ensuring you keep what you earn. So, don't wait! Sign up today and unleash your potential as a dog sitter.