Just when the family is settling into the routine of a new school year, it's time to shake things up by setting the clocks back an hour for Daylight Saving Time. Remember to set your clocks one hour earlier at 2 am, Sunday, November 2 – or more likely before you go to bed Saturday night. While it's only an hour difference, experts say kids are especially sensitive to the change and it's not unusual to see changes in their sleep patterns, appetite, attention span and mood until they are able to adjust.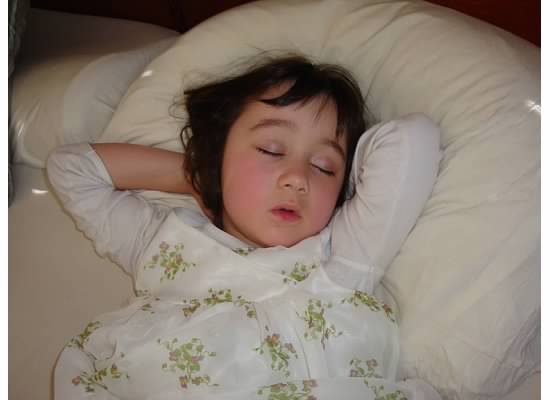 Here are a few helpful tips for helping your kids adjust to the change as quickly and easily as possible:
Start schedule adjustments Saturday so you have an extra day to adapt to the change before school and work start again. If you know that your child is especially sensitive to time changes or shifts in his schedule, you may want to start making adjustments a few days earlier.
Begin to adjust nap and bedtimes by moving them 30 minutes later Saturday. For instance, a 12 pm naptime moves to 12:30 pm and a 7 pm bedtime becomes 7:30 pm. If your child is exhausted and can't hang in there the whole 30 minutes, try getting them to hold out at least 15 minutes later than usual.
When the time changes, your child may wake up earlier than normal on Sunday. Encourage him to sleep his normal length of time so you can all adjust to the change and enjoy an extra hour of sleep.
Make sure your child is exposed to bright light Sunday morning so his internal clocks can begin to adjust. If not sunlight, indoor lighting works, too.
Keep everyone busy with plenty of fresh air, physical activity and good food Sunday so the longer day doesn't drag everyone down. Remember, it'll feel like a really long day.
Try to get your kids to stay awake until their normal bedtime, although their bodies will feel like it's an hour later. If they are overly tired, don't fight it. Put them to sleep when you need to. An overtired child doesn't sleep well.
Many kids adjust to time changes without much difficulty, while others need a few days to fully adapt. With time, everyone will be back on schedule and you'll be good to go until the second Sunday in March when we'll move the clocks ahead again.