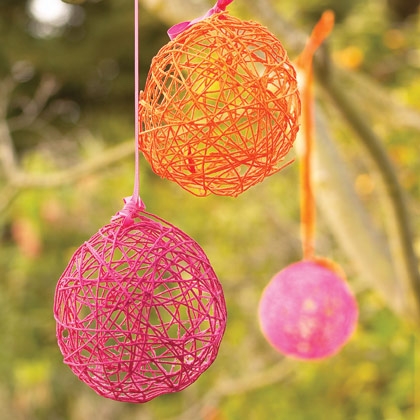 The kids are home for Spring Break, and chances are you could use a few craft ideas for entertaining them. Here are 5 Spring Break arts and crafts that are sure to keep them busy!
Our first Spring Break craft idea could pass as an Easter-time craft, but really it works any time of year. It's a fun project for school-age kids who will love the process and the end result – big, colorful orbs to hang in their rooms.  You'll need thin cotton yarn, balloons, craft glue, newspaper, waxed paper, a clothespin and a hanger. The project involves making a watered-down glue mixture, dipping strands of yarn in it and and wrapping around a balloon. Once dry, you pop and remove the balloon, and you are left with a funky, colorful egg.
The blogger from Toddler Approved created the idea for this gorgeous painting that is worthy of hanging on a prime spot on your walls. Check out her handy tutorial for a detailed how-to that includes photos of each step. Be assured that it's a simple project involving materials you likely already have in the house, which is perfect for crafts for Spring Break… watercolor paper, paint and a Sharpie is all you need!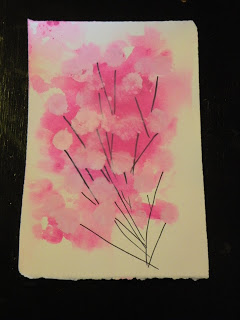 We've tweaked this Spring Break craft a bit to make it more kid- friendly.  The day before you tackle this project with the kids, paint a few flower pots with chalkboard paint. The ingenious paint now comes in nearly every color of the rainbow.  Once dry, big kids they may enjoy embellishing the pots with trim, ribbon or buttons (similar to the project shown here). Kids of all ages will love using the colorful pots to plant a few fast-growing seeds or actual flowers or plants you've picked up from the home improvement store or local nursery, and then decorating their pots with chalk drawings that can be erased at whim.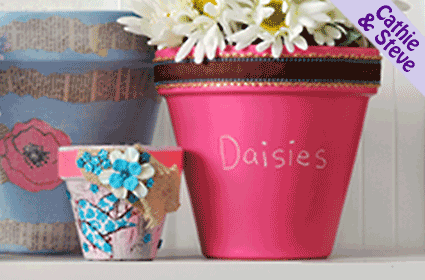 This cute craft helps young kids count and learn to associate numbers. It's simple, too.  Help kids use green Wikki Stix  (wax covered yarn sticks you can bend and mold to any shape) to make stems and leaves for flowers and attach to a piece of white paper.  Children can then attach a button to the top of the stem (the Wikki Stix will adhere the button so no glue is necessary). Label the stems of the flowers with any numbers the children are working on.  Have the children place the corresponding number of buttons on top of the flowers.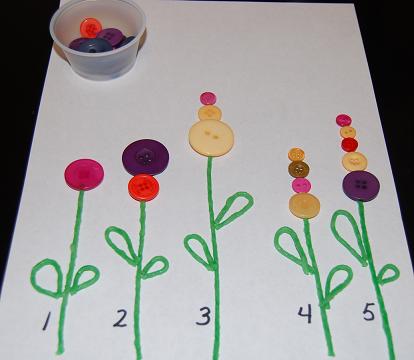 Here's a cute Spring Break craft that even the tiniest tots can handle. Simply cut the middle out of a paper plate, paste cotton balls on the remaining circle, and staple two bunny ears made from additional plates and also covered in cotton balls You can either paste it around a photo of your child's face (like a frame) or tie a string from side-to-side on the back and make a fun mask.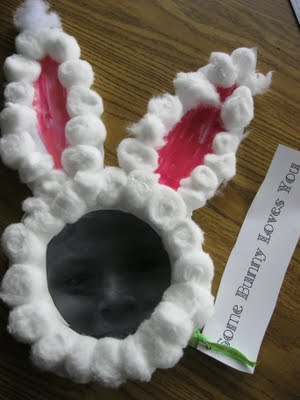 Need a break from Spring Break? Find and book babysitters with UrbanSitter. Sign up for free and start searching for babysitters!