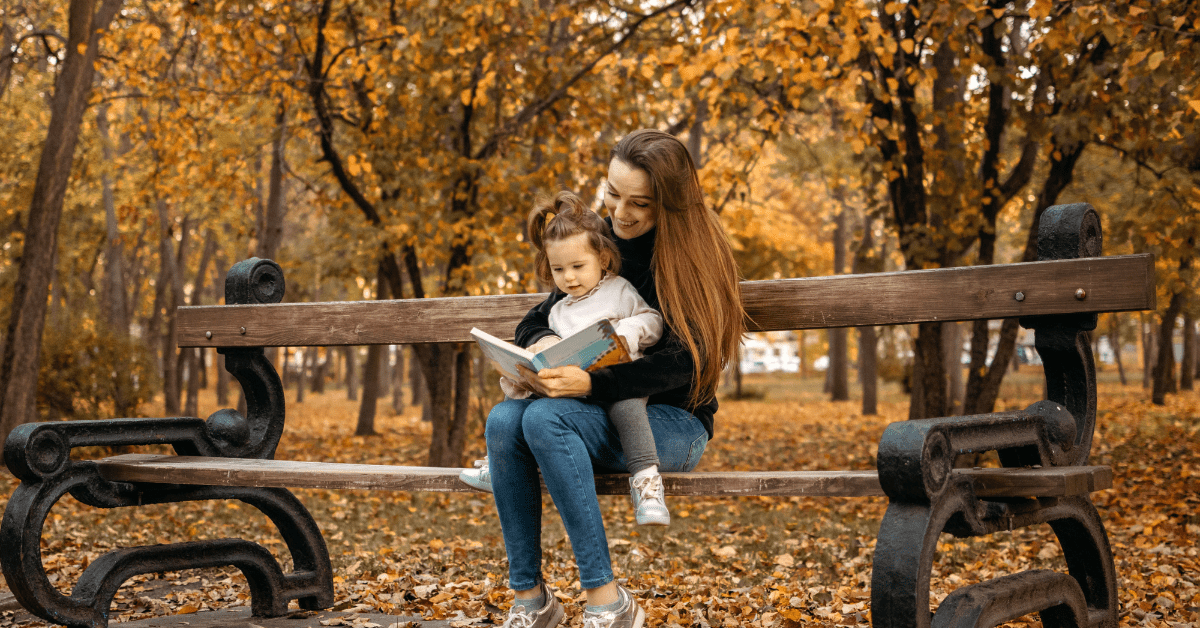 If your organization is considering a new corporate child care benefit, determine which care offering is best for your employees. A flexible and inclusive family care benefits strategy will help maintain productivity, kickstart team morale, and improve retention to achieve better outcomes and propel end-to-end growth.

If family care is a brand new initiative at your company and you don't know where to begin, offering child care stipends is a great place to start. Continue reading our latest blog as we unpack what child care stipends are, the benefit of care credits, and the best ways to utilize them.
What Are Child Care Stipends?
Child care stipends are a specific amount of money allotted by the employer to help employees cover child care costs in monthly, quarterly, or annual installments. While child care credits aren't always included in a standard benefits package, working parents rank child care benefits as the most significant employee perk.

Child care benefits, including care stipends, help working families bridge the gap between personal and professional responsibilities while allowing organizations to improve recruitment efforts and increase employee satisfaction. And when you have an emergency or last-minute scheduling conflicts with regular caregivers, care stipends can also be used for backup child care.

With UrbanSitter, organizations can customize their benefit to best support their workforce no matter which allotment schedule they choose. Onboarding is a quick and seamless process — our team can have your customized program up and running in a matter of weeks. Employees can use these care credits to schedule child care, household services, senior care, pet sitting, and more.

UrbanSitter provides stress-free solutions to employee child care challenges thanks to: 
A nationwide network of background-checked caregivers for backup care and long-term needs; available 24/7

The ability to add a provider tool for employees who want to use their current care provid

er

Daily support for payment, reliability, and member concerns for every booking scheduled through UrbanSitter.
Related Article: Is Backup Child Care Safe? What You Should Know
How Much Do Companies Typically Offer in Child Care Subsidies?
"What are other companies offering?" That is a valuable question to ask and something employers should be aware of when selecting child care benefits. 65% of current UrbanSitter employer partners offer a care stipend with a median amount of $500 per employee per year, and others offer well over $1,500 annually. For larger companies with more than 2,000 employees, 77% offer child care subsidies in $500 or $1,000 annual allotments.

What's more, child care subsidies provide greater flexibility for employers. Instead of annual disbursements, 10% issue them quarterly, 14% issue them monthly, and 8% issue one-time credits. And keeping your bottom line in mind, at UrbanSitter, companies are only charged for the used credits regardless of how often they provide their employees with care subsidies.

If you're a working parent struggling to afford quality child care, subsidies are the lifeline needed to balance family and work-related duties while lessening caregiving costs. With a flexible child care stipend in place, no one has to call out of work or scramble to find a sitter, and employees can reduce work-related stress to help maintain efficiency during working hours.

To access the complete data, download the UrbanSitter Employer Sponsored Stipends Child Care Infographic.
How to Set Up Child Care Stipends
When establishing child care stipends for your company, you must first decide the monetary allotment you plan to contribute toward child care needs. That dollar amount will be the care credit each working parent receives. As mentioned above, you can disperse child care credits in monthly, quarterly, or annual payments, depending on which cycle best suits your team. Care stipends can be applied directly to child care expenses and used to pay for nannies, sitters, tutors, or backup caregivers whenever support is needed. 

Whether you require care for infants, toddlers, or school-age children, child care stipends cover it all. The flexibility a child care credit provides is an invaluable benefit for working families needing any type of care.

Related Article: The Push for Flexible Child Care: How to Get Started
Why Should Employers Provide Child Care Stipends?
Providing child care credits is an excellent way to support your organization long-term. Employers and employees benefit equally from child care benefits, making care stipends a pertinent investment. With this benefit intact, your company can: 
Attract new talent and increase retention

: When employees feel supported at work with a family care benefit, they are more likely to remain with that organization. Competition continues to increase in a very restrictive labor market, and employers are fighting to recruit the best talent by offering caregiving benefits and incentives like child care credits. 

Boost productivity

: It is a constant struggle for working parents to remain productive at work while battling child care challenges. Child care credits help employees settle routine child care needs and limit distractions to make the most of their workday. 

Improve engagement

: Qualified job candidates often seek a culture that encourages family time and welcomes a flexible work-life balance. Employer sponsored child care credits allow current employees to feel more secure with their place in the company and motivate them to utilize the benefit. 

Provide financial relief

:

The rising cost of child care

puts a financial strain on working families all across the country. Thankfully, comprehensive child care benefits provide access to the dependable, affordable caregivers needed to remain in the workplace. 

Tax credits

: If your organization helps pay for employee child care expenses, you may be eligible for the

Employer-Provided Child Care Credit

of up to $150,000 or up to 25% of qualified child care expenditures, 

according to the Internal Revenue Service (IRS).
Related Article: What is Employer Sponsored Child Care and Why is it Necessary?

Secure Your Stipends with UrbanSitter
As your organization evaluates UrbanSitter's Corporate Care Program, decide whether a child care stipend is the right choice for the working families on your team. We are here to answer any questions and guide you along your caregiving benefit journey. 
To learn more about the different caregiving services provided or how to find qualified, background-checked caregivers, refer to our selection of blogs, case studies, and free resources to find the solution that suits your organization. 
If you're interested in trying UrbanSitter as a parent or need more information before launching your caregiving benefit, we'd love to help you get started. Click the button below to contact a member of our team today.
Introducing UrbanSitter's Corporate Care Program
Give your employees the caregiving benefit they deserve.