‍Artificial intelligence (AI) is shaking things up in many fields, including babysitting. One of the coolest ways AI can help is by crafting an awesome babysitter bio to help you find jobs on sites like UrbanSitter. In this article, we'll show you how to use AI, especially ChatGPT from OpenAI, to whip up an amazing babysitter profile that's both effective and totally you!
Why Your Babysitter Bio Matters
Let's chat about why an amazing babysitter bio is such a big deal before we dive into the AI magic. Your babysitter profile is often the very first thing that parents see when they're searching for child care. It's like the first impression in a job interview, but here, it's all about finding the perfect caregiver for their little ones. So, it's not just about being professional – it's about showing your unique personality, experience, and qualifications.
Meet ChatGPT: Your AI Sidekick
Now, let's get to know our AI buddy, ChatGPT. This AI chatbot is a wizard at generating human-like text based on the prompts you give it. It's famous for whipping up all sorts of content, from emails to resumes, and yes, even babysitter profiles. Here's the deal: ChatGPT learns from tons of online text, but it doesn't have a clue about specific documents or sources used in its training. It works its magic by predicting what you're looking for by considering the words in your prompt.
The Process of Creating an AI Profile with ChatGPT
Creating your babysitter bio with ChatGPT is a piece of cake. Start by snagging a free account on the OpenAI website. Then, it's time to cook up some prompts for your bio. Make them super specific, filled with juicy details about your personality, child care experiences, and relevant skills. Remember, the more you spill in your prompts, the more personalized and spot-on your AI-generated content will be.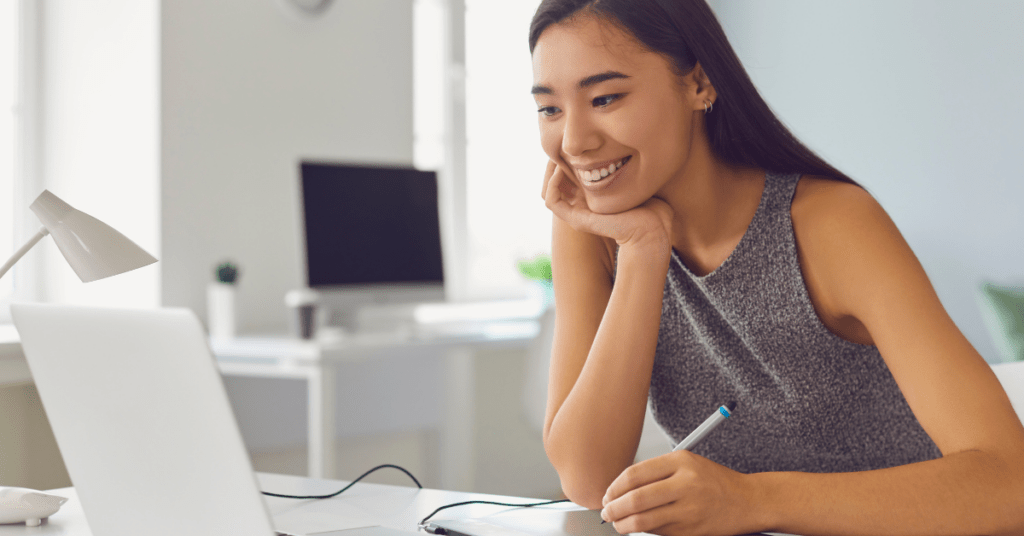 ‍AI-Written Babysitter Bio: A Real-Life Example
Let's get real for a sec and show you how this AI magic works with a live example. Imagine you're a seasoned babysitter who adores hanging out with kids of all ages, treasures screen-free activities like arts and crafts, rocks Spanish fluently and is up for grabs whether it's full-time or part-time gigs. Now, let's see how ChatGPT can whip up a top-notch babysitter bio for you:
ChatGPT Prompt: Write a 300-word babysitter profile for an experienced babysitter who loves working with kids of all ages, values screen-free activities such as arts and crafts, speaks Spanish fluently, and is available for full-time or part-time positions immediately.
ChatGPT Response: Hi there! I'm ___, a dedicated and experienced babysitter with a passion for creating memorable, screen-free experiences for kids of all ages. If you're looking for a caring and trustworthy caregiver who speaks fluent Spanish, I'm here for you!
About Me:
I've been working with children for over five years, and I genuinely love what I do. From infants to teenagers, I've had the privilege of caring for kids of all ages, each with their unique personalities and needs. My approach to childcare is centered around fostering creativity, independence, and a love for learning.
My Values:
I believe in the power of screen-free activities to stimulate young minds. Arts and crafts, outdoor adventures, and imaginative play are my specialties. I'm dedicated to providing a balanced and engaging environment that encourages kids to explore their interests and develop essential life skills.
Language Skills:
As a fluent Spanish speaker, I offer the added benefit of bilingualism. I can immerse your child in a rich linguistic environment, promoting language development and cultural awareness. Whether it's reading stories in Spanish, teaching basic phrases, or helping with homework, I'm here to support their language journey.
Availability:
I understand that flexibility is essential for today's families. That's why I'm available for both full-time and part-time positions, starting immediately. Whether you need someone to care for your child during the workweek or for occasional date nights, I'm here to provide reliable and loving childcare.
Safety First:
Your child's safety is my top priority. I'm CPR and First Aid certified, ensuring that I can handle any situation with confidence and competence. You can trust that your little one is in capable hands.
Let's Connect:
I'm excited to become a part of your family's support system and provide the best care for your child. Let's chat and discuss how I can tailor my services to meet your specific needs and create a positive and enriching experience for your little one. Feel free to reach out, and let's embark on this childcare journey together!
The Final Step: Check For Accuracy!
AI is both loved and hated for its human-like creative abilities. On the one hand, it can turn a few facts about you into a page-turning profile, but on the other hand, it will push the creative limits and sometimes insert false information that just isn't true but sounds good. In the example above, ChatGPT added, "I'm CPR and First Aid certified," without that being included in the prompt. Be sure to read through your AI profile thoroughly to fact-check the information before you use it.
Related: Starting Your UrbanSitter Profile
Tips for a Winning AI Profile
When you're crafting your babysitting profile, be your awesome, authentic self. Steer clear of outdated photos or trying to be someone you're not. It's just like setting up an AI dating profile – honesty and transparency are key. Make sure your profile focuses on what makes you unique because those little details are what'll grab the attention of potential babysitting families.
The Perks of Going AI for Babysitter Profiles
Why go AI for your babysitter bio, you ask? Well, it's all about making life easier. AI saves you time, spares you the stress of starting from scratch, and guarantees a polished, typo-free profile. Plus, an AI profile guru like ChatGPT can rustle up bios that are as unique as you are, leaving potential babysitting clients seriously impressed.
Conclusion
Throwing a dash of AI into your babysitter bio can put you ahead of the game, so long as you remember to keep the creative content genuine and truthful. Thanks to tools like ChatGPT, you can craft an AI profile that's all about you – your personality, your experience, your skills. It's like a spotlight on your awesomeness, drawing in the perfect clients and laying the groundwork for a babysitting adventure like no other. So, why wait? Let AI work its charm and kickstart your standout babysitter profile on UrbanSitter today!
Create a free babysitting profile on UrbanSitter
Earn cash doing what you love!