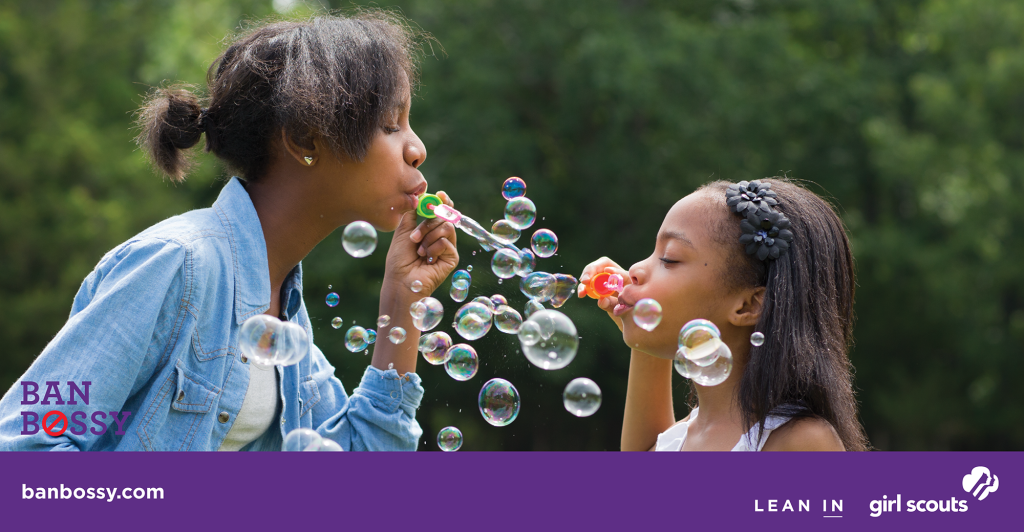 On March 10, we're joining LeanIn.Org, Girl Scouts of the USA, and thought leaders from Michelle Obama to Beyoncé to launch Ban Bossy – a pledge that challenges us all to think twice before calling a little girl "bossy," a word that discourages leadership in girls.
When it comes to girls and ambition, the pattern is clear: girls are discouraged from leading. When a little boy asserts himself, he's called a "leader." Yet when a little girl does the same, she risks being branded "bossy." This needs to change.
As a company led by a team of four full-time working moms, we believe it's our responsibility to help the next generation of female leaders. As parents and babysitters, you have countless opportunities to model how to be authentic, assertive and self-aware. The most effective caregivers don't just model speaking up, they actively encourage it.
The time to start building female leaders is now. We hope you'll join us to Ban Bossy and encourage girls to lead.
Post "I will #banbossy" to your social media channels and visit banbossy.com to take the pledge.