From a one-line-a-day journal to classic Saltwater sandals and a beach-loving fouta, behold our 12 Mommy Must-Haves for Summer. Check out UrbanSitter's Pinterest board: Summertime for more picks.
This Summer's Mommy Must-Haves
1. A fresh, throw-on outfit that gets you out the door in minutes. Summer is no time for fretting over what to wear or fighting with the hair drier. Go for a beach babe look with an easy (and forgiving) sundress like this drop waist jersey dress, add a bauble or two and let your hair go au naturel.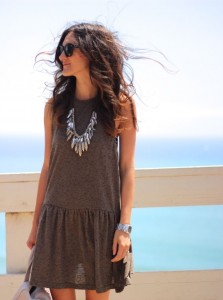 2. A summer break in the form of a little extra sleep. In a perfect world, summertime would mean even little kids sleep in well past the early time they rise for school, happy to have a break from the alarm clock. But, if your kids are like most, they are bounding into your room or calling from their beds well before you'd like to tackle the day. The OK to Wake! Alarm Clock and Nightlight gives off a green-means-go light when it reaches the time you've set as an acceptable time to wake. It even has a nap timer, and a pleasant alarm for older kids who have no trouble sleeping in.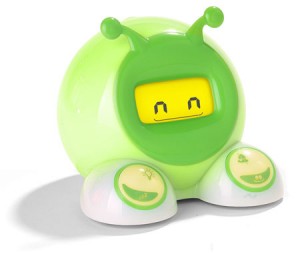 3. Kids' hair products that won't leave you seeing green or cringing at the thought of bathing your kids' heads in harmful chemicals. Sea salt and pesky chlorine that coat hair after a day at the pool or beach is rough on kid's delicate hair. Fairy Tales Lifeguard Clarifying Shampoo and Lemon-Aid Conditioner  removes the gunk and the green with gentle fruit extracts, rather than nasty ingredients like parabens and sodium lauryl sulfate. And it smells like a lemon-aid stand.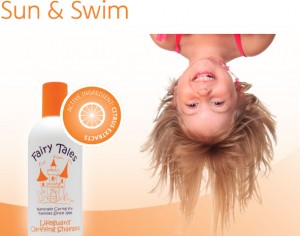 4. Spontaneity. Summer is all about breaking from the  monotonous routine of the rest of the year. If you have kids, it's not always easy to jump at a last minute invitation or opportunity. Unless you have a babysitter on speed dial. UrbanSitter puts the footloose back in your step by allowing you to find and book a sitter at a moment's notice. There's always a trusty sitter who would love to take over while you hit the town, the gym or have lunch with a friend. And, don't forget you can now share the love with an UrbanSitter gift card, the perfect gift for another mom or dad who could use a break.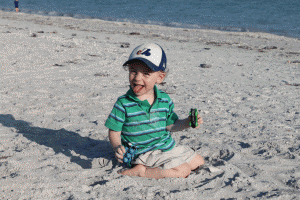 5. A tasty summery treat that isn't loaded with junk and doesn't require advance planning or prep. Popsicles are the perfect summer snack, but savvy parents aren't so keen on the loads of sugar and artificial ingredients packed into most of the ones bought in a box. Now you don't have to plan ahead to make and freeze homemade versions. The Zoku freezes the ultimate healthy treat in just 7 minutes and does it without electricity, so you can whip up a batch in no time. One of our favorite homemade recipes – Raspberry White Chocolate Yogurt.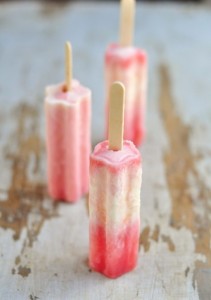 6. Simply sweet, colorful, comfortable and most important – washable summer shoes for your little one. Hold the laces, please. Nothing too fancy or fussy, either, but gosh, please no more of the of plastic pool shoes. Saltwater Sandals are classic. They come in a rainbow of colors, including a go-with-everything and Princess-approved metallic silver, look cute with shorts or her Sunday Best, and you can pop them in the dishwasher to freshen them up.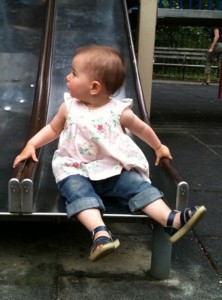 7. A good looking multi-tasker that lightens your load. Embrace the fouta! It's a must for your summer arsenal. It's a cute, summery towel that is absorbent enough for a dripping kid, and easily moves from the pool, the beach, the park and right into your bathroom for bath time, too. Did we mention how fresh and French it looks?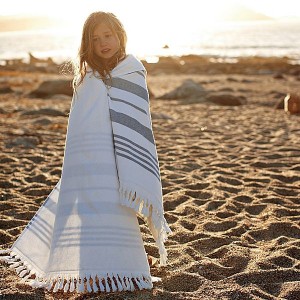 8. A wardrobe refresher that hides the effects of a sleepless night and has you looking like one hot mama. An instant way to update your look is to throw on a pair of Ray-Ban Wayfarer sunglasses, a classic that is all the rage and for good reason. These shades shield the sun and frame your face, and are a nice break from Jackie O's and aviators. You can choose a black or tortoise shell frame, or cut loose and go for one of the new Ice Pop hues with summery names, such as Watermelon, Strawberry or Mint.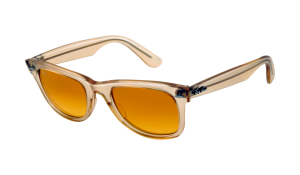 9. A no-fret summer supper that pleases everyone and keeps your time in the kitchen to a minimum.  Who wants to be slaving over a stove when the sun is blazing and you'd much rather be outside catching some rays? You gotta feed the family, so what you need is a go-to, fail-safe meal that you can prepare in minutes and feed a crowd almost as easily as you can feed a lone child. It'd be nice to simply throw something on the BBQ, but if you don't have a patio grill (or you'd rather stay in the air-conditioned kitchen), introduce yourself to a Panini Press and Grill. The countertop appliance can quickly elevate the sandwich to dinnertime status a.k.a. a panini. You can make one to suit every taste, and wrap them up for a hearty picnic or dinner on the go. Brilliant.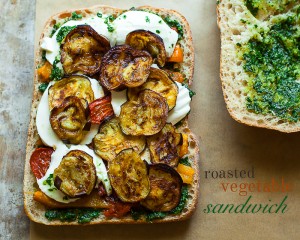 10. An easy, no-fuss way to record the little things that mean so much. Today's busy mom is far more likely to forget a fabulous moment or hilarious quote from her little one than she is to remember to record it in a scrapbook or baby book.
To help you remember what it was like to be in the trenches of parenthood, keep this One-Line-A-Day Memory Book on your kitchen counter or bedside table and take a minute, seconds even, to record a milestone or something sweet or funny your child said that you will love to remember. It's a five-year book so you can compare progress over the next 5 years on a day by day basis. Say goodbye to guilt!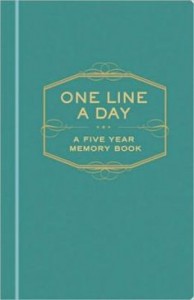 11. A perfect carry-all for wherever the day takes you. Whether you choose a sophisticated tote or a worn canvas grab bag, be sure you have your summer bag packed and at the ready so you don't miss out on a moment of fun. Lighten your load by packing items that work for the whole family, such as a bottle of all-natural sunscreen and a bag of fruit chips, and have extra clothes and diapers for the kids ready to go. Before you hit the door, add whatever's needed for the day – swim diapers, water bottles and beach towels.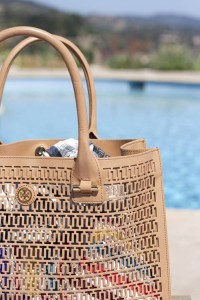 12.  The perfect soundtrack to your family fun, no matter where you are. No need to forego music from your portable technology when you're at the beach or pool. A handy, water-resistant portable speaker will keep your device safe from water and sand, and let you enjoy a day of fun and good music.
Need to make time to go shopping for all of these wonderful things? Book a babysitter at UrbanSitter.com.