Why not surprise a mom by helping her kids create a heart-felt, homemade gift to show their love this Mother's Day? Here are 7 simple DIY gifts kids can create with a little help from you to make any mom feel special:
Download our Mother's Day Coupon Book printable template to make an extra-thoughtful gift mom with coupons for "washing the dishes," "folding the laundry," and even "one hour of quiet time." Have your little one color-in and draw on each coupon to personalize it. Complement your coupon book with an UrbanSitter gift card!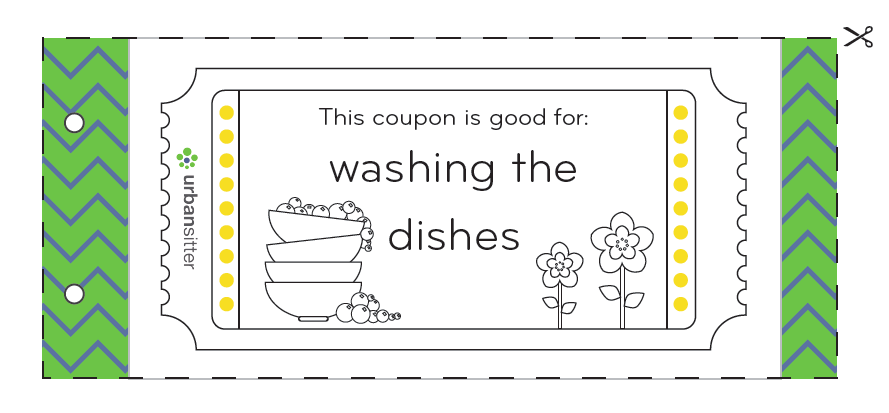 A Mother's Day art project older kids will enjoy is creating these beautiful vases for Mom.  It's an easy way to present a few flowers on Mom's big day.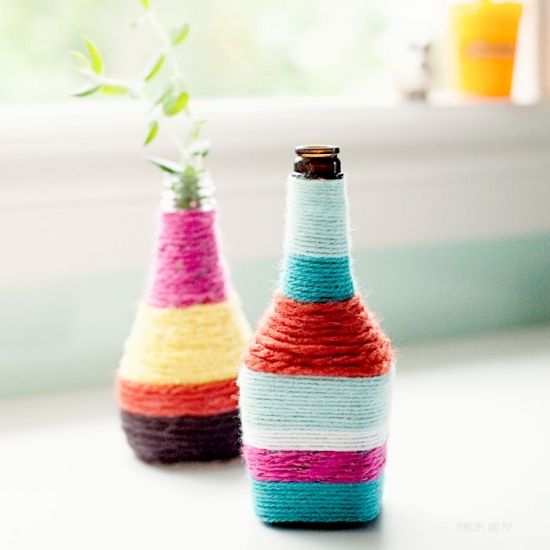 Another fun easy art project for kids to make on Mother's Day is to create a colorful flower pot. Find a recycled can or other small container and craft or popsicle sticks and some glue. After the flower pot is finished, fill it with her favorite plant for a long-lasting gift that will keep her smiling.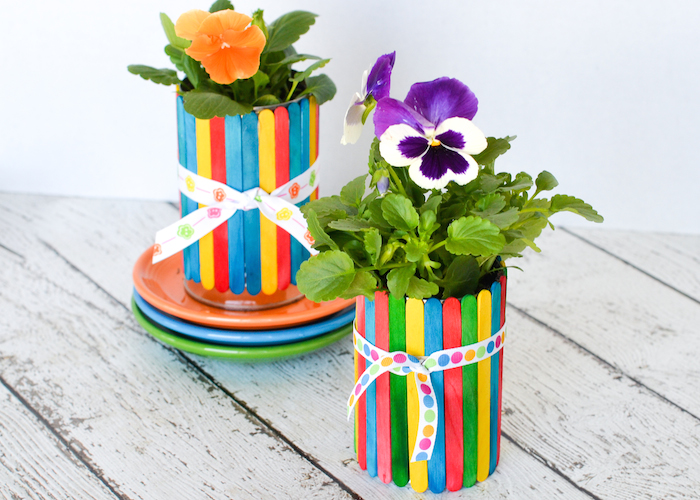 If you're looking for an easy art project for Mother's Day for a baby, using their fingerprints or footprints is a wonderful way to create sentimental art. One homemade gift for mom from a baby is to dip the baby's feet into non-toxic washable paint and create footprints.  After the paint has dried, turn them into butterflies with just a few swipes with a marker.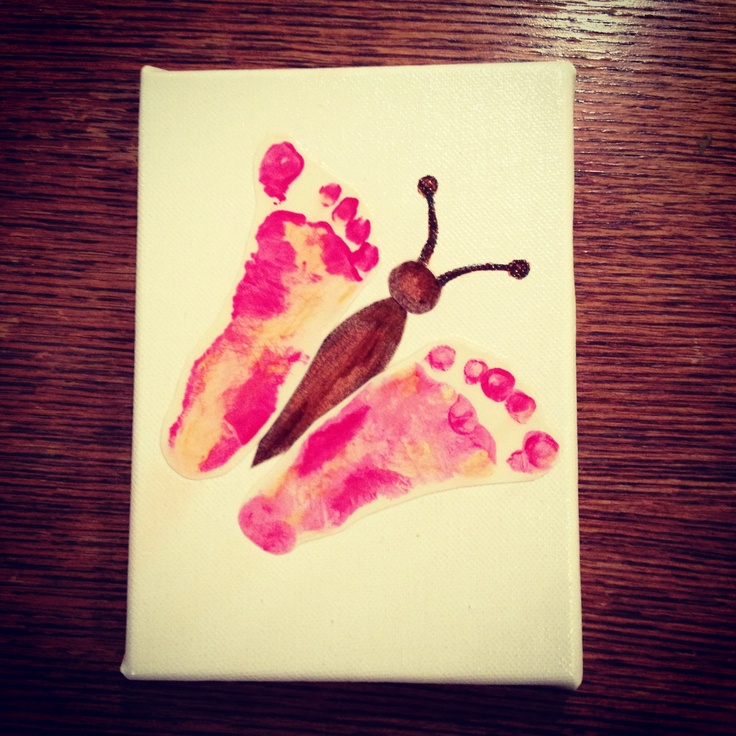 Truly a classic craft for Mother's Day! Who doesn't love a few tissue paper flowers, and even more so if they were created by the little ones they love. WikiHow tells you how to make them three ways.
For the elementary kids, a simple Mother's Day craft is this beautiful keepsake box. All they need to make this box are craft sticks or recycled popsicle sticks and embellish with anything from beads, sequins, buttons, drawings or even stickers. Mom will love storing her treasures here.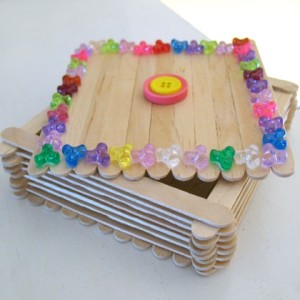 A free printable background, cupcake liners, construction paper and favorite photos are all it takes to make these adorable flower photos. Photos of children's faces are cut into 1.5 inch circles and pasted to the center of flowers.  Once they are completed, these can be used to make a Mother's Day card or a picture frame. For a picture frame, either buy a new frame or find an old picture frame and just remove the glass to make room for the 3D flowers.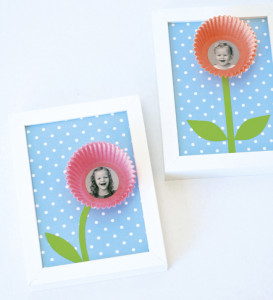 Homemade Mother's Day crafts like these are the ones that will truly touch her heart. She'll appreciate the time and effort you made to help the kids create such meaningful Mother's Day gifts. UrbanSitter.com gift cards make great gifts, too!