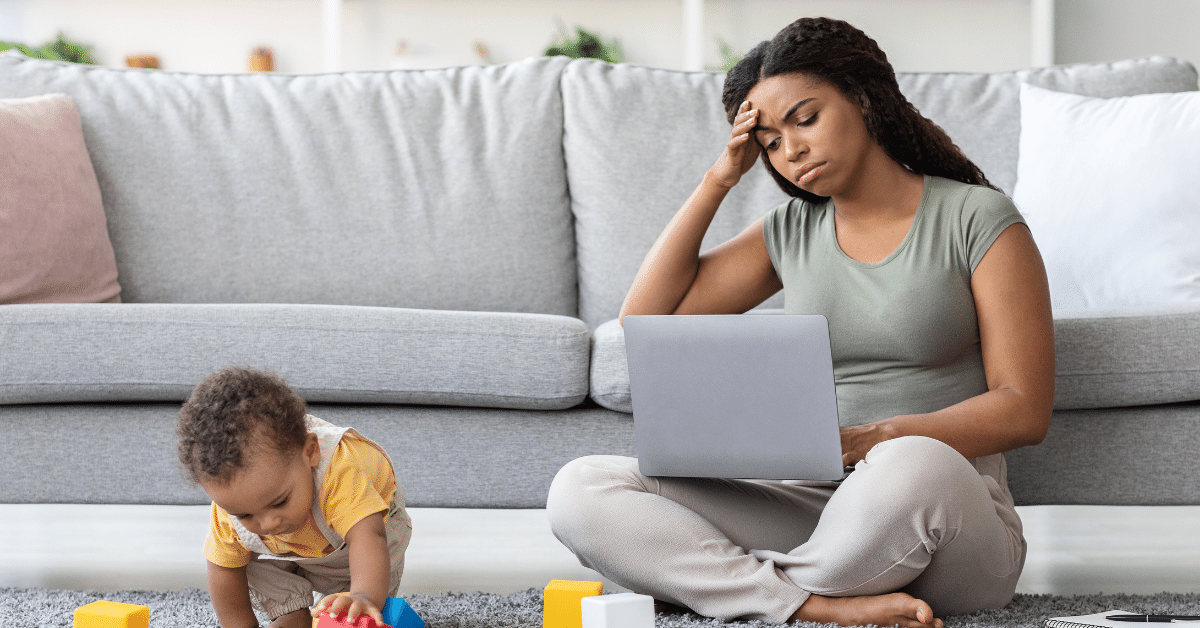 We're still living in a unique time in the history of the world, which has impacted parenting and balancing work along with child care challenges. UrbanSitter recently surveyed parents about how they are parenting during COVID, coping with work and child care, what has changed (if anything) and how employers can help. Below are some key highlights from the survey. 
Child Care & COVID-19 Highlights:
It's not shocking that juggling work and home responsibilities ranked as the #1 stressor for working parents, same as it did in our survey in 2020. With children in and out of in-person and virtual school, parents are having to figure out child care and being productive with work on a moment's notice. In the survey, 71% of parents say it's difficult or very difficult to find child care right now, continuing to add to the stress of the situation.
With these challenges, what and how much child care do parents need in the time of COVID?
There are a variety of reasons parents need child care. The primary need: 76% of parents surveyed said they need child care in order to work.  
95% of families say they need or currently have child care. In addition, 11% are in need of or currently have tutoring for their child.
45% of parents need 30+ hours of child care per week and 22% need more than 40 hours per week.
Do parents want their child care provider to be protected from COVID? Absolutely.
81% of parents surveyed said they want their child care provider to be vaccinated against COVID. 72% also want their provider to be boosted.
With the ever-changing climate surrounding COVID, 52% still prefer in-home child care over center-based.
Balancing Work & COVID Highlights:
Given the fluidity of COVID, parents are often times unaware they have a child care need until shortly before they do, which in many situations means parents are missing work. On average, working parents missed 9 days of work in 2021 due to child care challenges.
What can employers do to help?
To retain employees, employers can provide child care benefits: 73% of parents would be more likely to stay with their current employer if they offered child care benefits.
To attract a new employee, provide a compelling package with a child care benefit. 80% of parents said a child care benefit would help them decide to accept a new job.
A child care benefit is so important that parents ranked this benefit as the #1 top employer perk, outranking a flexible schedule, 401K matching, extended paid parental leave, and even performance bonuses.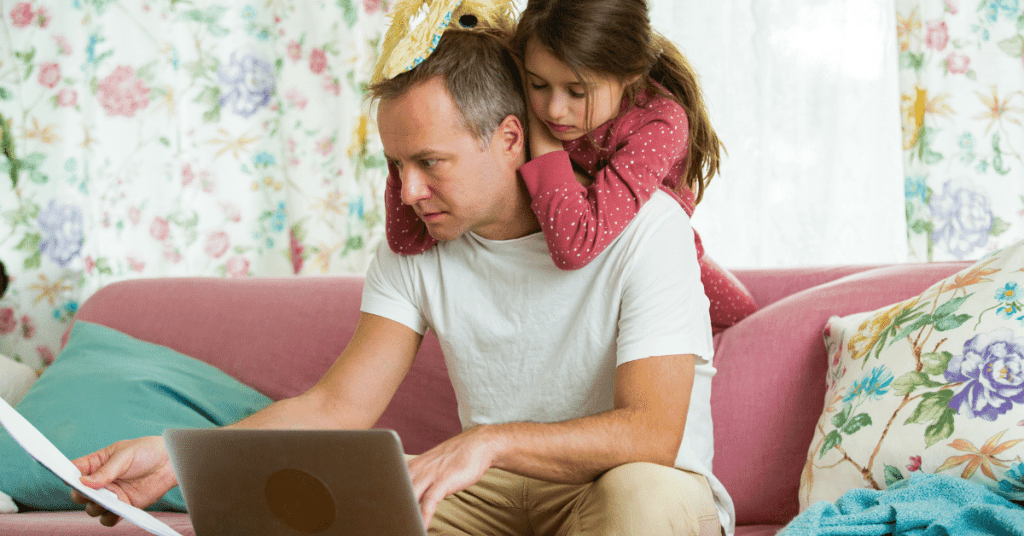 Offsetting Employee Stress to Improve Productivity & Happiness
By providing a child care benefit, employers can offset one of the biggest stressors in the employees life. Leading to a more productive employee who is able to focus on work. No longer are they feeling guilty that their child is sitting in front of a screen while they attempt to work or calling in sick due to lack of child care, unable to physically go into the office. Even pre-pandemic, employers were losing ~ $13 billion annually due to child care challenges faced by their workforces.1
Unfortunately, traditional child care benefits are out of budget for most companies, but that's not the case with UrbanSitter's flexible child care benefit, which offers an array of caregiving solutions and reliable, background-checked caregivers bookable by the hour in all 50 states.
As highlighted earlier, 80% of parents said a child care benefit would help them decide to accept a new job and 73% of parents said if their employer started offering a child care benefit they would be more likely to stay. By including a child care benefit, employers will reduce attrition, improve productivity and happiness with their current employees, and provide a compelling differentiator useful in recruiting new employees.
Download the full 2022 Working Parents & Child Care Study now.
Interested in past surveys on parenting during COVID? Previously, UrbanSitter surveyed parents on how they were balancing child care and work during COVID-19 and checked back in to see how they were managing parenting issues 6+ months into the pandemic, and their predictions for 2021.
1. PR Newswire, New Report Shows How Child Care Crisis Hits Employer's Bottom Lines, 1/16/2019
Introducing UrbanSitter's Corporate Care Program
Give your employees the caregiving benefit they deserve.
Considering adding a child care or caregiving benefit to your benefits package? Visit UrbanSitter's Corporate Care Program website to see how UrbanSitter can help provide a reliable child care solution.