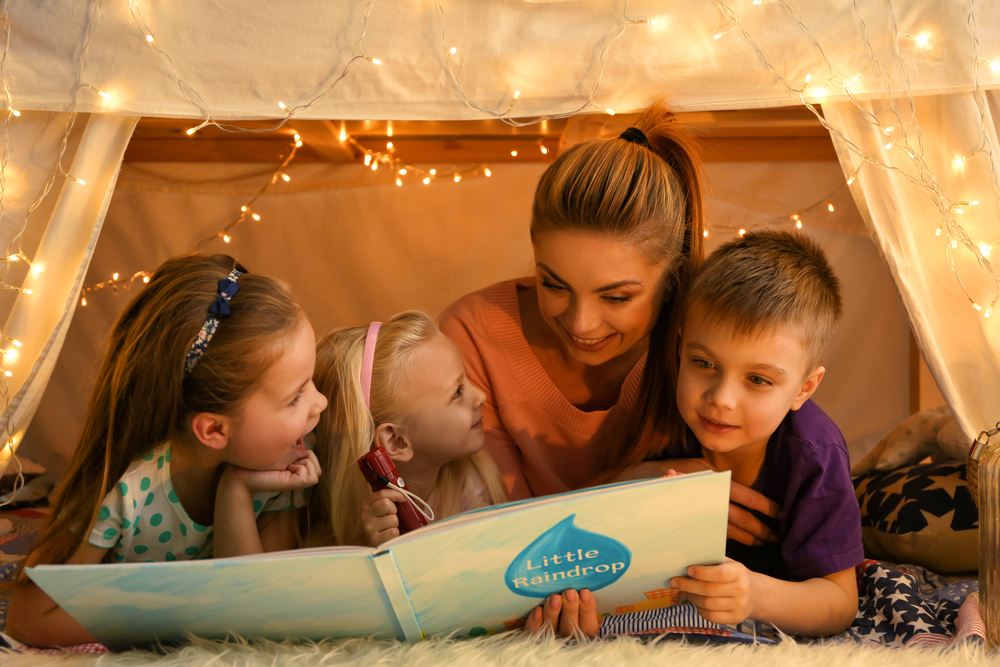 Even the best babysitters in your area may be at a loss for finding fun activities to do with your children. Your preferred babysitter may spend many long hours with your children in the months and years to come, and this is the time that should be fun and stimulating for them. If you want to encourage your babysitter to limit screen time and to engage your children while you are gone, suggest some of these thoughtful ideas.
Make Cookies
If your babysitter has basic baking skills, making cookies is a fun and delicious way to spend time. Frosted cut-out cookies take much more time to make than chocolate chip cookies, and they allow for more interaction with children. This is only one of many types of foods that children can participate in making. For example, they can make ice cream sundaes, cut-out shapes for their lunchtime sandwiches, a fruit salad with cutting help from the babysitter and more.
Build a Blanket Fort
Before you leave, pull out several blankets and sheets that can be used for the walls and ceiling of a living room or bedroom fort. The act of creating the fort can keep the kids and the babysitter busy for a while. Once the fort is created, they can play together, read books or even tell their own made-up stories in their shelter.
Create Works of Art
Many children love to draw, paint and work with clay. Other ideas include working on sand projects, making slime, creating snowflakes and more. Set aside several types of art supplies before leaving the house. The kids and babysitter can use the supplies in their own creative ways to produce beautiful or unique works of art.
Dance to Children's Songs
If your children love music, another excellent idea is to recommend a dance party. You can compile a mix of songs that your kids enjoy, or you can suggest that your babysitter stream music from an app on his or her smartphone. This is a fun way to get your children moving regardless of outdoor weather conditions.
Play Board Games
Many kids love to play games with their parents, but you may not pull the games out as frequently as they may like. Set out a stack of your children's favorite board games and card games. Regardless of your children's ages, board games provide interactive fun that can extend potentially for several hours.
Work on Puzzles
An alternative to board games is puzzles. Simple puzzles are ideal for young children, and there are numerous puzzles that are increasingly challenging for older children. Determine your children's skill level, attention span, and interests when picking out a puzzle.
You may go to great lengths to find the best babysitters in your area, but even these skilled, qualified professionals may not know what your children like to do or what activities are available in your home. Suggest or plan for some of these excellent activities so that your children truly enjoy spending time with their babysitter.