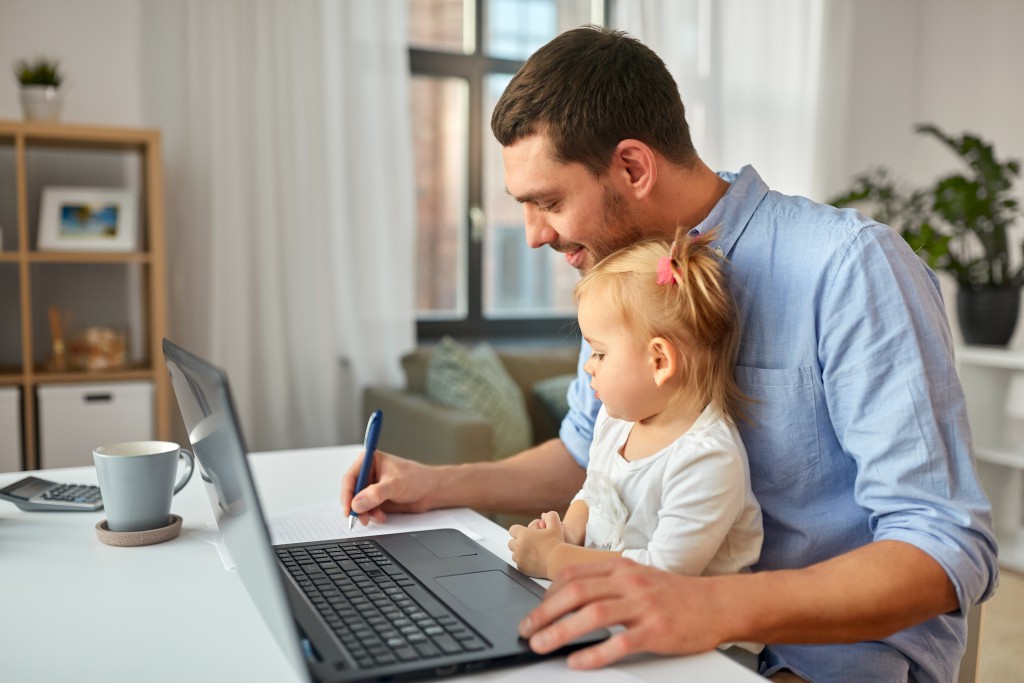 As the effects of COVID-19 continue to sweep across the world, businesses, both large and small, are scrambling to make provisions for their employees who are now working from home. Businesses can offer a
variety of childcare solutions
to help parent employees as they navigate through a time when sending their kids to school is no longer an option.
Flexible work hours
Allow parents to adjust their schedules so that they can work around nap times, distance education sessions, partner schedules, and nanny availability.
Coordinate meetings and calls at better times for the entire workgroup. By scheduling meetings on set days and times, employees can schedule appropriate childcare coverage. UrbanSitter offers parents the ability to book care on a part-time basis, so they can book care for three or four hours, avoiding the need for eight hours of childcare every day.
Sharing alternative care solutions
Suggest creative childcare solutions such as virtual playtime or learning with a sitter via video conferencing (while the parent is at home). This is a creative way employees can carve out an hour or two to work. Kids can get help with homework or a toddler can enjoy virtual story time with a sitter, while the parent takes calls or answers a few important emails.
Childcare benefits
Consider new childcare benefits, such as a monthly credit or stipend for childcare, to help ease the financial burden for employees who are working with kids at home.
Provide access to companies such as UrbanSitter to give employees the tools to find trusted and reliable childcare easily. UrbanSitter also makes it easy for employees to bring on and manage sitters that are already known to their families, in a time when health and safety is everyone's top priority.
Education
The coronavirus pandemic highlights just how essential childcare is to the national workforce. At UrbanSitter, we offer employers a way to support productivity and provide employees with a reliable childcare solution. Visit urbansitter.com/corporate-benefits for more information.
Introducing UrbanSitter's Corporate Care Program
Give your employees the caregiving benefit they deserve.