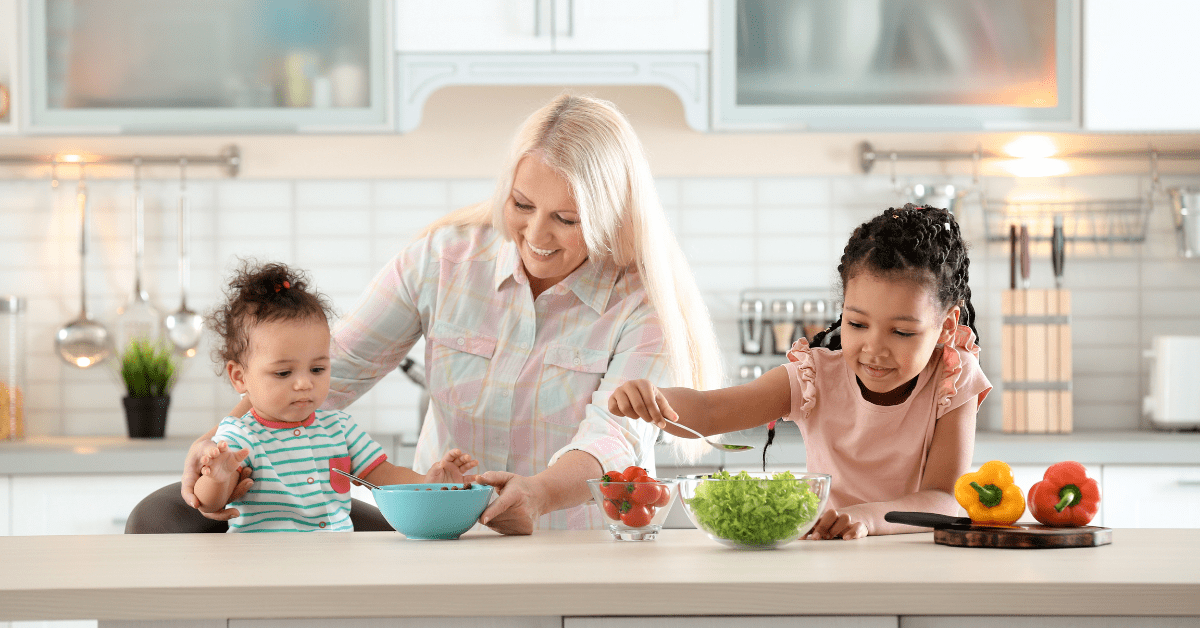 What is a nanny? And what are nanny responsibilities? Ask any parents you know and the list of responsibilities may differ. Starting with the basics, a nanny is someone you hire who specializes in child care and provides personalized care for your children in your home.
Now that we know what a nanny is, let's get into more details. The child care provider is most frequently a woman between the ages of 20-60. Most families hire a nanny for full-time work and have consistent hours, working 40-50 hours per week. Other common options are a part-time caregiver or a nanny share. The caretaker may live with the family or may live in their own home. Often they will have specialized skills, additional training and certifications. For most families both parties will sign a contract stating what the expectations are for the job, to make sure everyone is in agreement on what the responsibilities are.
The best nannies love children and have a genuine interest in their happiness and development. In addition, they play a bigger part in the children's lives — the longer period of time they work for the family, the more involved they become in the development of the child and being a part of the child growing up.
What is a nanny responsible for?
First off, the nanny's main responsibility is providing excellent child care and looking after the well-being of your child. Secondly, they are to follow through on responsibilities you've outlined in the contract or verbally. In general, the child care provider is responsible for anything involving the children. They may do other tasks like housework and food preparation as well, however you'll want to ensure you discuss this in the beginning and include in the contract to avoid potential future issues. For instance, some caretakers do not mind doing extra laundry in addition to the child's, or letting the dog out, but others may not want to do this. It's important to discuss these tasks and gain an understanding of whether the nanny you are considering is open to certain tasks. Here are some common job responsibilities to get you started.
Common nanny responsibilities
Care for the child
Do minor household chores
Take the child to/from school or other activities, such as music lessons or soccer.
Change diapers and help with potty training
Meal (or bottle) preparation and feeding
Plan & prepare meals
Organize activities and supervising play dates
Keep them safe
Organize the toys
Wash the child's laundry
Other responsibilities as discussed with the parent
Qualities to look for
Reliable
Trustworthy
Actively listens
Loves children
Ability to problem solve
Patient
First aid skills
What are the main benefits of a nanny?
Personalized attention for your child: One-on-one attention and schedules are created around your child's nap and mealtimes.
Flexibility: They may be able to come early or stay late.
Develops a strong bond with your child: The longer they are employed by you, the more a part of the family they become.
What are limitations?
Social Interaction: If they do not take the child out much or set up playdates, the child may not have a lot of interactions with other children.
Cost: The hourly rate is more than a babysitter.
Childhood Development: May not be trained in early childhood development.
How much does a nanny cost?
The average hourly rate is $19.31. Keep in mind there are other nanny costs to take into consideration, such as taxes, paid leave, insurance, etc…
What other types of child care options are there?
In addition to a nanny, there are many child care options available: babysitter, au pair, mother's helper, etc.. Read the articles below for more details on your options.
Choosing Between a Nanny, Daycare, and Au Pair
Which Babysitter is Right for My Family?
Nanny vs Daycare – The Pros and Cons
Nanny vs Babysitter – The Pros and Cons