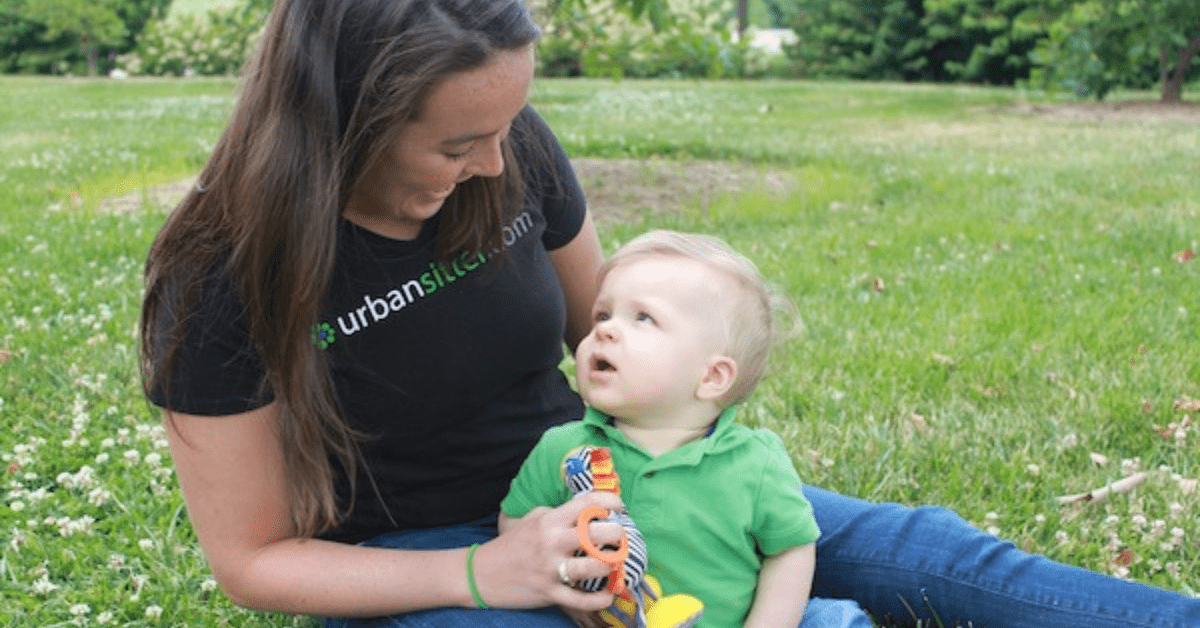 By Melinda Holzschuh, UrbanSitter.com contributing writer
Different families have different needs in terms of childcare. Once you decide what best fits you and your child, you'll be well on your way to a night out. Here's an overview.
Finding the Right Babysitter for Your Family
Mother's Helper
Think of mother's helpers like babysitters in training. They may still lack the maturity and composition to handle the responsibility of one-on-one childcare, but don't discount the potential worth of a tween or young teenager at your side. They can lend a helping hand in those times when the demands of parenthood seem a little unrealistic. Perhaps you need someone to play Memory with kids while you prepare eight side dishes the day before Thanksgiving. Maybe it's an extra pair of eyeballs to supervise your toddlers rolling down a grassy hill while you attempt to concentrate on an older child's soccer game. There are tons of reasons to hire a mother's helper, and a cheerful, low- or no-wage preadolescent may be just what the doctor ordered. So call that sweet neighbor girl to come color, and draw yourself a bubble bath!
High-Schooler
High school students are young, eager, and inexpensive. They can be wonderfully sweet and often have ample energy for games, make-believe play, and even helping with homework. Plus, you can get away with paying a lot less than a professional. Typically, a young sitter is paid a dollar per grade, i.e. a ninth grader would be paid $9 an hour. BUT, keep in mind: These sitters usually have much less experience than an older sitter. You might have to really spell out your wishes and even show them how to change a diaper the first few times. Bringing her on as a mother's helper is a great start. Have her come over one afternoon to play with the kids while you are making dinner, paying bills, etc. Then you can gradually increase the time you're away from the house.
College or Post-College Student
College students or those newly out of college are a great resource. They usually have accumulated some good babysitting experience, yet are still young and eager. And while this demographic is a bit pricier than the high school crowd, paying $10-$15 an hour is not bad. A good way to find a college sitter is to post something on your local college or University's website or even a specific department such as Nursing or Early Childhood Development. If you can work around their academic (and social) calendar and school holidays, you will usually reap the benefits. As a reminder, all caregivers on UrbanSitter are required to be 18 or older and come from top universities.
Mature Caregiver
There is a wonderful segment of the childcare landscape that can bring experience, patience, and hands-on knowledge to your household. Older people looking for supplemental income (or just a way to fill their retirement days with laughter and variety) may wish to babysit on an occasional basis. These sitters are wonderful for small children or infants, but if you have a more rambunctious crew, you may want to have a frank discussion with the caregiver first, so everyone knows what to expect. Mature sitters make excellent stand-ins when grandparents live far away.
Family Members, Friends, Church Acquaintances, Neighbors, Other Parents, etc.
Incredibly convenient and with a built-in familiarity factor, these god-sends are hard to beat. Most will work for free (or maybe a meal) or in exchange for you watching their children in return sometime. You may even be able to work out a predictable, rotating schedule with these caregivers. If you are lucky enough to find yourself in this situation, tread carefully and respectfully. Make certain all expectations are clear, but be willing to look past more minor issues (like Grandma giving junior too may cookies). After all, you are getting the deal of a lifetime, and are likely the envy of all of your mom friends!
Professional Nanny
Nothing beats the resume, background check and overall peace of mind that comes with hiring a professional nanny or one who comes recommended by an agency. If you value a wealth of experience and will only feel comfortable with someone who has chosen childcare as her career, then a professional nanny is for you. She most likely has a vast array of knowledge on everything from baby food to sleep rituals. She might even teach you a thing or two. But she will come with a hefty price tag – professionals can range anywhere from $12-$24 an hour depending on the number of children in their charge.
Remember, UrbanSitter is a fabulous resource for all your babysitting needs. You can search by friends, parent reviews, and hourly rate. Plus, you can post a job and choose from several sitters who respond.