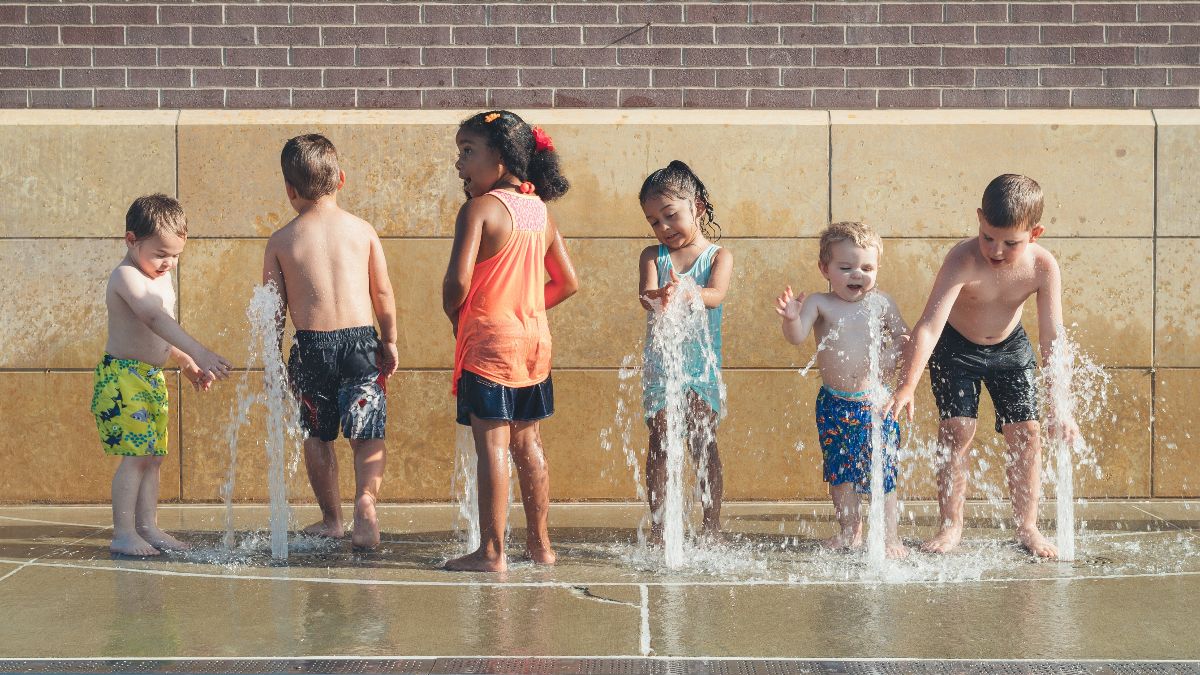 Trying to figure out your child care options for summer? Maybe you're wondering how to plan child care around a summer trip or weekly camps. Let's review the pros and cons of the top 5 most popular summer child care solutions.
First, there are some general factors to consider:
Your schedule – Do you need full-time or part-time coverage and is it for the entire summer or certain weeks?
Your budget – How much are you willing to spend on a weekly or monthly basis?
Next, you can start to evaluate the advantages of each of these 5 popular child care options for summer:
Book a summer camp

Summer camps come in all shapes and sizes, from half-day to full-day, completely virtual to sleep-away camps. These can be a great option for kids who want to explore a specific interest (art, dance, robotics, coding, nature, etc.). There are lots of things to consider when choosing a camp including schedules, since many are only 1-3 weeks long and you may need to string together multiple camps to fill the summer.

Pros: Variety of interests for kids, lots of scheduling options
Cons: Possible cancellations, strict refund policies, limited openings

Hire a summer nanny or sitter

Hiring a summer nanny or sitter for full-time or part-time child care could be a great solution. A summer nanny cares for your kids in your home according to the schedule and responsibilities you decide on, which may include outings, meal preparation, driving the kids, nap time, bath time and more. While a dedicated caregiver might cost more per hour than other solutions, you only pay for the hours you need and the cost does not double with each additional child as with camps or school. Not sure where to find a summer nanny? Try an online caregiver-finding service such as UrbanSitter.

Pros: Dedicated caregiver, fits your schedule, no commute
Cons: Must find/hire candidate yourself, cost depends on how many hours you need

Register for summer school

Many parents want their kids to make up for lost academic time with summer school. If your public school is not offering a summer session, many private schools are open and will accept outside students for the summer session.

Pros: Affordable (when offered by public school), prevents "brain drain"
Cons: Only covers school hours

Form a summer sharecare or co-op

Start a sharecare with a group of families from your neighborhood. Kids benefit from having socialization, while parents share the cost of a caregiver a.k.a. "sharecare" or split caregiving duties a.k.a a "child care co-op." Form a summer sharecare with your kids' best friends and hire a summer sitter with camp counselor experience to create your own backyard summer camp.

Pros: Socialization, shared costs
Cons: Management of sharecare/co-op rules, not an option if you don't have space in your home

Plan on a hodgepodge

If you're a Type A parent, break out your spreadsheet and plan out the ultimate hodgepodge of the child care options at your disposal. For example, pair a series of half-day camps that your kids will love with a summer nanny to handle drop offs, pick ups, and the gap days between camps.

Pros: The exact schedule and activities you want
Cons: Lots of planning required, expensive

Did you find the solution that fits best with your family's needs? Whatever you decide, we hope it will be your best summer ever.




Find a summer nanny or sitter now with UrbanSitter's detailed caregiver search.