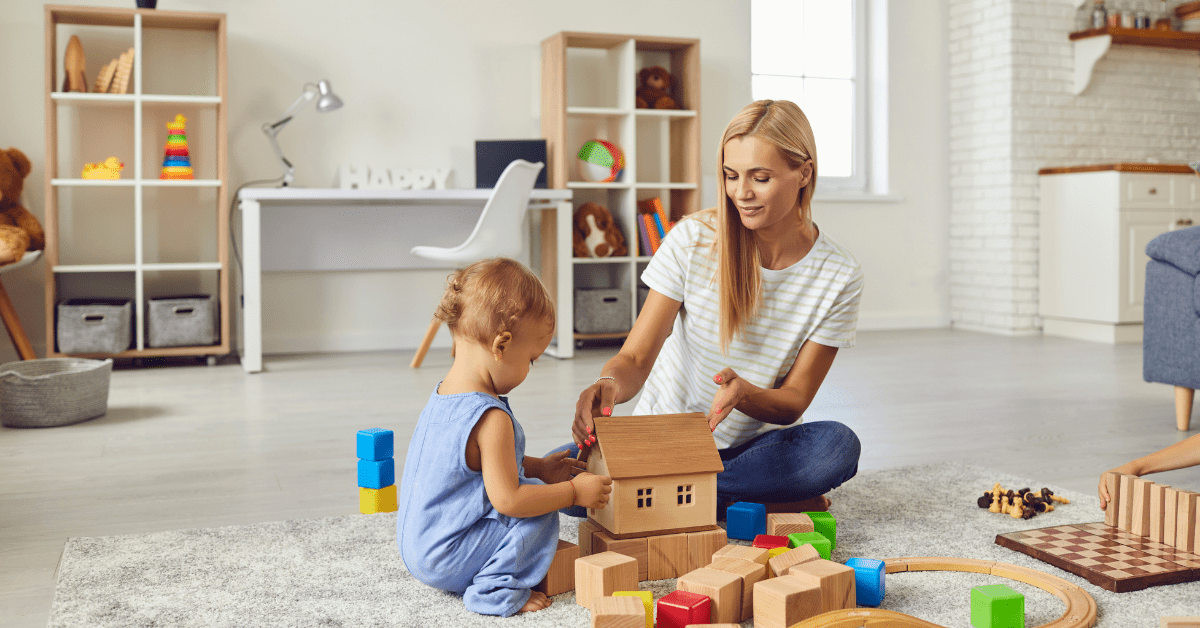 Navigating the murky waters of full-time childcare can be overwhelming. There are innumerable choices and the decision is weighted by the very high stakes — it's your child. Plus, you can't neglect such considerations as your personal feelings, your child's disposition, your financial position, location of facility, hours needed, and so many others. But never fear — there *is* a right choice out there for you. How do you choose between a nanny, daycare, or au pair?
Evaluating Your Options
Choosing between a nanny, daycare, or au pair requires weighing the pros and cons of each. Let's take a more in-depth look at your choices.
Nanny
This is a great choice for those families that can afford it. Nannies usually charge by the hour and because you're getting one-on-one care, the hourly rate is more than a nanny share or daycare facility.
Pros for having a nanny
There are a lot of advantages to a nanny — the caretaker is working in your home, so everything your child needs is right there.
There is (usually) flexibility, meaning the nanny may be able to come early or stay late depending on your needs.
You can set expectations with the nanny as well as discuss additional responsibilities.
Many nannies have a tremendous amount of experience watching children.
Plus, you can't beat the one-on-one attention.
Cons of having a nanny
A downside of a nanny as your caretaker is the lack of socialization — your child won't be around other children as often.
A nanny is generally more expensive than a daycare or au pair.
If you have the means, feel more secure knowing you can reach the childcare provider at any time, and that your child is being watched closely, this may be the right choice for you.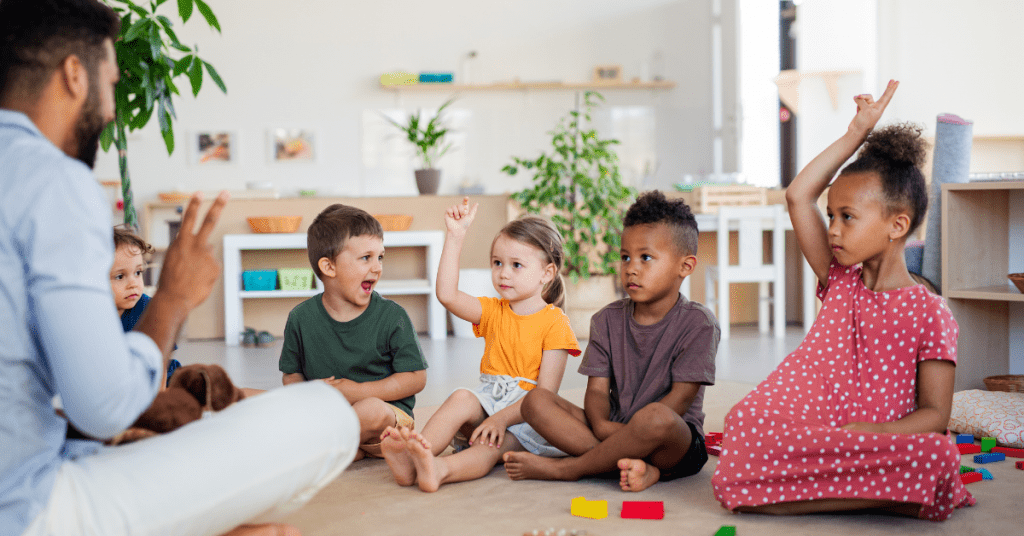 Daycare (in-home or a large facility)
At a daycare multiple children are being watched by one or two caregivers. There are two types of daycare, in-home or a large facility. An in-home daycare is usually a bit smaller and is just as it states, a daycare within a person's home, there are fewer children and caregivers. The second type of daycare is a large facility, with multiple classrooms based on age, and is a well oiled machine.
Pros of a daycare
Daycare can be a fabulous choice for the child that craves socialization.
There's an opportunity to build a community with the other families that are part of the daycare.
A daycare provides a more reasonable hourly rate.
Cons of a daycare
At a daycare your child will not have one-on-one attention and will share the teachers with the other students.
It can be less flexible, as there is a set schedule and set hours for a daycare center.
As usual, do your research — online and via word of mouth. Childcare licensing is also of the utmost importance — make sure you see that it's up to date. A daycare center's reputation is critical — how is the caregiver turnover? Do you hear rave reviews from parents? Do you see happy children? When you visit (and be sure to), you'll get a gut feeling, definitely don't discount it.
Au Pair
An au pair is a person (18-26 years old) from another country (usually) who comes to the U.S. on a visa to work as a childcare provider for a family. There are agencies that operate solely to facilitate this and they can explain the intricate details. Au pairs live in your house and are contracted to work a number of hours a week at your discretion.
Pros of having an au pair
The first pro is that it's very financially reasonable. Because you're providing room and board, the flat weekly rate is low.
Like a nanny, the au pair is on site, so everything that belongs to the children is accessible.
You can switch hours around as you need to more easily than with other childcare providers. Keep in mind an au pair is contracted for a specific number of hours, anything above those hours requires extra compensation.
Cons of having an au pair
The cons include the fact that au pairs are often young, who are not familiar with America and your community. It may feel (especially at first) that you have another child. That said, as the year goes on, everyone is more confident and secure in their responsibilities.
There will be another person living in your household who you will provide with room and board.
You aren't able, in most cases, to meet them beforehand.
Au pairs are often a good choice for a family with multiple children with complex schedules where an extra set of hands (and a driver's license) is extremely valuable.
The Decision: Choosing between a nanny, daycare, or au pair
Whatever your choice, always do your due diligence — have a set of interview questions at the ready, do a background check, ask for references and read reviews, if available. Most importantly trust yourself to decipher the choice that feels right to you.