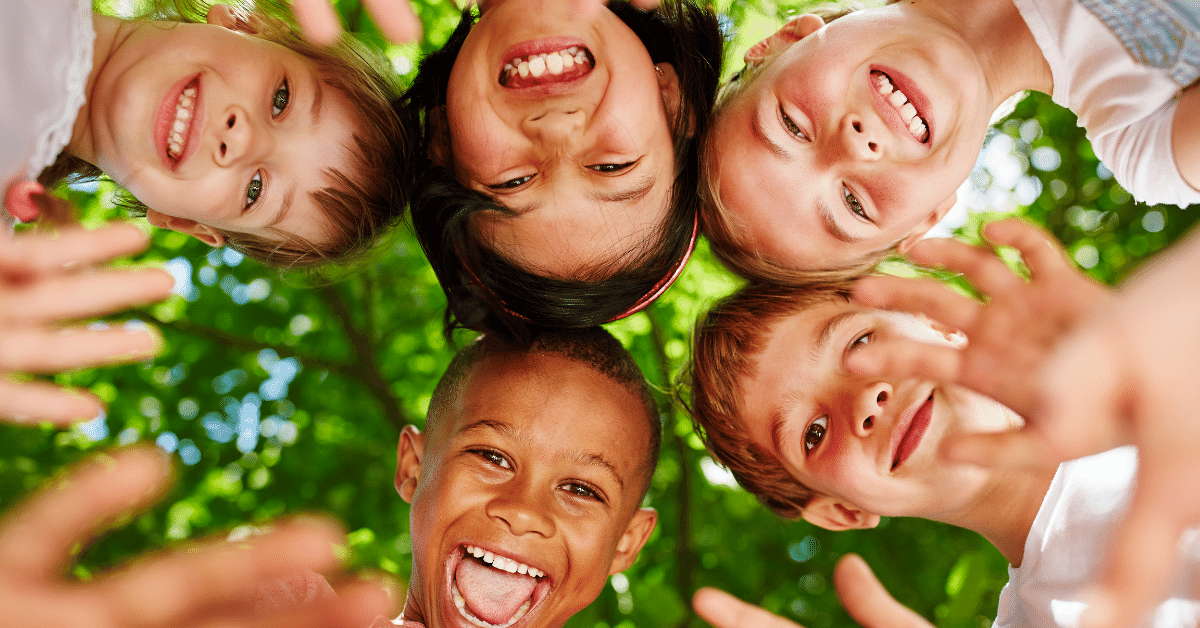 Looking for some fun summer babysitting activities to keep the kids entertained? Look no further – we've found 5 fun boredom busters that are sure to work for the kids.
First, parents book a sitter – UrbanSitter makes it easy to find one that is just the right match for your child – and with these creative ideas, set up a fantastic day they will both enjoy:
1. Tackle something new. Let your sitter introduce your little one to a new sport or hobby. Give them some basic equipment to take to a local field, playground or indoor play space.
2. Learn about a new culture. Pick a place or culture that has piqued the child's interest – maybe somewhere they'll be traveling together in the near future or the native culture of a friend — and dive in to explore it together. Cater to the child's age and ability:
Preschoolers:
Choose a book to read together.
Draw a picture about something they saw in the book or learned about the culture they explored.
Try a new treat or snack from an ethnic grocery store or take-out restaurant.
School-aged kids:
Grab the PC to do some simple online research.
Take a trip to the library or local book store.
Create a collage or poster to showcase findings.
Tackle a simple recipe to create a native dish.
3. Plan a double date. Everything is more fun with friends. Invite a friend and his sitter along for a day out or over to your house for an inside play date. Visit a local museum or science center, or host a movie day, make a music video, put on a play, or have a water balloon fight.
4. Get crafty! Another fun summer activity for the kids is to work together to choose an interesting, age appropriate project or series of projects that build upon a theme:
Preschoolers:
Go camping! Build an indoor tent, and create a pretend campfire or pictures of animals that live in the woods (a bear? an owl?). The sitter can cap off the afternoon by making s'mores in the microwave as an additional fun summer activity.
Send them to the kitchen to make a fun, good-to-eat treat, such as this fun recipe for Spider Snacks.
Spider Snacks
Ingredients:
2 round crackers
8 pretzel sticks
2 raisins
Peanut butter
Directions:
1. Spread peanut butter onto one of the round crackers.
2. Place the pretzel sticks on the edges of the cracker. These are your spider's legs!
3. Place the second cracker on top of the first cracker.
4. Spread two small dots of peanut butter on top of the second cracker.
5. To make your spider eyes, stick one raisin to each dot of peanut butter
School Age:
Make friendship bracelets to wear and share with pals. Here is a good how-to.
Everyone is intrigued by origami. These origami animals are easy enough for kids and are very cool!
Create a fairy house in your backyard or neighborhood park. Any kind of natural materials will work, so just use what's there – leaves, rocks, moss, flowers, wood chips, sticks and even shells.
5. Venture out to check out a community event or activity. Check local online listings to find a festival, an outdoor movie showing, fair or even a farmer's market. The two of them can plan the big day out together, and get away for an easy, yet fun break from the usual routine.
Escape the summer doldrums and book yourself a fun, energetic sitter at UrbanSitter!