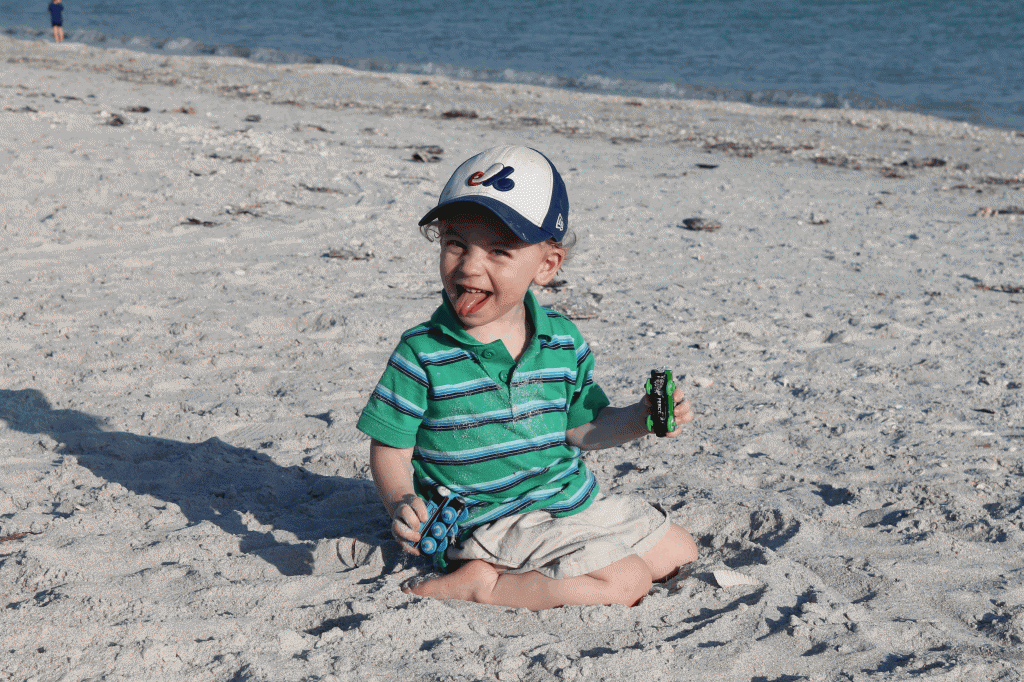 Now that the kids are home from school for the summer, you're faced with a whole different set of childcare needs. If you need full-time childcare for the summer, you likely have it covered by now. For the rest of us who could use a hand over the next few months, here are some helpful ways a babysitter might be just what's needed.
5 Ways to Make the Most of a Summer Babysitter:
1. Camp and Activity Chauffeur
A summer schedule that includes day camps and summer activities, such as lessons or tutoring, has the potential to turn you into a prisoner of your own car. Instead of enjoying a relaxing break from school-year routine and obligation, you're pulling your hair out trying to mastermind the logistics of transporting numerous children to numerous locations at undoubtedly conflicting times. Hire a sitter to help with the load.
UrbanSitter has many trustworthy sitters who are more than willing to drive your children using their own car or yours. Do a babysitter search and filter to see only candidates who have a vehicle and will drive kids.
2. Mother's/Father's Helper
For the times when an extra pair of hands makes all the difference in the world. Hire a babysitter to play with the kids while you make an impressive dinner for guests (or even a simple one for your own family), help entertain a load of visiting friends and cousins, take over while you tackle a DIY home project that's you've been itching to get to (turn the baby's room into a big kid room, starting with a fresh coat of paint; sort and organize the clothes your kids are outgrowing at rapid pace), co-host a summer birthday party, or maybe even just help to give older siblings a bit of extra attention if a new baby has recently joined the family.
3. Morning or Afternoon Sanity Saver
It's really fantastic to have a few hours every week you can count on to take care of life without bringing the kids along. Hiring a babysitter for Tuesday and Thursday afternoons, a morning each week or as often as you can afford is an absolute sanity saver. Imagine how much easier it would be schedule appointments, catch up with a friend from pre-kid days or just get some work done, knowing the kids are covered.
Did you know UrbanSitter allows babysitters to post their weekly availability, blocking times when they have other jobs or classes, so you can see who is available to fit your schedule?
4. Vacation Nanny
Whether you are driving to a nearby beach for a week or taking the whole crew on a plane for a jaunt across the country or over the pond, it's infinitely easier to do it with a babysitter along to help. You might have your spouse or a grandparent to share the load, but they aren't likely relishing 24/7 kid duty. A babysitter can help entertain the kids while you and your spouse or other adults  truly enjoy some vacation time – dining out past 5 pm, reading a book poolside, playing a round of golf or sneaking off to the spa.
Be sure to talk with your babysitter before the trip to make sure you have the same expectations for the trip, including how much time she'll spend with the kids, when and if she'll join in on family time, how much free time she will have, and what expenses will be covered.
5. Pool or Park Chaperone
If your summer involves a lot of time at the pool and park, lucky you, but chances are there are days when you have other places you want or need to be. It's pretty darn nice to have a reliable, trustworthy babysitter to take the kids off your hands and take them to the pool or park. If you have more than one child, especially if one is a baby or toddler who is still napping or an older child who has other places to be, it's valuable to  have a babysitter to split the duty. She can help while you stay home with a sleeping baby or transport an older child.
UrbanSitter lets you search for babysitters who are child/infant CPR-trained. Our blog post on Summer Safety is a great resource to share with your babysitter before she takes on summer duty.
Regardless of when you need a babysitter, UrbanSitter is an excellent resource for finding just the right one for this summer and beyond.
Check out new babysitter profiles that have been added in your area, and go ahead and try a new babysitter who's right for you. You deserve it!