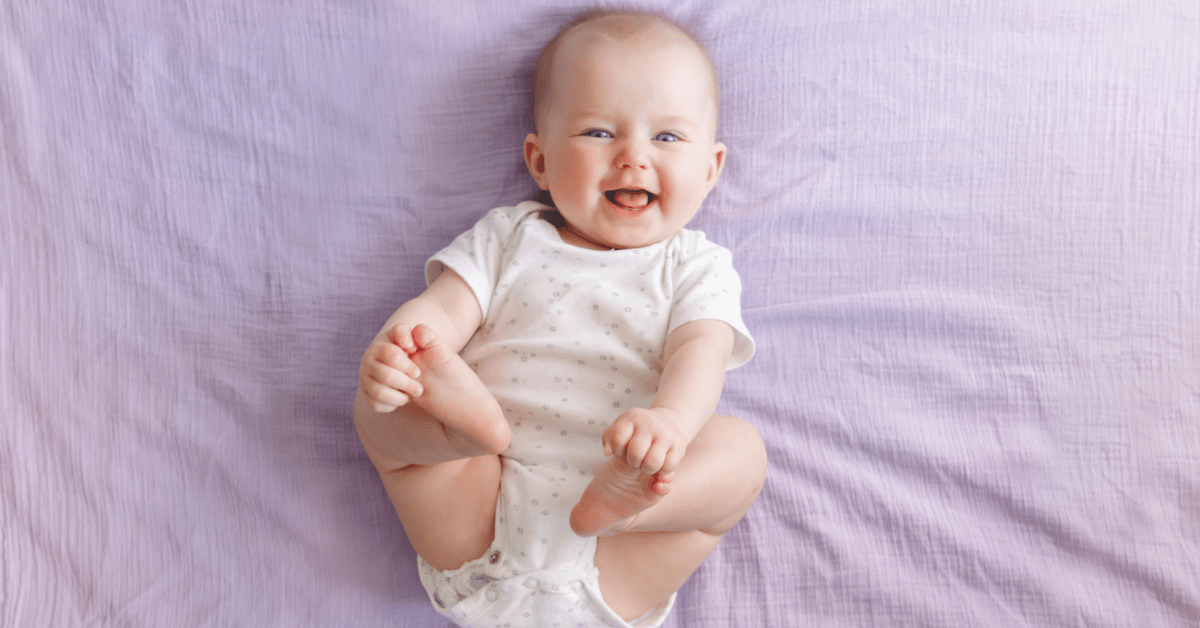 As a parent, finding affordable and reliable infant care near you is crucial. Infant care can be one of the biggest expenses for new parents with the median year cost of center-based infant care in the US being $27,220 in 2022 according to the U.S. Department of Labor. Fortunately, there are ways to save money without sacrificing quality. Here are five tips for saving money on infant care near you:
Tip 1: Consider in-home infant care
One way to save money is to consider in-home care instead of a day care, where a caregiver comes to your home to care for your child. In-home infant care may be more economical than daycare center infant care, especially if you have more than one child who requires care. You'll only be paying for one caregiver's time rather than multiple daycare center staff.
Another advantage of in-home care is that it can be more personalized to your child's needs. Your caregiver can tailor their care to your child's specific routines and preferences, which can help your child feel more comfortable and secure. Additionally, in-home care can help reduce your child's exposure to illnesses and infections that can spread more easily in group care settings.
With resources like UrbanSitter, you can find experienced and reliable in-home infant care providers in your area. Plus, you can easily book and pay for care right through the app.
Tried, true and trusted infant care
Find affordable care for newborns and infants with UrbanSitter.
Tip 2: Research and compare infant day care providers
Another way to save money is to research and compare infant care providers in your area. Start by asking friends and family for recommendations. Then, research providers online and compare their costs and services.
Be sure to look for providers that are licensed and accredited by reputable organizations such as the National Association for the Education of Young Children (NAEYC) and the National Association for Family Child Care (NAFCC). Licensing requirements vary by state, but generally, licensed providers meet certain standards for health and safety, while accredited providers have voluntarily undergone a rigorous review process to ensure they meet high standards for quality care. Finally, consider the location of the provider. Finding one that is close to your home or work can help you save money on gas and transportation costs.
Tip 3: Utilize tax credits, state child care assistance and flexible spending accounts
Many working parents are eligible for tax credits and flexible spending accounts for child care expenses. Additionally, certain states offer voucher programs and other child care assistance. These resources can help you save money on infant care near you.
In 2023, the Child and Dependent Care Credit allows parents to claim up to $3,000 in child care expenses for one child or up to $6,000 for two or more children. The amount of the credit varies based on your income level and the number of children in your household. For more information about this credit, visit the IRS website. Select states also offer an additional dependent care tax credit to help parents with the cost of child care. 
Another way to save money on infant care is through Dependent Care FSA (DCFSA). A DCFSA allows you to set aside pre-tax dollars to pay for eligible child care expenses, including infant care. In 2023, the maximum annual contribution limit is $5,000 per household or $2,500 if married, filing separately. Talk to your employer's human resources department to find out if your company offers a DCFSA. You should always consult with a tax professional to ensure that you are taking advantage of all available tax benefits and following IRS guidelines.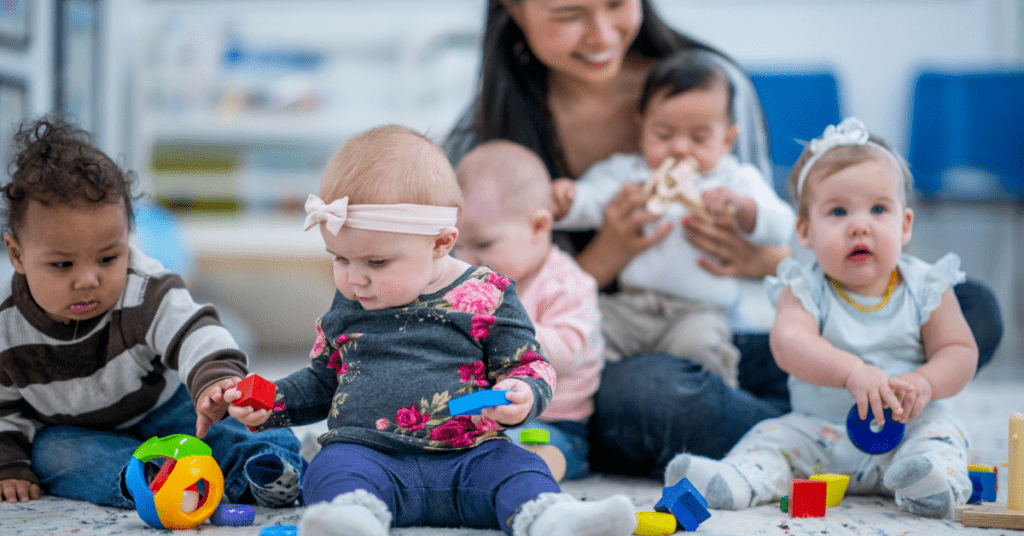 Don't be afraid to negotiate prices with infant care providers. Many providers are willing to work with parents to find a price that works for both parties. When negotiating prices, keep in mind that the cost of infant care can vary widely depending on your location and the specific provider you're working with.
To negotiate effectively, start by researching the going rates for infant care in your area. This will give you an idea of what to expect and can help you make a reasonable offer. Additionally, consider offering to pay for a longer period of time upfront, such as six months or a year, in exchange for a discounted rate. You could also ask if they offer any discounts for referrals or for siblings enrolled in their program. Just remember, while it's important to save money on infant care near you, it's equally important to choose a provider that offers high-quality care for your child.
Creating a budget for infant care expenses is an essential step in saving money on child care. To get started, calculate your total monthly expenses. This includes any costs associated with in-home care or daycare center fees, as well as any additional expenses such as transportation, meals, and supplies.
Once you have a clear picture of your expenses, look for ways to cut costs. For example, you may be able to save money by packing your child's lunch instead of buying it from the provider or by finding a more affordable provider in your area. 
To make creating a budget easier, you can use a budget template specifically designed for a family. This resource from Nerd Wallet is a free budget worksheet for parents that helps you estimate all of your expenses, so you know exactly how much you can afford to spend on infant care.
In conclusion, finding affordable infant care near you can be challenging. However, by considering in-home care, researching and comparing providers, utilizing tax credits and flexible spending accounts, negotiating prices, and creating a budget, you can save money on infant care near me. Don't forget to check out UrbanSitter for trusted in-home providers in your area.
Infant care that fits your budget
Find affordable care for newborns and infants with UrbanSitter.