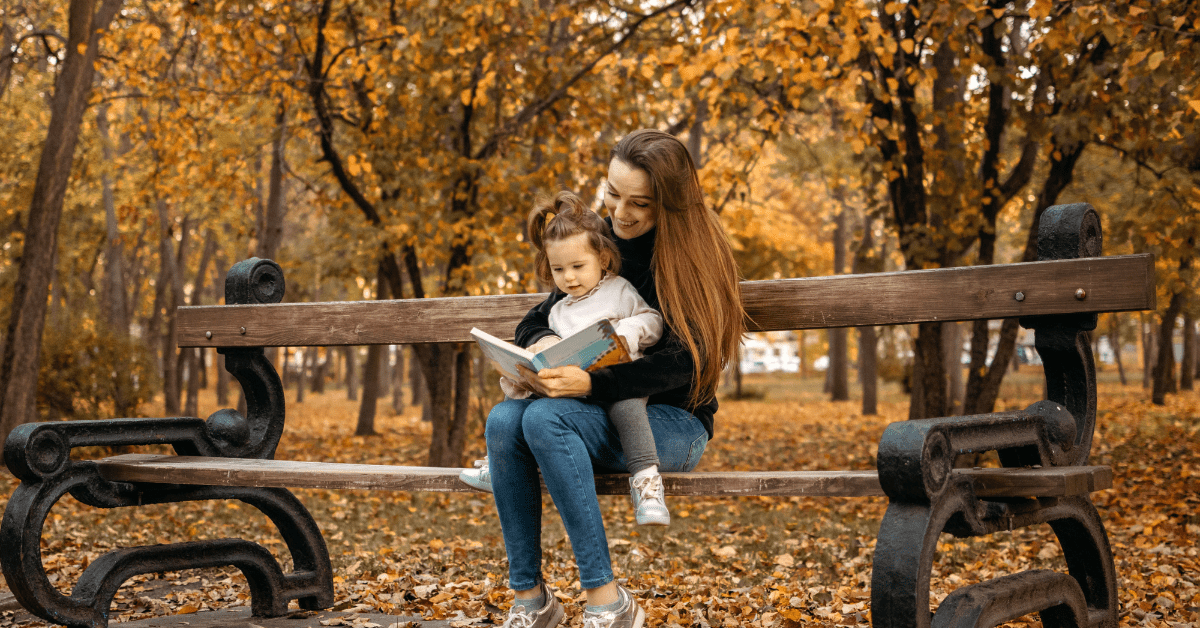 Celebrate fall by making these 7 fall crafts for preschoolers! With kids going back to school and Halloween coming up, there's a lot happening this season.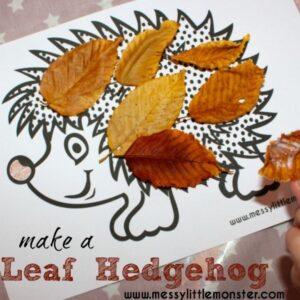 1. Leaf Hedgehogs
Decorating leaf hedgehogs is a fun way to celebrate the leaves changing and explore outside with your kids. The best part is that every kid's hedgehog will look unique! Messy Little Monster has a printable hedgehog image that doubles as a guide for the leaves and a coloring sheet.
For this Leaf Hedgehogs fall craft you'll need:
Hedgehog printable

Leaves

Glue

Brown crayon, marker, or colored pencil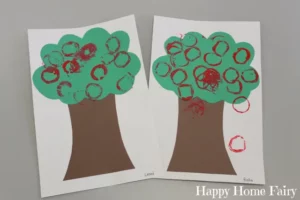 2. Easy Apple Trees For Preschoolers
Making these apple trees with construction paper and toilet paper rolls is simple and fun! This craft can be a way to discuss how apples grow or even the legend of Johnny Appleseed to your children. After creating a tree with construction paper, children can decorate their trees with apples made by stamping toilet paper rolls in red paint.
For these Easy Apple Trees (via Happy Home Fairy) you'll need:
Green, white, and brown construction paper

Glue

Red paint

Toilet paper roll
3. Leaf Rubbings Fall Craft
Leaf rubbings are a classic outdoor craft for fall in preschool and beyond! Your kids can experiment with different colors and shapes of leaves to create their own unique art piece with lots of interesting textures.
For the Leaf Rubbings (via National Nordic Museum) you'll need:
4. Paper Bag Scarecrow Puppets
This fall craft is fun for both preschool kids and older kids, plus kids make their own toys to play with. More advanced crafters can build their own scarecrow puppets using paper bags. Simple Everyday Mom has a printable template with lots of pieces they can use to decorate their scarecrow, or kids can freestyle and design their fall-themed puppet however they'd like. 
For the Paper Bag Scarecrow Puppets you'll need:
Brown paper bag

Colored cardstock or construction paper

Glue stick

Scissors

Black marker

Scarecrow template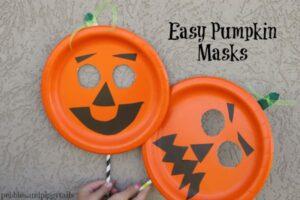 5. Paper Plate Pumpkin Masks
This fall craft uses items you already have at home and is a great way to get preschoolers excited about dressing up for Halloween! One Creative Mommy has step-by-step instructions and photos to lead you through this craft. 
For the Paper Plate Pumpkin Masks you'll need:
Orange paper plates

Adhesive craft vinyl or black construction paper

1 straw or stick

1 popsicle stick

Milk jug lid or other shapes for eyes

Scissors or razor

Marker or pencil

Tape or glue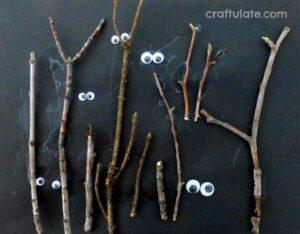 6. Spooky Forest Fall Craft
This craft is fun, a little spooky, and handy for family time outside. Gather twigs in your backyard or on a local nature walk, then glue them onto a piece of black construction paper and add googly eyes to create your own spooky forest.
For the Spooky Forest (via Craftulate) you'll need:
Twigs

Googly eyes

Black construction paper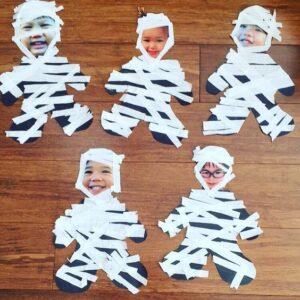 7. Mummy Kids
Help kids transform themselves into spooky, scary mummies! This craft is easy enough for preschoolers and perfect to get them excited about Halloween. The instructions are simple:
Cut out a body shape from black construction paper, using a gingerbread cookie cutter as a stencil if needed.

Cut out your child's head from a photo and tape it to the paper body.

Use masking tape to "wrap up" the paper body.
For the Mummy Kids (via One Child) you'll need:
Scissors

Black construction paper

Masking tape

Photo of child

Gingerbread cookie cutter (optional)
Looking for more ways to celebrate fall with your children? Check out our favorite fall activities and delicious one-pot dinners that are perfect for fall!
Busy with back to school?
Sign up for UrbanSitter, the easiest way to find and book babysitters!