If you've had a minute to come up for air, you may have noticed that fall is nearly here. It's time to give your BBQ a rest, forgo the salads and bring a touch of the season to your table with warm, homey, harvest dinners your family will love. The ones we've selected capture the season in a single pot, which means they are low-fuss and minimum mess. We hope you and yours enjoy them as much as we do.
One-pot Family Meals – Fall Recipes
This creamy, mild soup is simple to make and truly autumn in a bowl. You can feel good about filling your family's hungry bellies with such a healthy dose of anti-oxidants. Add a bit of chili for some heat and top with toasted pumpkin seeds for a satisfying crunch.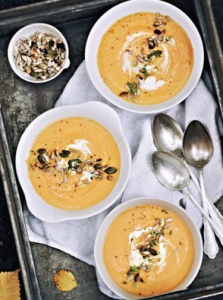 Dinner a Love Story calls this dish an "instant dinner party," and explains it by saying it's ideal for preparing in advance of your guests arrival, it tastes divine – warm and hearty – and leaves your house smelling wonderfully welcoming. If you don't have guests coming, why not serve it for a nice Sunday family dinner.  We like her idea of serving it with a salad that has a little sweetness, such as greens with pears, blue cheese and pine nuts.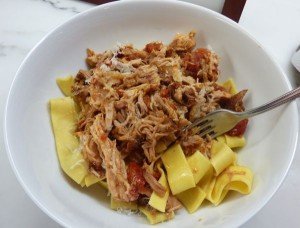 Some would argue that there's no better way to spend a Saturday than inviting a bunch of friends over to watch a football game. Few would dispute that there's no better way to feed them than to whip up a big batch of chili. This particular chili recipe may be just the one you're looking to find. It was designed with kids in mind and adapted to suit a wide range of tastes, taking into consideration not just spiciness and the bean debate, but also texture. It calls for ground beef or turkey, but of course, simply omit it of you prefer a vegetarian version.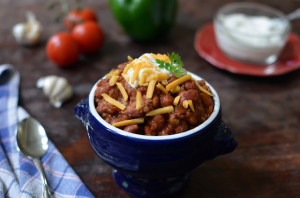 One of the many amazing, family-friendly meal ideas from Tyler Florence's cookbook, "Start Fresh," this lasagna-in-a-skillet recipe is full of taste and appealing to kids and adults alike. It's oohy and gooey and just right for warming bellies. Serve it with a loaf of crusty bread and a nice Chianti for Mom and Dad.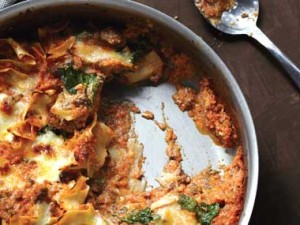 Not your ordinary chicken soup. There's nothing wimpy about this soup for the soul. It's soothing and simple enough for little kids to gobble up without hesitation. Use leftover roasted chicken or pick up a nice one at the grocery store to make this a quick prep meal.  Don't omit the rosemary croutons, as they add a good chunky, heartiness that make this a meal and not just a bowl of soup.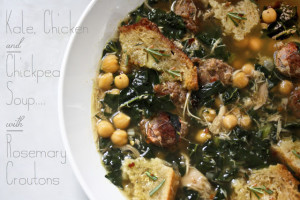 Family Fresh Cooking calls this chicken recipe the perfect meal for those on grain-free, gluten-free meal plans. It's a protein packed, veggie rich dinner you pop into a pot and let simmer while you do something more important, like tackle a fall craft with your kids or curl up with a book.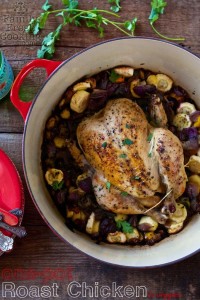 The Cozy Apron describes this thick, hearty stew as a "warm blanket for the inside of the body." It's a wonderful choice for a rainy, dreary day. Be assured that there's nothing bland about its milky whiteness. It's spiked with smoky, thick-cut bacon, and fragrant herbs.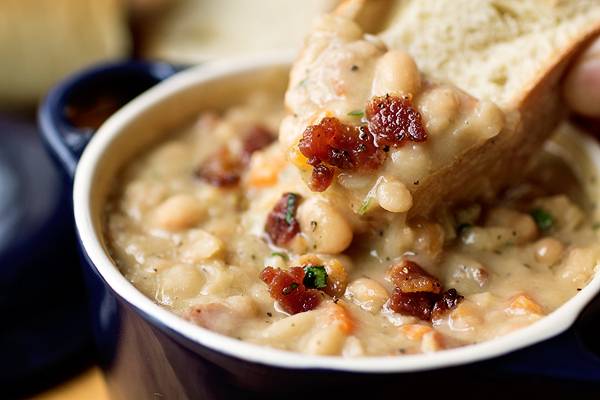 If you find these recipes appealing and inspiring, check out our Pinterest Board, "Easy, Kid-Friendly Dinners for Busy Families," for more great ideas for feeding your family.