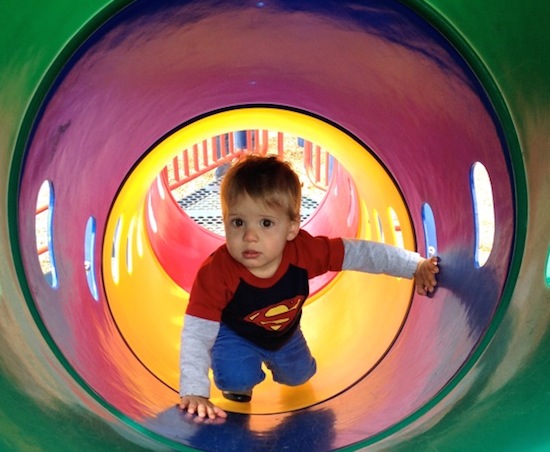 The start of a new school year gives you a chance to get off on the right foot with a new sitter or refresh the relationship you have with existing sitters. Seize the opportunity to evaluate your after-school childcare expectations and have a candid discussion with your sitter to let her know what's important to your family and how she can best support you in caring for your child. Open and honest communication is the key to both of you getting what you want out of the partnership.
Here are five back-to-school tips to help you maximize your relationship with your after-school babysitter. These messages will go a long way toward ensuring the best possible care for your kids while you are away and will help you avoid misunderstandings or disappointments that can arise when you are not upfront with your child's childcare provider.
1. Clearly define the hours
"After-school" care may translate differently to you and your sitter. Let her know the hours you will need her assistance, including whether she's in charge of dinner and bedtime. Also discuss her availability and willingness to stay late in the event that you're stuck at work, need to run a few errands or hoping to squeeze in a date night. If your return time consistently varies, you won't be happy with a sitter who isn't able to stay late.
2. Discuss driving expectations and rules
If your sitter is charged with dropping off or picking up your kids from school, lessons, activities or play dates you should have a frank conversation regarding your expectations for driving – including no talking on a cell phone or texting while driving. Also make sure your sitter understands the importance of your children riding in car seats and that she knows how to properly install them. Do your homework before hiring a sitter to drive your kids by checking to see that she has a valid driver's license and a safe driving history.
3. Provide snack and meal guidelines
Make your sitter your wingman in your fight to keep your family's nutrition and health on track. Rather hoping for the best while the kids are in her hands, let your sitter know what you'd like your child to eat while you're away. You want her to spend her time playing with your kids, rather than slaving away in the kitchen, so don't require her to prepare time-consuming meals and snacks.
Instead, make it a practice to keep nutritional snacks in the house. Choose snacks that your children are accustomed to eating so there is no battle of the wills. Also, make sure your sitter understands that meal prep is part of her responsibilities (if you require her to prepare your child's dinner) and let her know if you prefer that your child wait to eat with you when you return.
4. Ask her to supervise homework
It's awesome when your sitter goes the extra mile by taking the time to help cover activities you'd be doing if you were home and will otherwise have to handle when you return. Most sitters are more than willing to lend a hand, but may not realize where their help is useful. Let your sitter know that you'd love for her to help your child knock out his homework, log his daily reading time or if your preschooler could benefit from some one-on-one practice tracing the ABCs, learning to write his name or mastering colors and numbers.
5. Set her up for success
You can help your sitter do her best by making sure she has what she needs to succeed. That means making sure she has clear instructions, schedules and directions to wherever she'll need to take the kids. Be sure your kids' activity bags are packed or let her know where she can find everything your child needs for lessons or practice so she isn't scrambling to find soccer cleats or stressing over what your child is supposed to bring to dance class. Also, be sure she has what she needs to feed them a snack or make dinner, and that there's a clearly marked homework spot with everything your kids need to do their work. Your sitter is there to take over while you're away, but she can do a much better job caring for your kids with a little help from you.
Your sitter will appreciate your candid discussion and be better prepared to provide your child with the best possible after-school care. You'll both be happy you had this important conversation, and will be off on the right foot for the new school year.
Looking for a babysitter or nanny? Join UrbanSitter to browse profiles, sort by pay rate, and book jobs online.