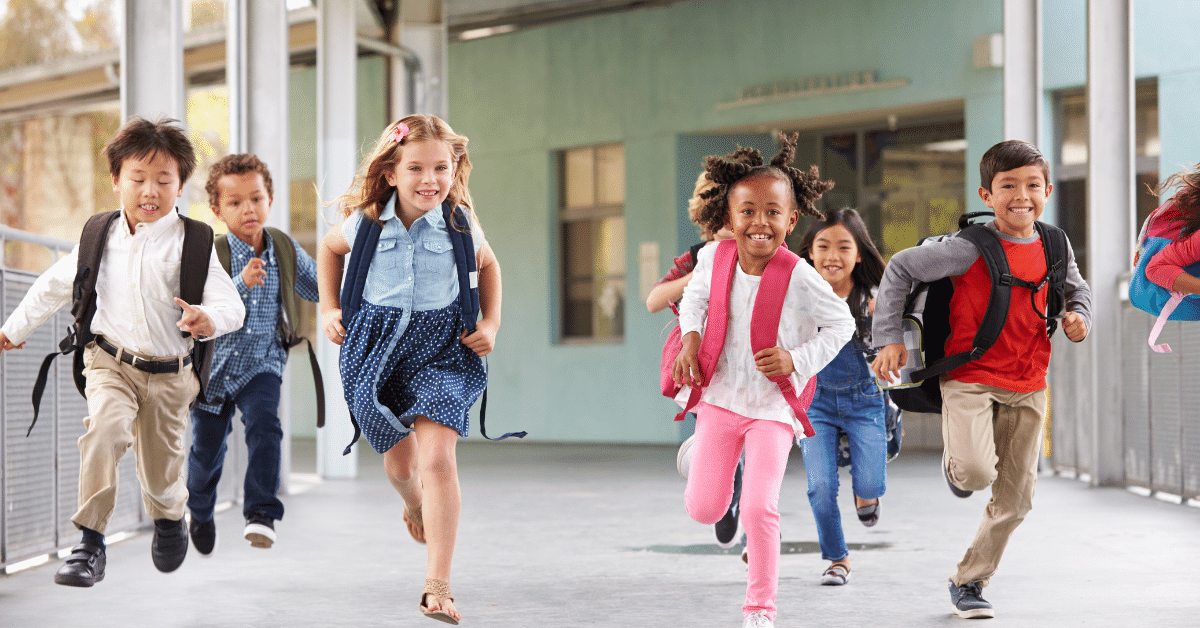 Finding after school care and the perfect after-school babysitter is more than a matter of luck. We surveyed 500 sitters who are looking for an after-school job this fall to find out what would influence them to take the after school nanny job and what hourly rate they'd expect. Based on their feedback here are 5 tips to help you secure your after school sitter and what hourly rate to pay (the average and by region).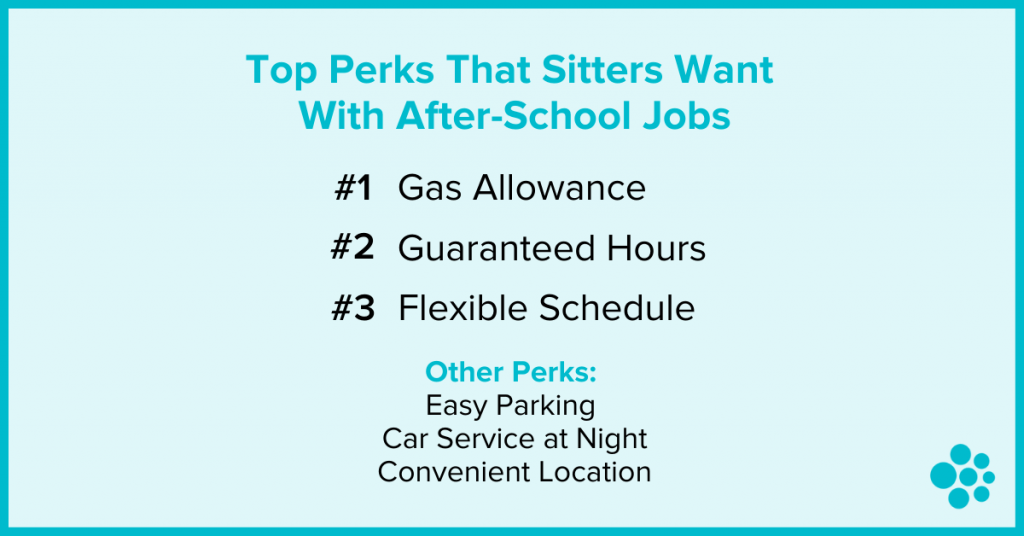 1. Provide a Gas Allowance
Soaring gas prices are top of mind for sitters who will be using their own car for school pick-ups. With 69% influenced by an allowance for gas, this is definitely a factor sitters consider when determining if the job is a fit for them.
2. Guarantee Weekly Hours
To make an after-school job worthwhile, a majority of sitters (66%) want guaranteed hours each week. 50% prefer 10-20 hours per week, and 24% between 20-25 hours per week.
3. Consider a Flexible Schedule
If your family's schedule allows it, offering a flexible schedule is highly sought after and would influence 64% of sitters to say yes to an after-school job offer. One option for flexibility is to allow the sitter to choose which three days of the week they work (M-W-F or Tu-Th-F) or certain days they stay later and others they don't.
4. Pay a Competitive After-School Babysitter Rate
One of the top questions is how much should you pay an after-school sitter in 2023? The ideal hourly after school babysitter rate is around $20 per hour—that's around $300 per week based on 15 hours. With that said, there is variability by city and region. The Northeast region is the most expensive per hour at $21.60/hour. The least expensive region is the Midwest at $17.33/hour. To attract the right sitter for pick ups and after school, ensure you are offering a competitive baby sitter hourly rate for your city.
Region
Average Hourly Rate
Per Region
Weekly Rate
(Based on 15 Hours)
Northeast
$21.60
$323.93
Southeast
$17.37
$260.61
Southwest
$17.39
$260.80
Midwest
$17.33
$259.96
West
$21.58
$323.64
Pacific Northwest
$20.89
$313.34
National Average
$20.57
$308.55
If you're looking for an alternative to an hourly rate, according to our survey, 49% of sitters offer flat rates. Flat rates are usually offered by the day with 51% stating they offer daily rates, 26% offer weekly flat rates and 12% offer monthly flat rates.
5. Include Other Perks
Including a few other perks in the job, such as offering a car service when the sitter works late, is another popular deal sweetener. Easy parking and convenient location also ranked highly for sitters.
Set yourself up for Success in Finding After-School Care
Communication is essential in hiring an after school sitter. Communicate if you have flexibility in the hours for the position. If the sitter drives the kids in their car, communicate about an added gas allowance. It's also helpful to provide an estimate of how many hours a week or month you'll need. UrbanSitter makes it easy for you to communicate all these details in a job post. You're sure to find the perfect person to provide after school care if you follow these 5 helpful tips and pay a competitive hourly after school care rate.
Looking for an after school babysitter or nanny? Join UrbanSitter to browse profiles, sort by pay rate, and book jobs online.