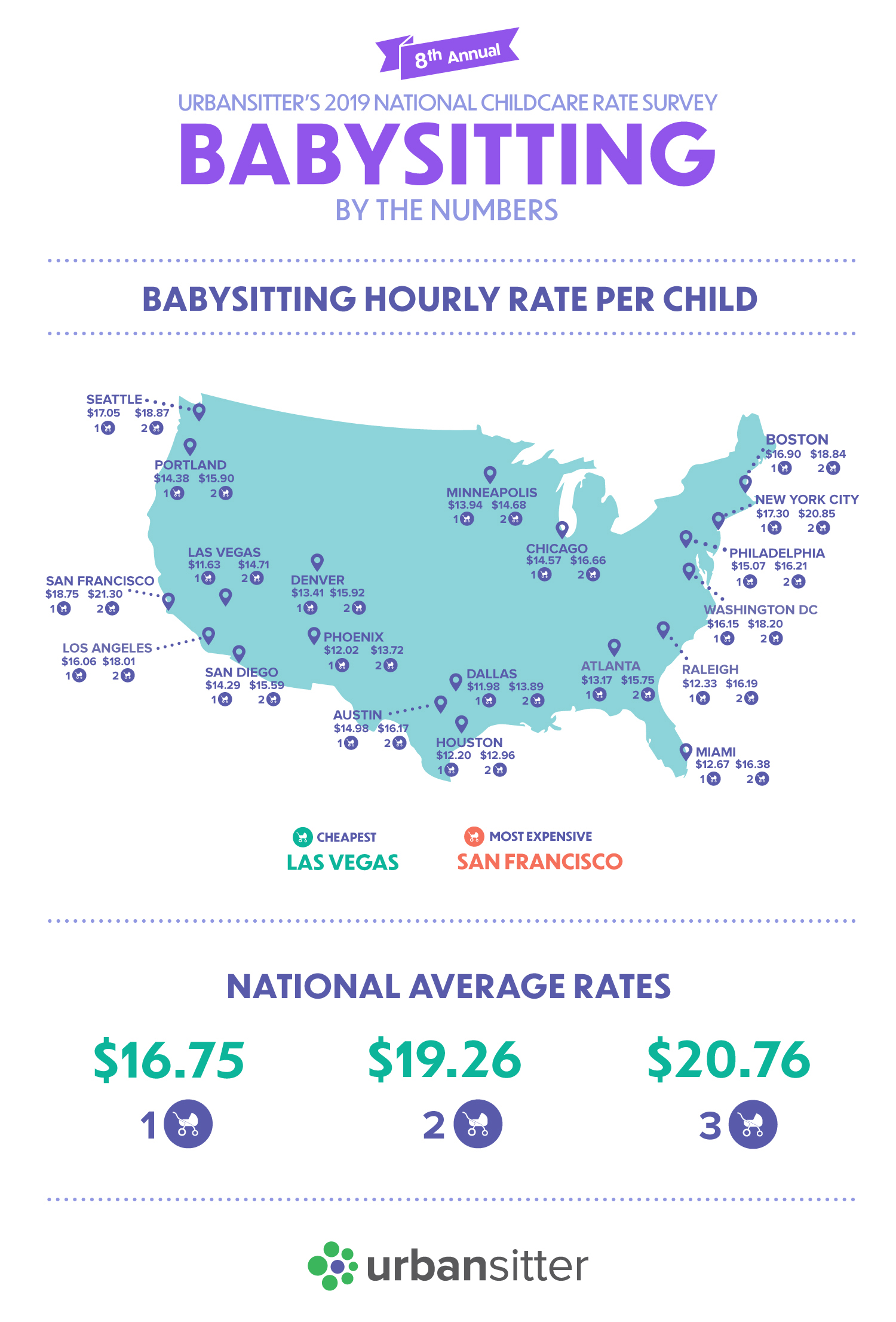 Wondering how much to pay your babysitter in 2019? According to UrbanSitter and their 8th annual child care study of more than 28,000 families across the U.S., the average hourly babysitting rate is $16.75 for one child and $19.26 for two children. Read on for the average babysitting rates in your city, plus more fun facts.

Historic Babysitting Rates
Curious about how babysitting rates have changed over time? See our data from 2012-2018:
Babysitting rates 2018
Babysitting rates 2017
Babysitting rates 2016
Babysitting rates 2015
Babysitting rates 2014
Babysitting rates 2013
Babysitting rates 2012
Looking for a babysitter? UrbanSitter unlocks your personal network to find sitters of people you know and trust. Sign up for a free account now.