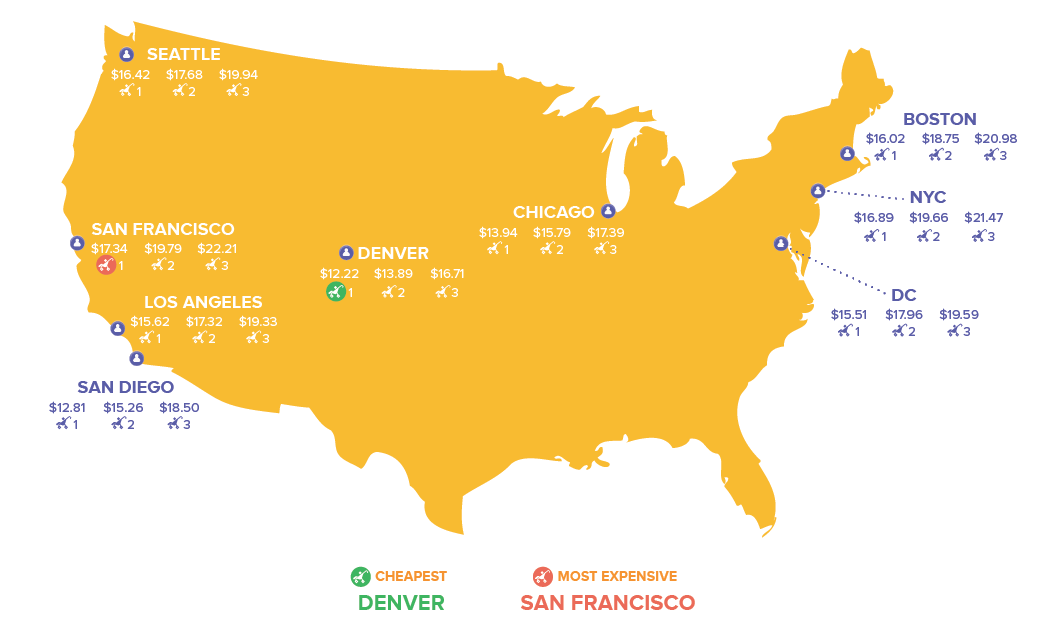 We surveyed over 20,000 families from all across the country to get the scoop on what parents are willing to pay for—and what they're willing to pay extra for—when it comes to childcare in 2017!
San Francisco came in as the most expensive city for babysitters once again in 2017, with $17.34/hour for one child as the average rate. While Denver has the least expensive babysitters in the nation, at $12.22/hour for one child, on average.
48% of parents said they spend over $1,000 a year on childcare.
Over 90% of parents say they require references, either some or all of the time, when hiring a new sitter.
Almost 1/3 of parents hire a sitter at least once a week. While only 5% say they hire a sitter once a year or less.