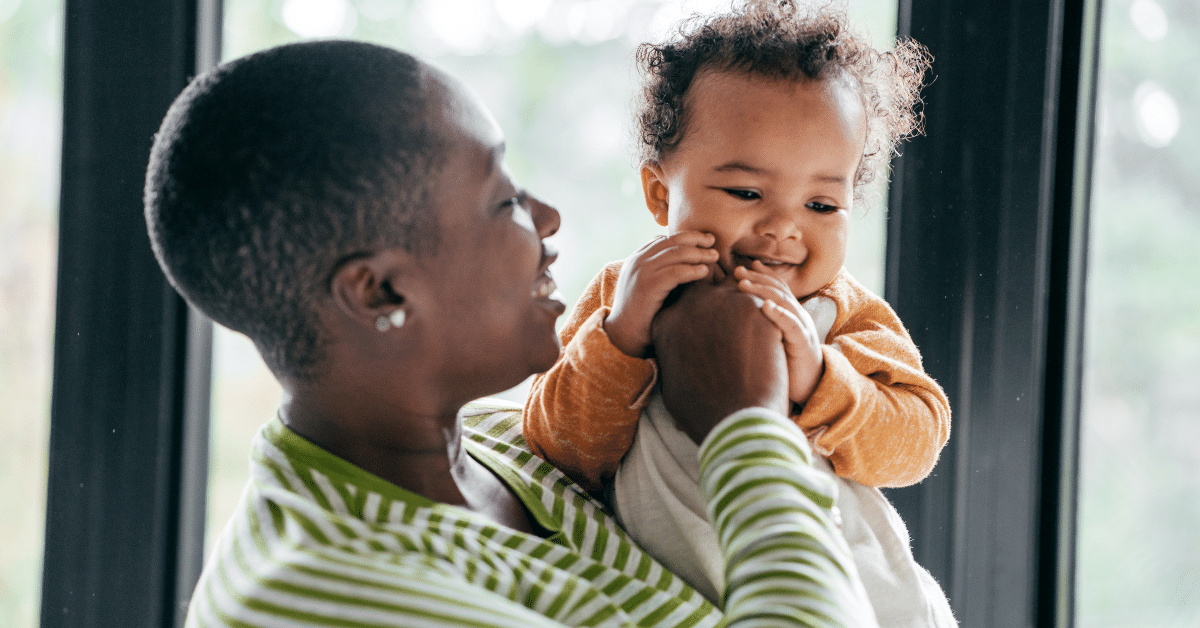 It's hard to predict when you'll need back-up childcare. Let's say the nanny calls in sick or your child can't go to school or daycare because they're sick. Where can you turn for reliable backup care? We'll share tips to help you find a baby sitting service or one-day daycare for your last-minute needs. Save this list to make finding on demand childcare easier on those hectic days.
7 ways to find back-up child care quickly:
Work from home or coordinate with your partner. If your work allows you the flexibility, ask your boss for permission to work from home for the day or take the day off entirely.  You may also be able to split the day with your partner or spouse, so you are both able to work half-days. Review your employee benefits

to see if child care benefits are included – some employers offer subsidized backup childcare services to employees.

Call nearby family or friends to help. If you live near family or friends, they may be available to help. If your child is sick and you cannot care for them, this might be your best option and the most comfortable for your child.
See if anyone is willing to share their nanny for the day. If you know of another family that has a regular nanny who could watch an additional child, they may be willing to be a part of your backup care plan. This is a great option as long as your child isn't sick.
Try UrbanSitter to find a babysitter quickly. UrbanSitter offers on-demand childcare through their website and app. Unlike babysitting agencies, you select your babysitter from a wide variety of candidates sortable by availability, distance, reviews, qualifications, certifications, languages, rates and more. If you don't have time to interview babysitters in advance, post a job with the details on the site, or pick from top reviewed sitters recommended by parents in your community. You can watch profile videos to get a sense for the sitter's personality and fit for your family. It's quick and easy to book a babysitter in minutes, whether you need childcare for today, this week, this month or indefinitely.
Ask friends for their best child care resource recommendations. Ask your social network, friends, and moms or dads groups to find out what they do when they need back-up child care. They may recommend a certain daycare that provides one-day daycare options or drop-in childcare. It's always a good idea to create a list of recommendations ahead of time, so you can visit the centers in advance and drop your child off when you actually need backup care.
Ask your nanny to designate a back-up replacement. If you have a nanny, there are going to be days when she cannot watch your children due to sickness or her own emergencies. The nanny may have ideas for backup childcare — a nanny friend or another trusted person. If you found your nanny using a nanny or babysitting service, contact the service to see if they can send a backup nanny.
Find a local hospital or drop-in daycare that offers care for sick children. Many major cities have professional back-up child care services designed for kids who are sick. Contact the National Association of Sick Child Day Care Centers at (205) 324-8447 to see if any are available in your area.
Don't wait for an emergency to strike before creating a back-up childcare plan. Get started with these easy steps and you'll never stress out about finding emergency child care again.
Looking for backup childcare (babysitter or nanny)? Join

UrbanSitter

 to browse profiles, sort by pay rate, and book jobs online.