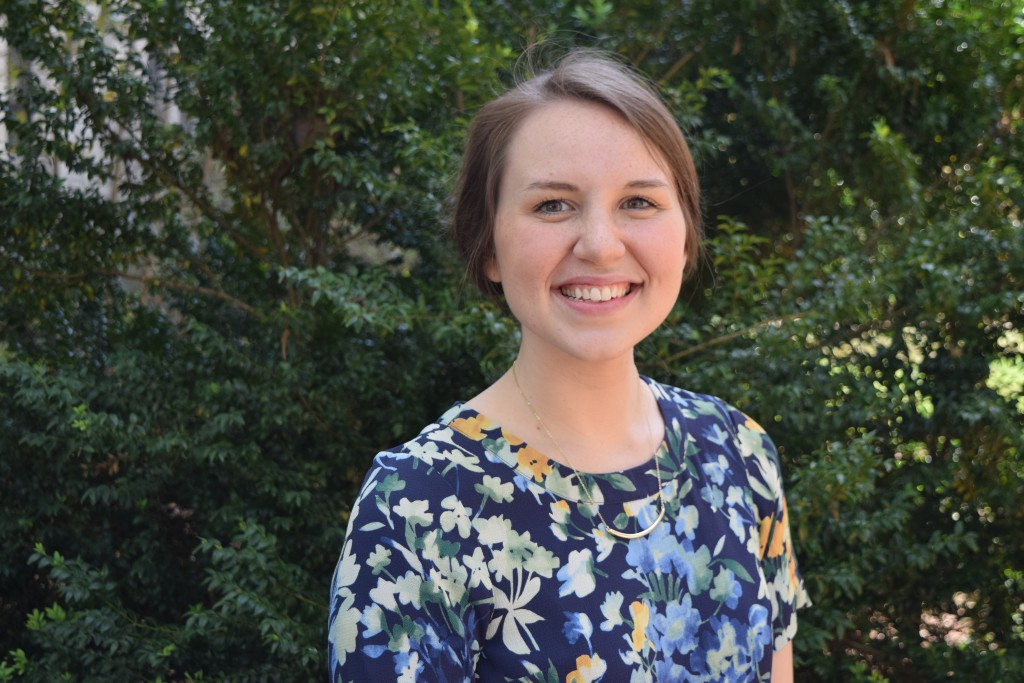 With over 35 glowing reviews on UrbanSitter, it comes as no surprise that Kendall has an upbeat and bright personality. Now studying child development at Vanderbilt University, Kendall hopes to transition her people skills and passion for helping others into a full-time career after graduation.
Here, Kendall shares with us what life is like as a student at Vanderbilt, how she first got into babysitting, and her perspective on the parent-babysitter relationship.
You go to college at Vanderbilt, what are you studying?
I'm studying child development and English and sociology, so I have a major and two minors. Honestly, most kids at Vanderbilt probably have some combination of that: multiple majors and minors. I started as a special education major and then realized I wanted to work more with people in general, not just kids, though I had always babysat and worked with kids. It's been interesting to learn to what makes people tick and how people interact and work with others.
Right now, my part time job on campus is in the admissions office, so I'd love to work as an admissions counselor after college. That would be working with 18- year-olds instead of two-year-olds. There is a lot of travel and meeting people and reading applications, taking care of different tasks at a time in the same way I keep up with my UrbanSitter account.
What drew you to Vanderbilt, specifically?
I'm from Chicago—the suburbs originally—so I'm about an 8 hour drive away from home while I'm at Vanderbilt. There's 5-10 kids per year that come specifically from my high school to Vandy, so I always figured it could be an option. I liked the balance of rigorous academic curriculum and a community of people that are supportive, but not so cut-throat or competitive.
How did you first get into babysitting?
My very first sitting job was down the street from my house and I was a mother's helper, but then she started leaving me with the kids. Through high school I sat on weekend nights, but I was also very involved in high school—I danced and participated in a lot of activities—so I just started right on my block where my parents could watch me walk there and walk home.
Who first introduced you to UrbanSitter?
When I came home after my freshman year of college, I had set up a full-time nanny job but it fell through. My dad actually had heard of UrbanSitter and he was the one who encouraged me to go for it. That was summer of 2014—and I was a Brand Ambassador with the UrbanSitter team in Chicago, which was a great way to get acquainted with the platform. And now I have a great basis to explain to parents how [UrbanSitter] works.
Has UrbanSitter helped you achieve any specific monetary goals or ambitions?
All of my spending money for when I studied abroad came from UrbanSitter! There are things that I've been able to do—I go to a school where people have a lot of money—and experiences and trips can feel really inaccessible to people who don't have that kind of money. I went to Amsterdam and Prague and all over Europe because of the money I saved from UrbanSitter.
What do you love most about babysitting?
I have loved babysitting, not only because I love working with kids, but because the parents that I work are for are generally the generation between myself and my parents. So getting to know those parents and seeing how they are adults, without being exactly like my parents or other college students, has helped me see what life is like 5-10 years beyond college. . I see a lot of value in making relationships with parents, too, because you can learn or be exposed to other experiences through them.
What would your babysitting style is like?
I would characterize my babysitting style as pretty warm, though I will enforce rules and boundaries because I know how a lack of boundary-setting will affect a child developmentally. I don't like to skimp on rules for one night just because I'm the babysitter, not only because it makes it harder on the parents when they come home, but also because it makes it harder on me if I come back to watch the kids again. I try to view my relationship with families as being part of a team. I establish myself as someone who will lay down the law if I need to, but if the kids don't make me lay down the law, then they know we can have fun.
What tips would you give to sitters just getting started on UrbanSitter?
I would say it's important to wait for the families that you feel like you'll vibe with. I've worked with families that weren't a good fit for me and the difference between that and the families I'm really great with, is almost worth more than the money. I would say waiting for families that you feel value you and what you bring to them, and care about your time and experience, there are those families on UrbanSitter; and it's worth making sure that you are clicking well with anyone you work for.