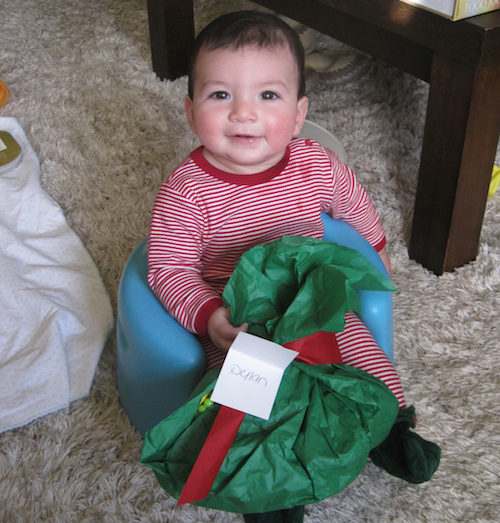 Teach kids the joy of giving by helping them to choose or create thoughtful, personal DIY gifts for best buddies and loved ones in their lives.
They won't have to save years of allowance and birthday money or toil away hours of their after-school time crafting to give these sweet gifts that capture the real meaning of the holiday season.
For more DIY holiday gift ideas, visit our Pinterest holiday board!
7 Handmade Holiday Gifts Ideas
Thumbprint String of Lights Canvas
An endearing gift of tiny thumbprints turned into a string of holiday lights make a lovely, homemade card—though they are certainly worthy of a frame—and simple enough for the tiniest of thumbs.
You know that pile of your child's precious artwork that seems to multiply exponentially every time he empties his school bag? You may be able to whittle it down without guilt by creating a fantastic photo book of the one-of-a-kind masterpieces. Help your child pick favorites he created throughout the year and quickly and easily compile them into a Mixbook photo book worthy of coffee table space.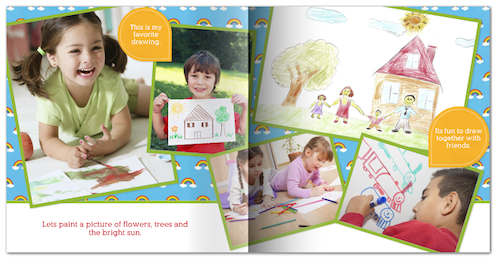 Cinnamon Applesauce Heart Ornaments
Grab a whole lot of cinnamon, some applesauce, ground cloves, a heart cookie cutter, string and a pair of little hands who are ready to dive in and do some kneading.  These adorable creations are fun to make, will have your home smelling divine, and will provide festive fragrance to their recipient's tree for years to come. Remember–as good as they look and smell, they are not edible!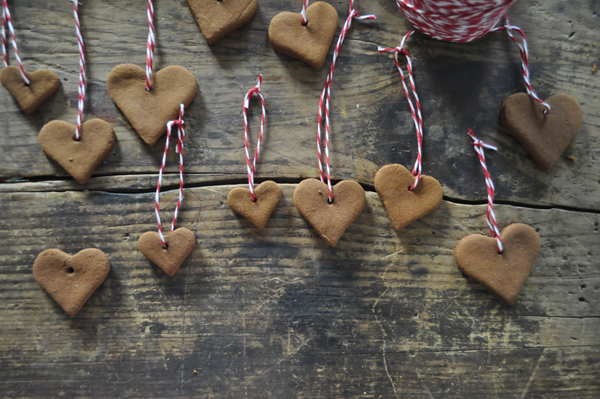 If you want to make a quick and easy gift that's also heartfelt, check out these mugs personalized with a porcelain marker. The instructions provided by Crafts Tuts Plus show you how to transfer ready-made designs or create your own. They also provide free, printable templates for creating adorable monster images, but you can obviously create your own. Just remember that any design transferred with this technique will be mirrored, so you may want to have your little artist stick with pictures instead of text.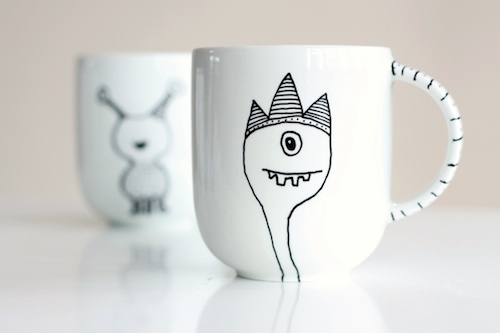 Full disclosure – this isn't one for the kids to create, but it sure is sweet for them to give to an adoring grandparent or special loved one. The DIY is on you, but it's fairly simple. You'll need a canvas, acrylic paints, foam brush or roller, and a vinyl sheet. Essentially, you will take a photo of your child's profile, print it on regular paper and then on the vinyl sheet, which will stick to the canvas. Once secured, you can paint the area around the silhouette and cleanly peel over the vinyl. Eye-popping and personal without being too traditional.
Giving to Those Who Need it the Most
Give the gift of changing the world. Kids can either choose to give to a cause in need or send a gift card that allows someone else to support a cause near and dear to their own heart. GlobalGiving Gift Cards allows the recipient to choose a project that they would like to support – choosing by location or theme, for example – and watch how the money is put to work through regular updates from the field. Causes include many that are relatable even to young children. What better gift than to show children that each of us can make a difference?
If you're hoping one of these heart-warming gifts ends up with your name on it, leave some craft supplies and instructions for the sitter to tackle with your kids.
UrbanSitter.com has plenty of babysitters ready and willing to jump on some DIY time with the kids!