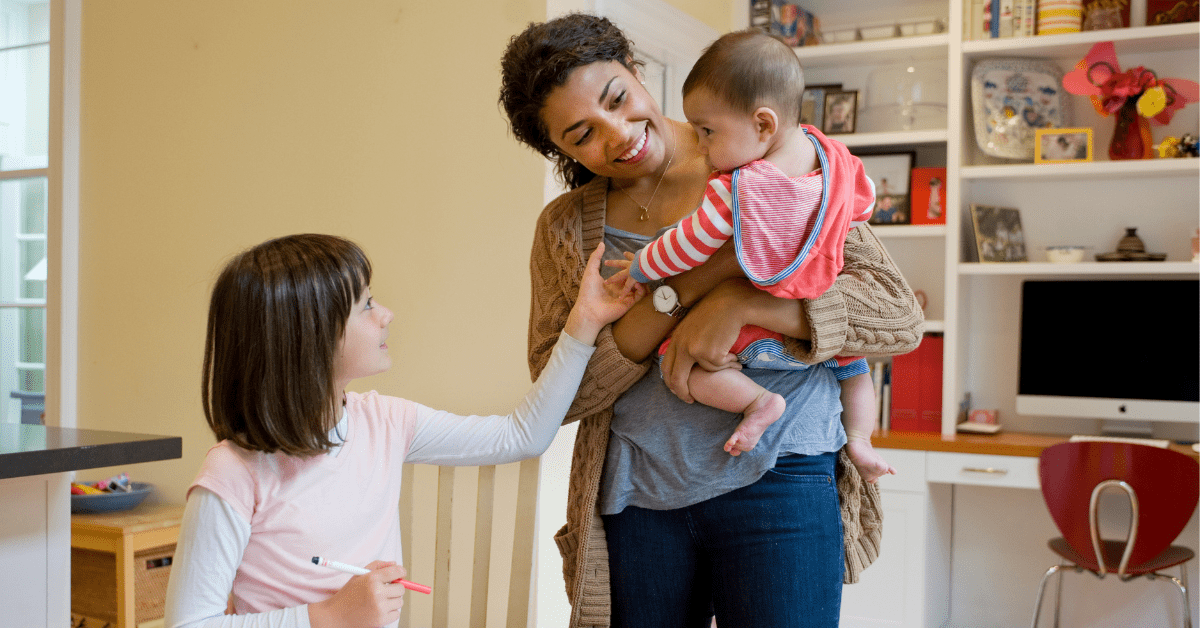 When it comes to choosing the best care option, whether for your child or any other type of care, trust and reliability are non-negotiable. At UrbanSitter, we've put our emphasis on making reliability our hallmark. You might be wondering, 'Is UrbanSitter reliable?' In this article, we'll dive into why UrbanSitter is the name you can confidently count on for all your care needs.
Reliability by the Numbers
Reliability is at the core of what we do at UrbanSitter. We have the numbers to back it up:
Available in more than 60 cities: C

overage where you live and travel.

Over 1 million providers: Browse a diverse community of caregivers across the U.S., speaking more than 25 languages.
Backup in 2 minutes or less:

Average response to a last-minute job in most areas.

4.8 Stars on the App Store: Over 13,000 families and caregivers have shared their reviews.
Support 7 Days a Week: Our award-winning member services team is here to guarantee the very best in trust and safety.
Looking for reliability and peace of mind?
Join UrbanSitter today
Setting a new bar for privacy and security
Safe Messaging: The contact information on your profile is only shared with another member once the booking is confirmed.
Member Authenticity: All families go through an authentication process before they can book caregivers.
Payment Protection: UrbanSitter works with industry leaders to ensure your information is stored safely and payments are processed securely.
Industry-Respected Trust and Safety Partners: UrbanSitter partners with several different Trust and Safety companies in the above initiatives, including Checkr and Stripe.
Your trusted community hub
Top picks from your community: Get trusted recommendations from families in your area based on who's popular in your neighborhood, kid's school, and thousands of other community groups.
Working smarter for you: We work smarter for you. Our 40-factor algorithm is the key to quickly pinpointing the best caregiver matches and fast-tracking your search. Say goodbye to months of uncertainty and hello to reliable hiring in days.
No commitments: Search and post jobs without paying a cent. Browse through caregiver profiles and only add on a membership if you find someone great.
Our commitment to reliability extends to every aspect of the booking process, and we have a clear Reliability Policy in place to ensure the integrity and quality of our platform. Here's what you need to know:
Cancellations: Life is unpredictable, and we understand that sometimes cancellations are unavoidable. In case of emergencies, we urge both families and caregivers to officially cancel bookings through UrbanSitter as soon as possible. This minimizes inconvenience to the other party and allows for alternative arrangements.
No-Shows: Failing to show up for a booked appointment, especially without communication, creates a negative experience for the other party. To address this, we encourage prompt reporting of no-show incidents. You can report these issues by contacting UrbanSitter Support at

[email protected]

or by flagging the member's profile. 
When cancellations or no-shows happen, our friendly member services team dives in. Using all available information, they thoroughly review the situation to understand how it might have affected our members' experiences and the overall platform's integrity.
Taking the Leap
At UrbanSitter, trust and reliability are the cornerstones of our services. Join us today and experience the difference of trustworthy, dependable care. Your journey to reliable care starts here!
Additional resources:
No Commitments, Just Reliability
Post a job for free on UrbanSitter to see who's available in your area.
"UrbanSitter is my go-to for quality sitters! I can book weeks ahead of time or easily find a same day sitter when in a bind. I even hired a part-time nanny during a day care transition. Customer service is helpful and the baby sitters respond in a timely manner."