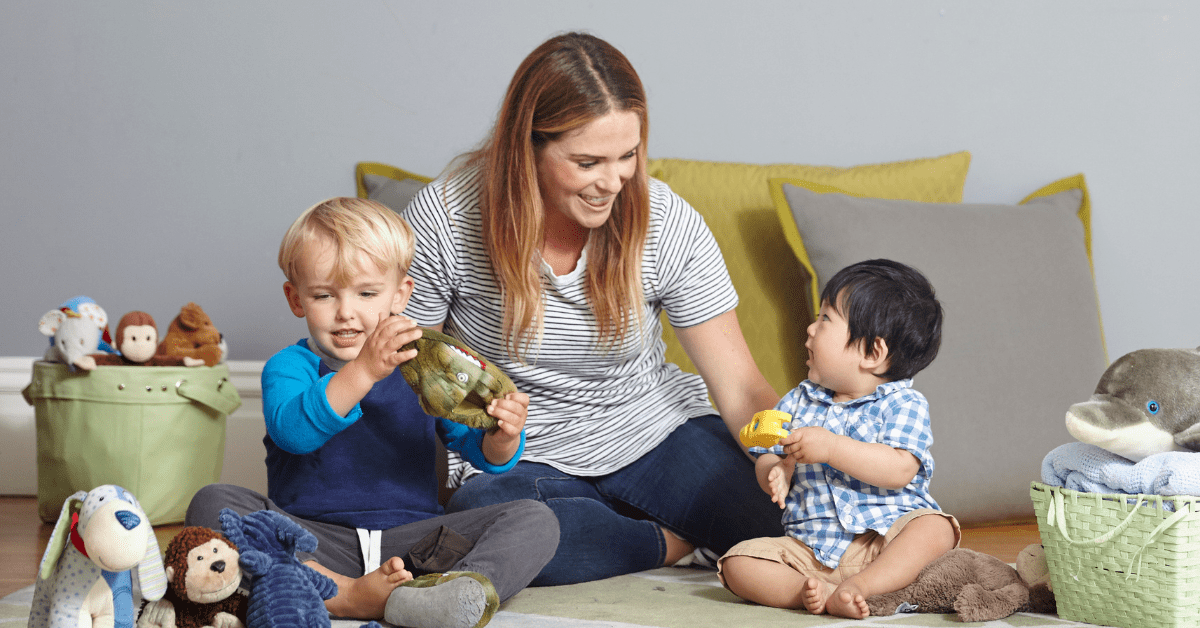 At UrbanSitter, we're all about trust, safety, and simplicity. We offer reliable solutions for all your child care and household needs in one place, while providing opportunities to earn income doing what you love. Wondering, 'Is UrbanSitter legit?' We'll show you why we're the trusted choice you've been looking for.
Accessible Member Support: We're here for you 7 days a week, 365 days a year.
Background Checks: Every sitter, nanny, and care provider is background-checked, and the UrbanSitter team manually reviews every caregiver profile to meet our standards.
Privacy and security: UrbanSitter provides safe messaging, identity verification, and payment protection for all members.
Caregiver Insights: Get the full picture with insights on each caregiver's performance, including booking history, repeat families, and response time.
Candid Reviews: Read through valuable, verified reviews and recommendations from families and caregivers.
Tried, true and trusted
UrbanSitter sets the standard for care.

Learn more
Confidence in every profile: Our commitment to your security
Every caregiver profile is thoroughly reviewed by our trained team of Trust and Safety specialists, not just a computer.
Annual Background Checks:  A background check badge on their profile indicates that the nanny, sitter, or caregiver has cleared the following in the last 13 months: Sex Offender Search, Global Watchlist Search, County Criminal Search, and National Criminal Search.
Responds Quickly to New Families: Caregivers with this badge typically respond in 24 hours or less to new families.
Reliability: Caregivers with this badge maintain a 90% or better completion rate on all bookings.
Elevating standards: privacy and security
We've set the bar high when it comes to safeguarding your information and ensuring your peace of mind.
Safe Messaging: The contact information on your profile is only shared with another member once the booking is confirmed.
Member Authenticity: All families go through an authentication process before they can book caregivers.
Payment Protection: UrbanSitter works with industry leaders to ensure your information is stored safely and payments are processed securely.
Industry-Respected Trust and Safety Partners: UrbanSitter partners with several different Trust and Safety companies in the above initiatives, including Checkr and Stripe.
Meet our supportive member services team
7 Days a Week: Our award-winning member services team is here 7 days a week to guarantee the very best in trust and safety.
Upgraded Background Checks: You can request an upgraded background check or a driving record check package for a caregiver. Email us for options and pricing.
Booking Support: We provide support for payment, reliability, and member concerns for every booking scheduled through UrbanSitter.
We're on a mission to solve care challenges one family at a time. It's time to meet your neighborhood's favorite babysitters, nannies, and caregivers, a.k.a your all-around lifesavers. You want to be sure that the service you opt for is not only reliable but also genuinely committed to your family's safety and well-being.
Additional Resources:
Related: UrbanSitter Reviews from families, sitters and caregivers
Unlock your child care network
Post a job for free on UrbanSitter to see who's available in your area.

Learn more
★★★★★ 5/5