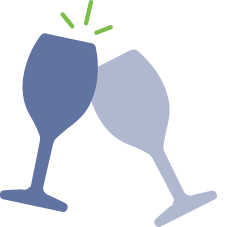 If you have New Year's Eve plans this year, you're probably wondering how you're ever going to find a babysitter–and once you find one, how much should you pay for New Year's Eve?
Step 1: Finding a sitter for available on New Year's Eve
Chances are the college-aged sitter you normally rely on already has plans. If that's the case, try logging on to
UrbanSitter
and doing a search for sitters available on December 31st, or post a job. Send a few booking requests out and see if you get any takers. Before you do, think about the best pay rate you're willing to offer.
Step 2: Deciding how much to pay a sitter on New Year's Eve
Most parents expect to pay a premium to lock in a sitter on New Year's Eve, but how much is enough? According to
our recent survey
:
30% expect to pay a babysitter their normal rate
53% expect to pay 1.5 times the normal rate
15% expect to pay 2 times the normal rate
Step 3: Lock it in
So you're willing to pay top dollar, but what else can you do to ensure you'll score a sitter? Offer to pay her cab ride home, delicious takeout, and if you're not getting back until late, work out an overnight stay fee. She'll be delighted to crash on your couch and earn an extra buck.
Enjoy the big night and Happy New Year!
Search for babysitters available on New Year's Eve at UrbanSitter.com.