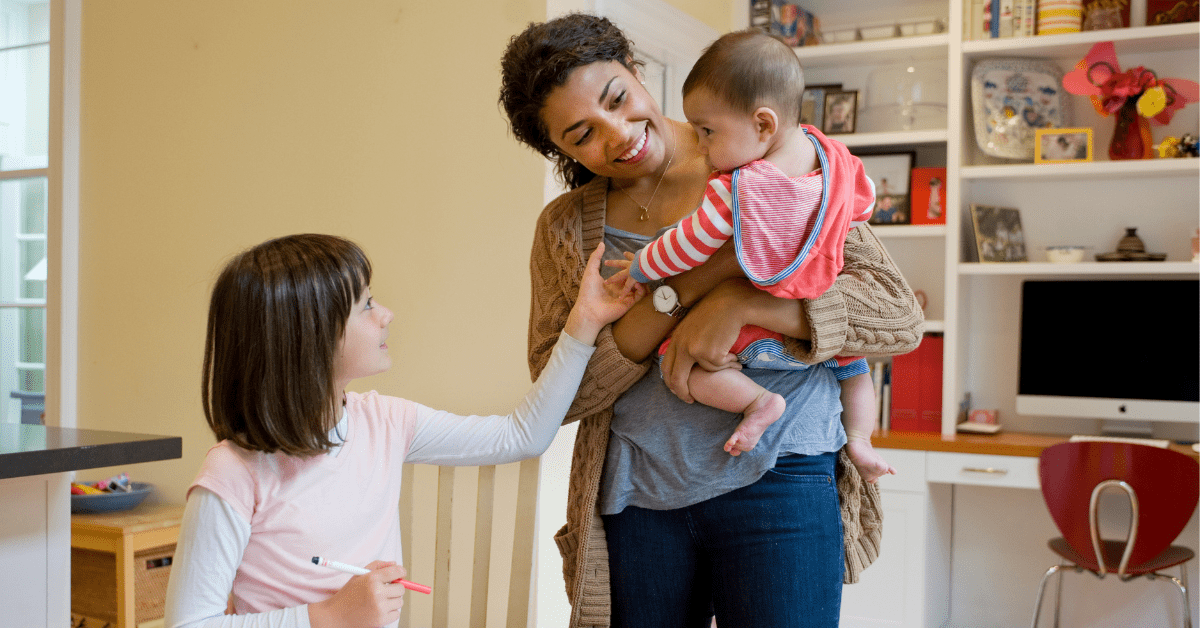 If you've ever pondered questions like "Does UrbanSitter cost money?" or "Is UrbanSitter free?" you've come to the right spot. Whether you're a parent seeking dependable care or a caregiver exploring opportunities, UrbanSitter is here to provide clarity on the price, value, and membership model.
Membership options for families and care-seekers:
It is absolutely free to join UrbanSitter, post jobs, browse caregivers in your area, and read through caregiver profiles.
Once you're ready to book, UrbanSitter offers flexible membership options to suit your needs. Whether you're looking for a babysitter, nanny, or other household help, we've got you covered.
Monthly Plan: This plan automatically renews on a monthly basis from your original billing date.
Quarterly Plan: Enjoy the flexibility of this plan, which renews every three months from your original billing date.
Annual Plan: Our annual plan offers you peace of mind by renewing on an annual basis from your original billing date.
And the best part? You have control at your fingertips. You can view your next billing date, cancel, or switch to a different membership plan anytime you like, all from your Settings page. UrbanSitter puts you in the driver's seat of your childcare journey.
How it works for caregivers:
It is absolutely free to join UrbanSitter and view the Job Board to see opportunities in your area before becoming a paid member.
Becoming an approved caregiver on UrbanSitter is a straightforward process designed to ensure safety and trust within our community. Unlock unlimited access to job opportunities in just a few simple steps:
Create a profile: Tell us about your caregiving experience, set your schedule, add rates, and where you're willing to work.
Add a membership:

Get an entire year of access to amazing job opportunities and a background check on your profile for less than the cost of one fancy latte a month.

Complete your background check: Once you've purchased your annual membership, it's essential to complete your background check through our trusted provider, Checkr. Once cleared, your profile displays a background check badge for one year.
Apply for babysitting jobs:

Browse the job board to apply for positions, then accept jobs with a tap. Our babysitting app helps you job hunt on the go.
Just a quick heads-up: the annual membership fee is non-refundable. You can keep tabs on your membership status and find your next billing date in the account settings. We'll also shoot you a reminder about your upcoming membership renewal 30 days beforehand. No surprises here!
Say goodbye to your childcare worries
UrbanSitter gives you the gift of free time. Sign up today.
Membership perks for families:
Access to Vetted Caregivers: When you become an UrbanSitter member, you gain access to a network of highly vetted and trusted caregivers. Our rigorous screening process ensures you find the best sitters and nannies for your loved ones.
Safety and Reliability: We prioritize safety above all else. UrbanSitter provides features like reviews, background checks, and references to ensure that you can hire with confidence.
Convenience and Flexibility: Finding childcare is a breeze with UrbanSitter. You can browse caregiver profiles, read reviews, and book appointments at your convenience, all through our user-friendly platform.
Savings and Exclusive Offers: As a member, you can access special discounts and promotions. UrbanSitter aims to provide exceptional value to our loyal customers.
Community and Support: Our community is not just about caregivers and care seekers; it's a place to share experiences and advice and find a support system when you need it most.
Membership perks for caregivers:
Unlimited access: Caregivers can utilize booking, messaging, and payment tools to efficiently find, schedule, and get paid for their care jobs.
Top sitters earn $1,000/week:

Work as often as you want: Full-time, part-time, or occasional babysitting jobs. You set your own schedule and rates for your babysitting work.

Keep 100% of your pay:

While other babysitting agencies or sites might skim your paycheck, UrbanSitter never takes a cut of your pay. You keep 100% of your earnings.

The best babysitting jobs:

From after-school babysitting jobs to full-time nannying, the perfect job is waiting for you. Make a profile to start browsing job descriptions today!

Safety is our priority:

Every parent must verify their identity before booking a babysitting job on UrbanSitter. Rest assured, our Member Services Team is here for you 7 days a week.
Frequently Asked Questions
How much does UrbanSitter cost? UrbanSitter's cost depends on your chosen membership plan. We offer monthly, quarterly, and annual options to cater to various budgets.
Is UrbanSitter free for sitters? It is free to browse the Job Board, but to apply for a job, you must buy a membership and become an approved caregiver with a complete profile and cleared background check. 
How does UrbanSitter make money? UrbanSitter charges a membership fee for access to our services, which include background checks, trust and safety features, customer support, booking and payment tools, and the convenience of a reliable platform for families and caregivers alike.
Is UrbanSitter worth it?
In a world where peace of mind and quality care are top priorities, UrbanSitter is your trusted resource. So, get started today and be part of a community that values trust, safety, and convenience.
Additional resources:
There's a new family that can't wait to meet you.
Join UrbanSitter today