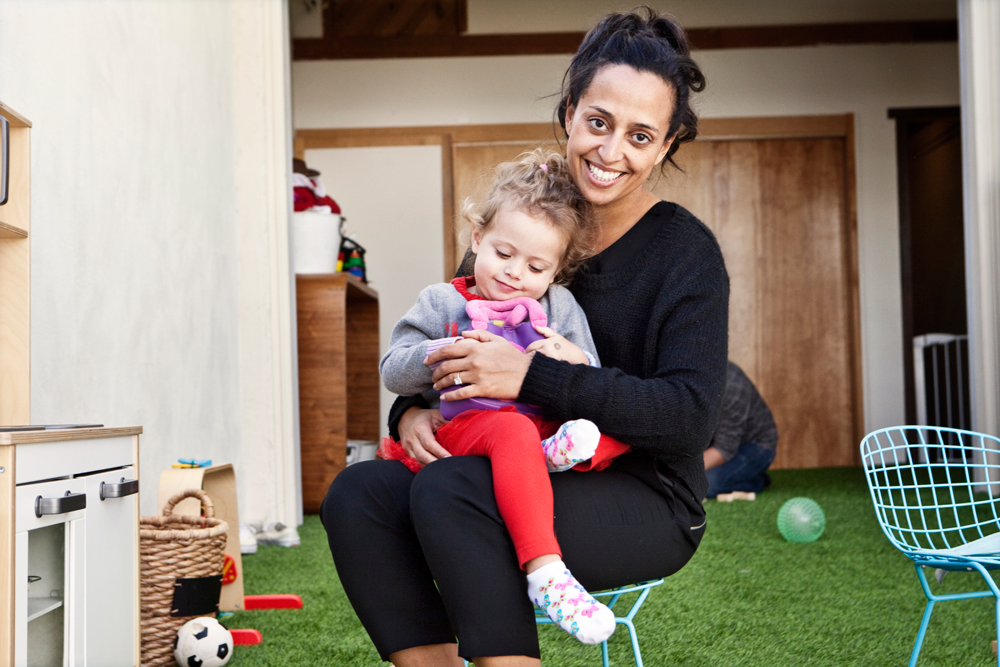 By Lela Nargi
On a low-slung strip of street halfway between the skate shops of Venice's Muscle Beach and the boutiques of downtown Santa Monica, Chudney Ross has opened her kid-centric outpost, Books and Cookies. Twice.
Aiming to provide what she calls a "literacy-based experience" for the area's burgeoning young family population, in 2011 Ross fell in love with a storefront that was wedged in among the area's myriad coffee shops and palm trees, even though she knew the space was much too big for what she had in mind. "I had positive aspirations!" she laughs.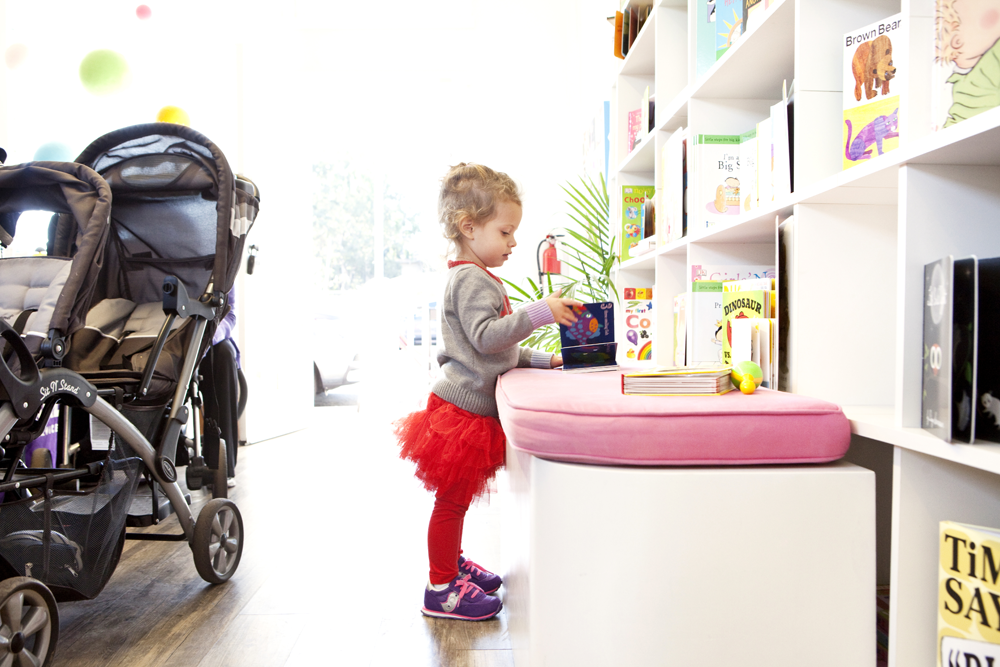 Those aspirations began even before Ross was a mom herself—to daughter Callaway, now age two. Back then, she lived in Venice (as she still does, with Callaway and fiancé Joshua Faulkner), rode her bike "everywhere," and was writing her first children's book at a nearby branch of the Coffee Bean. Wherever she looked, she says, "I noticed there was nothing at all for children. There'd be moms in the Coffee Bean but it was just a place for them to meet up with each other and chat before going for a walk somewhere else with the kids."
That vision of a klatsch of moms-without-a-base stuck with Ross. And so it was that when this former teacher and youngest daughter to legendary Motown singer Diana Ross opened Books and Cookies in its first incarnation, she already knew that she wanted to create an environment that was welcoming and nurturing, not just for children, but for their parents as well. It's an environment she likens to the '80s TV show Cheers, "Where everybody knows your name," Ross says.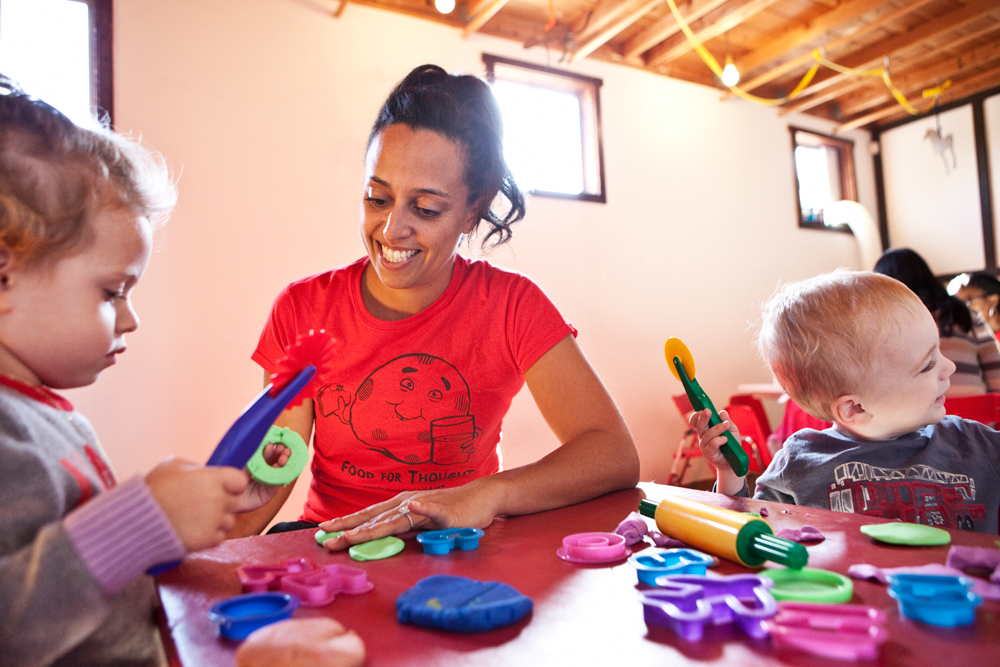 The old place, like the new, significantly more manageable place—which Ross opened across the street from the original locale just this past September—was conceived as part bookstore, part event space. Parents could shuffle in for Books and Cookies' ever-popular storytime, order up cups of strong hot coffee for their own bleary selves and some home-baked cookies for their kids. Then casually spend the morning hanging out with like-minded moms and dads who were elated to have a safe, fun place to park their strollers and veg out for a while. If they were feeling slightly more ambitious, they could drop in for a Mommy & Me yoga class or a craft-making event. Above all, says Ross, it was a place where "parents could bond."
It's been a work in progress since its inception. Says Ross, "Originally I thought of it as three separate businesses: a bookstore, a café, and an enrichment center." Re-conceiving it as an all-in-one destination not only streamlined her original concept; it helped her create a place that is not quite like any other. "There are a lot of baby classes in LA that teach parents how to do all kinds of things. I'm not trying to teach parents anything—I'm learning everyday myself. What I know how to do is make reading fun."
The fun starts when you walk in the door of the new narrow but bright space. Right up front is Ross's continuously revolving and highly curated selection of books for kids of all ages, within easy reach of even the smallest of mobile tots. "We may not always have exactly the book you're looking for, but we've got unique bestsellers and classics from when I was young," says Ross. Certain titles are always on tap, like James Dean and Eric Litwin's Pete the Cat. "It's got singing, and fun colors—basically, it's a good read for all the age ranges we see in here," says Ross. Infants and toddlers dominate the morning; toddlers on up to kids around age 6 show up after nap time and stay well into the afternoon.
Whether or not to keep such tender merchandise within grabbing and gnawing distance was a matter of some debate. "People cautioned me from letting families pull down books," says Ross. "But for me it was more important for them to spend time reading. And our families are pretty good about buying a book that has a bite mark in it, or a cover that's a little mangled." Ross also set up a bargain bin near the cash register—one of many unique solutions Books and Cookies adopted right from the get-go.
Another is found in the small details that turn up all throughout the shop, which welcome children to stay. And stay. And stay. Says Ross, "I found a picture of an amazing bookstore in Hong Kong, where kids could climb into holes in the walls and sit in there with pillows and books to read. I didn't have the resources to recreate that, but Mimi Shin, who helped me design the space, made shelving structures you could climb under, and a hammock up front the little ones can sit in." Also inviting intimacy with reading material is the teepee in the shop's turf-topped, 600-square-foot outdoor playspace.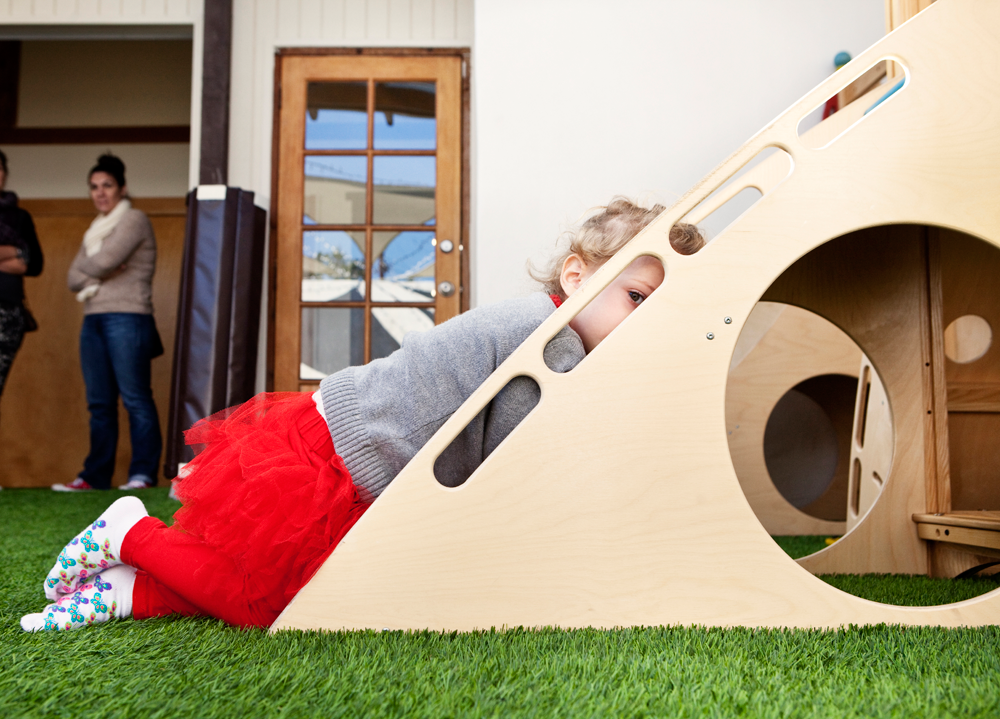 Since babies and toddlers often prove to be such fickle and short-attentioned visitors, that playspace, which was tiny and indoors in the old location, was an unexpected boon to the business. "People love it—they walk in and say, 'This is awesome!'" says Ross. Kids can run amok and burn off energy in the almost-always-balmy So-Cal weather—including Callaway, who Ross says used to be content to sit in the shop, propped up by books, but who now "tears the store up." And parents don't have to worry about losing a toddler, since the area is enclosed. It doubles as a party space for the myriad birthdays the shop hosts.
Although literacy always remains a focus. Says Ross, "A lot of times when they come in to book a party, people will say, 'Oh we don't need to do storytime—our four-year-old won't like that.' And I say, 'Please give it a shot.' Their kids always wind up loving it. They see us read with enthusiasm." More often than not, they're excited to bring that positive energy home with them.
Ross says it was simple enough to reinstate all the old favorite classes from Books and Cookies' old outpost to the new. Although storytime remains the shop's most popular recurring event—it happens four mornings a week at 9:30AM, led by one of Ross's personally-trained staff members—there is also toddler yoga, and sensory playtime, and various music classes, run by a cadre of local kid specialists. But even these activities contain a subtle literacy bias. After all, says Ross, "We can also story-tell thorough our bodies, and through music."
One thing that didn't quite make the full transition: the cookies that comprise half the shop's name. In the old space they were hand-baked daily on site. But in planning for the new space, Ross says, "I met with some of our regulars and asked what was the most important part of Books and Cookies for them, what would they be sad to find missing? Mostly they said they liked the sense of community, the classes, the varying array of books for kids in a broad age range. No one said food." Which was lucky, because the new space had no room for a full kitchen. So, the cookies and a whole array of healthy snacks were taken off the menu. And Ross discovered that even without a health permit she could have 100 square feet of pre-packaged food available for purchase: cookies and muffins, mostly. But she says customers noticed a difference between store-bought and homemade, which are "baked with love."
Coffee for the parents had to go, too. And although Ross admits that's something of a problem, despite the profusion of coffee shops in the neighborhood—"People like to stop once"—bringing it back is beyond her capabilities. But she is working on resurrecting the homemade cookies. The week she spoke with UrbanFamily, she was trying out deliveries from Jojo's Dozen in Inglewood. "We're experimenting with having multiple kinds of homemade yumminess," she says. "The cookies will be small, so you can mix and match: maybe one oatmeal raisin and one red velvet. We'll get new deliveries of different kinds of cookies every two days. Our books rotate; why shouldn't our cookies rotate, too?"
Visit Books and Cookies to learn more.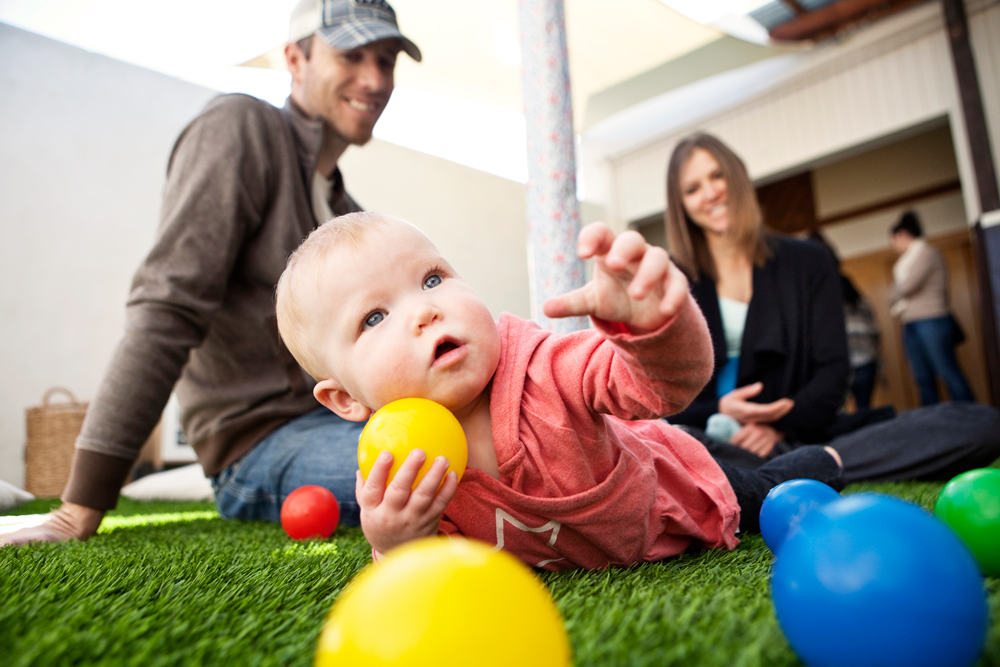 Photographs by Kyle Monk