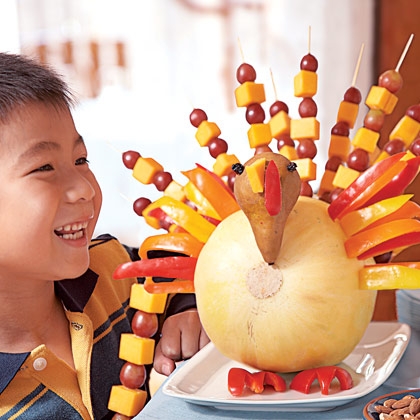 For busy parents and babysitters, what could be better than a delightful kid's craft and a snack wrapped into one? Edible art projects keep kids entertained, engaged and fed without much fuss. This is incredibly helpful especially when you are preparing holiday meals and entertaining guests. These are also great projects to have grandparents or guests spearhead while you cook–or set these up with your sitter for a fun afternoon activity.
Edible Festive Kids' Craft Projects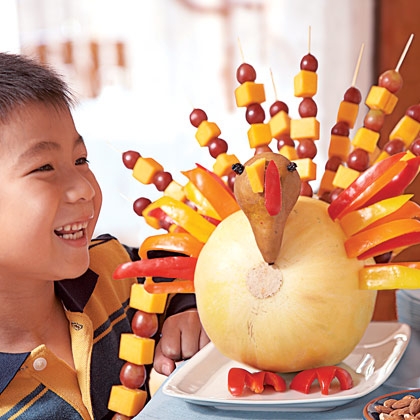 Unload some of your holiday dirty work by letting the kids create the centerpiece for the big Turkey Day table. This big turkey is loaded with fruits and veggies that your kids will love assembling (while you work on dinner), and enjoy gobbling up just as much. You'll need:
Bosc pear (head), Melon (body), Cheese (beak and tail feathers), Red pepper (snood, feet and side feathers), Raisins (eyes), Grapes (tail feathers), Bamboo skewers, Toothpicks.
Find complete instructions at Food.com.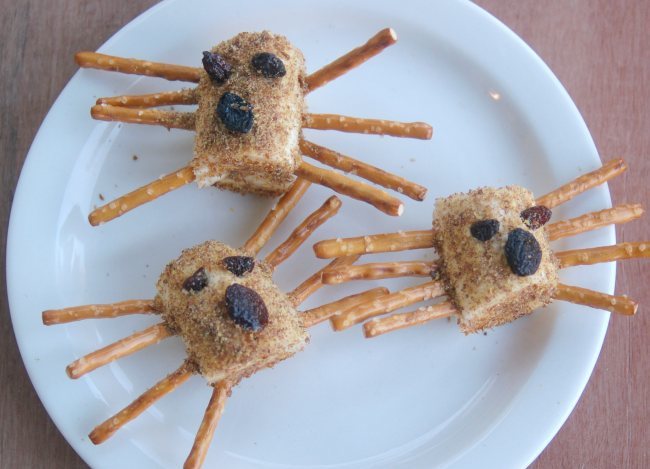 Forget about the Halloween craft featuring a fat marshmallow as the body of a creepy crawler. These hairy spiders are of the healthy variety and for tots fascinated by bugs and they work any time of year. We can thank Kids Activities Blog for showing us how to easily create a healthy snack with a chunk of banana dipped in flax seed, pretzels for spider legs and raisins for eyes.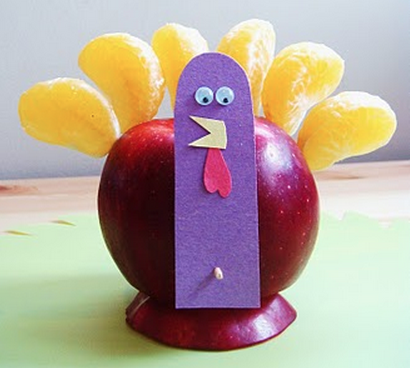 There's no shortage of edible turkey crafts to tackle. We think this guy is pretty darn cute and simple enough for little kids to handle without frustration. There are two options – a healthy one made with clementine sections and a "special treat" version that uses skewers of candy for feathers. Both work the same way: cut the bottom off of an apple, flip it around and stick it to the other end with a toothpick to create a stable base. Next, thread oranges or candy and marshmallows to toothpicks and insert for the bird's feather. Create a head and face out of construction paper, and let your own little turkey stick it on the apple body with another toothpick.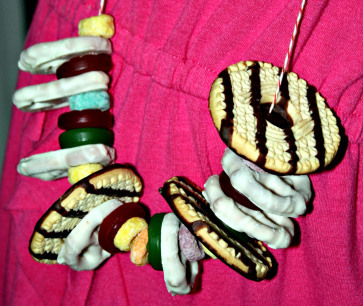 Creating candy necklaces is a smart activity to help kids practice counting and patterns and to improve their fine motor skills. It also makes for a great project for a party, since it's relatively simple and low fuss. There are tons of options for edible bits to string for a DIY edible necklace. Think fruit loops, mini marshmallows, Cheerios and pretzels. Blondie and Brownies suggests buying a few yarn darners, essentially large-eyed needles, to help with the threading (she found a set of 7 at Walmart for under $2).
A Mouthful of Teeth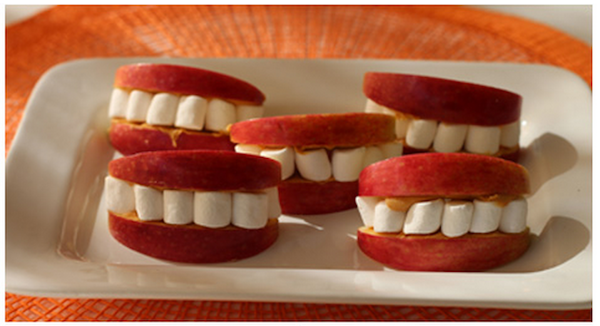 Apple slices + peanut butter + mini marshmellows = a mouthful of teeth! No detailed instructions are needed for this adorable and yummy craft. Simply slice apples, spread with peanut butter or a nut-free alternative (cream cheese would work well) for denture cream, and stick mini marshmallows along the "gums" for teeth. Voila! Who wouldn't smile at these?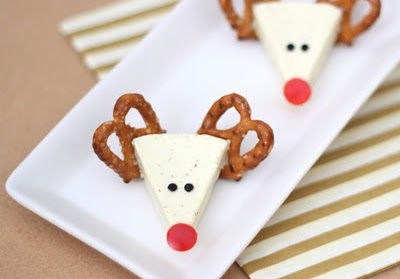 You may cringe at the thought or jump for joy, but November 29 marks the start of the Christmas season! Get your kids in the spirit by plunging into a wintertime craft. Adorable reindeer are perfect for little hands to create with a Laughing Cow cheese wedge, pretzels for antlers, olives for eyes and a bit of red pepper for a nose. Cute Food for Kids provides a handy tip – use a straw from a juice box to punch out tiny eyes from an olive, and a fatter straw to create the nose from a bell pepper.
Leave these handy craft activities with your sitter while you're out holiday shopping – search for babysitters online at www.UrbanSitter.com.