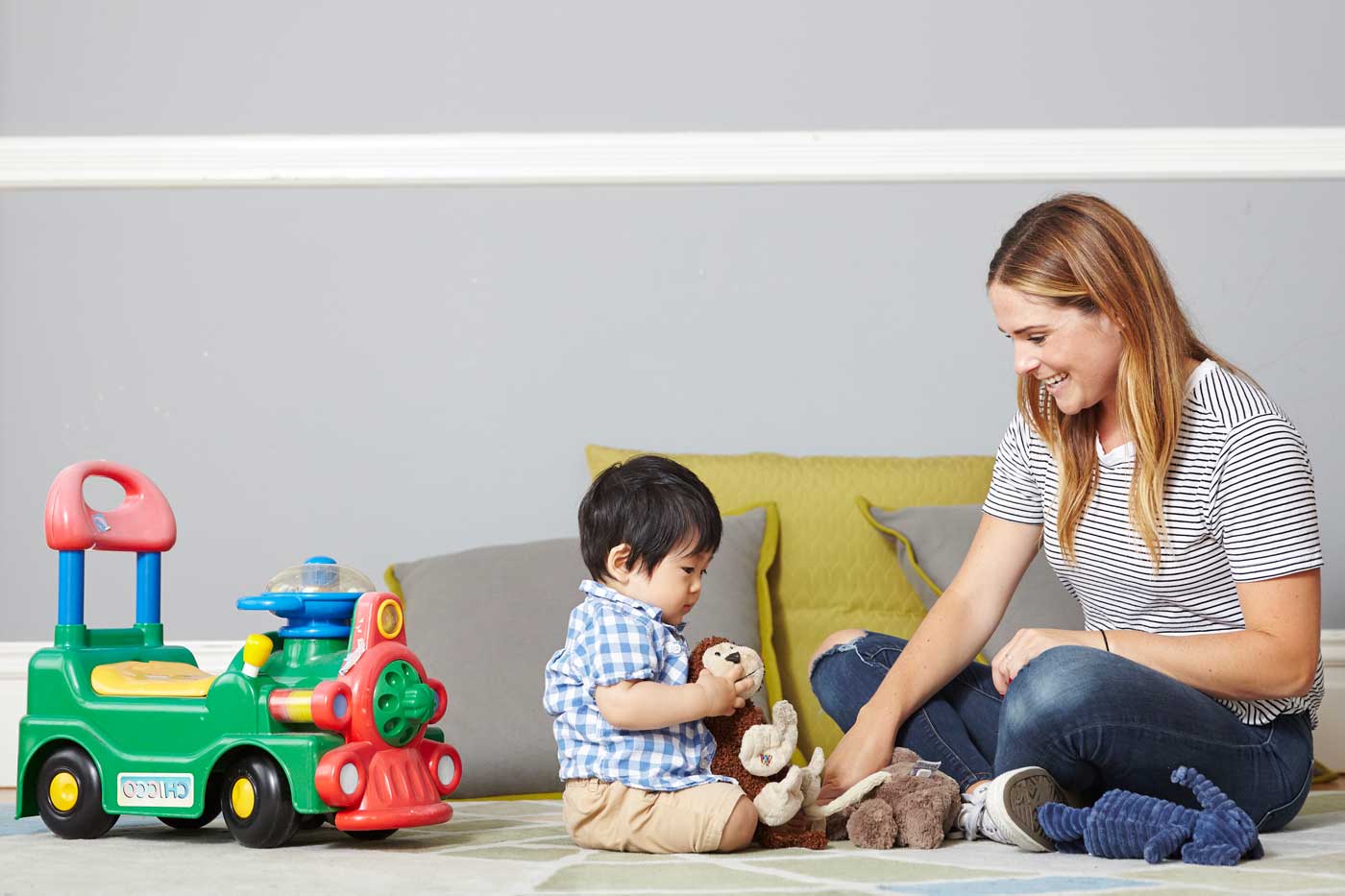 There comes a point in every parent's life when they have to find a good babysitter but you don't just want to find a good babysitter, you want to find a great babysitter! Finding the right babysitter for your family will give you the peace of mind you need to leave your child at home knowing they'll be safe and secure.
STEP 1: GET RECOMMENDATIONS
Get personal recommendations from people you trust. This is hands-down the absolute best way to find a good babysitter. Ask friends, family, church members, coworkers, moms at preschool, or moms' group pals if they have any recommendations of sitters they use and like – don't be shy about it. Your friends know you and your parenting style, so they'll be able to refer you to sitters that would be good for your family. It saves you a lot of time in your babysitter search.
You can use UrbanSitter to make this easy. Connect with friends on our babysitting app.
If you don't have friends who use babysitters, or you're new to the area, you can ask neighbors (UrbanSitter also allows you to connect with neighborhood sitters near you). It's a great way to meet new people. If that's not really your thing, you can search online sites or post on a nearby college job board.
STEP 2: CONDUCT A "WEED-OUT" INTERVIEW
You can tell a lot about a sitter by asking a few simple questions. This can be over the phone, chat, or email.  The tone of their voice or answers to a few key questions can tell you a lot about whether you would feel comfortable with them.  You're looking for a sitter who's a good fit for your family. Someone with similar values and a compatible personality. Use the weed-out interview to weed out any sitters that you don't "click" with. Take a look at our Questions to Ask a Babysitter post for what to ask them.
STEP 3: INTERVIEW THEM IN YOUR HOME
Arrange a time for the babysitter to come to your home and meet your child. See how they interact with your child. If you're comfortable, leave the sitter with the child while you take a walk around the block or go out for a short period of time, even just 20 minutes. For a complete list of questions, check out the Questions to Ask a Babysitter post.
Beyond listening to the answers to their questions, here are some finer points to look for:
Did the babysitter arrive on time? If they show up to the interview on time, it's a good indication that they'll show up to your jobs on time.
How did they greet the child? Did they get down to the child's height and introduce themselves warmly? Did they seem comfortable with the child?
How did they greet you? Were they professional and respectful?
When you left the room, how did the sitter handle that initial handoff?
When you returned, how did the sitter act? It's possible the child may cry while you're gone, especially if you haven't left your child before. This is normal. Your sitter could be the most loving, wonderful babysitter in the world, but the child may still cry. It takes time for sitters and children to develop a relationship. The thing to look for is how the sitter handled it when your child cried. Did they look frazzled, overwhelmed, or impatient when you returned? If they did, then it's probably not the right babysitter for your child. You're looking for someone who can maintain a calm, patient demeanor when faced with a crying child.
If you have animals, observe how the babysitter interacted with them as well. They're part of the family too. Did they feel comfortable with your animals?
STEP 4: CHECK BABYSITTER'S REFERENCES
If the babysitter wasn't referred by a friend and you can't read reviews on their online profile, ask for 2-3 references and call them.
STEP 5: TRUST YOUR INSTINCTS
You know best. If you don't feel comfortable with the babysitter for any reason, don't leave your child with them.
Once you find that great babysitter, learn how to keep them.