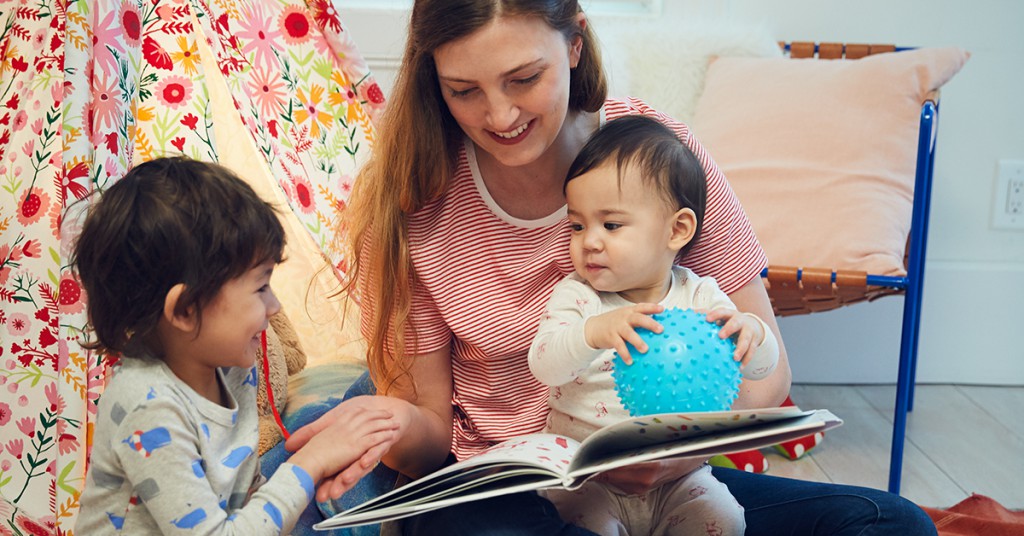 These days, college students are working harder than ever to supplement the exorbitant cost of their education. If you are one of them, a babysitting job could be the perfect solution. Not sure it's for you?
Here are 10 reasons why you should consider a babysitting job as a valuable moneymaking opportunity:
Flexible Scheduling
You can work around your schedule, rather than build a schedule around your work. It can be hard to find a part-time job that fits around the 15-credits per semester class load required to complete your degree in four years. Babysitting jobs are flexible. You babysit when it works for you.
Good Pay
Babysitting jobs pay well. Forbes Magazine reported on a list of Top 10 Jobs for College Students put out by salary listings website PayScale. Nanny—a demanding, often more time-intensive babysitting job—was the #3 most lucrative job for college students. The site noted the "best potential perk" of the job as the ability to carve out extra study time while the kids are napping. Check out UrbanSitter's nationwide survey to see what babysitters and nannies are making in your area of the country.
Resume Building
It's great experience, whether your major involves children in any way or if you intend to have some of your own someday. Babysitting jobs are also great for showing initiative, responsibility and dependability. Future employers will take note.
There's a High Demand for Holidays and Weekends
You have the time! Many babysitting jobs are available when you have the most time to work—weekends, holiday breaks, and summer.
Steady Work
A study conducted by Citi and Seventeen Magazine shows that money-related issues top students' list of biggest concerns while in school. You always need cash! Why not get your name on a few parents' speed dial lists, so you're a first call when they are ready to spend on childcare?
You're Well Qualified
If you're reading this, you likely have a bit of babysitting experience under your belt, maybe sitting for a neighbor, helping out with your own siblings, or serving as a summer nanny to help pave the way to college. In addition to childcare experience, you may have taken the time to get CPR certified, completed a first aid class, or studied a bit of early childhood education.
Mentorship
You have a lot to give! In addition to being available, responsible and ready to earn, you're a vibrant student of the world with lots of interests, hobbies and experiences. Babysitting jobs give you a great outlet to share that experience with children who could benefit from your skills and mentorship. You can tutor, help with homework, share your soccer skills, or teach a young child to read and write.
Easy Commute
There's rarely much of a commute. There are plenty of families with young children living near campus who are ready to take advantage of your service. You can pick and choose babysitting jobs that fit your needs and possible limitations, such as choosing jobs that are on the bus route or within walking distance if you don't have a car.
You Have Backup
You can likely find a replacement if a conflict comes up or you come down with the flu. If you are interested in babysitting jobs to make extra money, your friends are, too. Although parents hiring sitters need someone who is dependable, it's nice to be able to call a friend to cover for you if ever the need be.
Great Networking
It's the job that keeps on giving. Good babysitters are hot commodities for any parent. Take good care of their children, show responsibility and reliability, and your employer will not only continue to call you to fill a babysitting job, they'll likely be more than happy to refer their friends to you for days and times when they don't need you. With a little effort, you can build quite an employment network, and in return, become a go-to resource for parents needing babysitting.
Are you sold on the idea and wondering how to score these great gigs? Let your neighbors, family and friends know you are interested in babysitting jobs, post your availability on a campus or local job board, or use an Internet service like Urbansitter.com to connect with parents who are looking for childcare. UrbanSitter allows you to post a profile, list your preferences, and even provide your availability so parents can immediately see when you are available to work. If you are trustworthy, dependable sitter material, there are plenty of parents who are looking for you now.