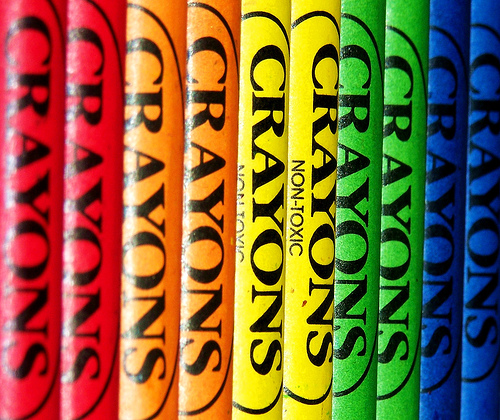 Before you hit the road with your kids this summer, we're arming you with 8 Indispensable Road Trip Survival Tips.
Following these tips will go a long way in creating a memorable, happy time with your family on the road!
An arsenal of Apps for Kids. It's likely that even your preschooler knows his way around your smart phone. Preload your phone with apps that meet your personal criteria – age appropriateness, educational, or just pure attention-grabbing fun. CoolMomTech offers a whole section on Cool Apps for Kids. What if you have one phone and three children? Work on taking turns and time-telling skills by having the other kids watch the clock to see when it's their turn or find a game that allows for multiple players.
Road trip games. Go old school with the standbys from your own childhood. Have kids scout and keep track of animals or certain color cars; count state license plates; fill in Mad Libs or play "I Spy" or "Twenty Questions." Cater to the age of your children by tweaking the games. For example, have older kids log their findings, categorize, and compete against each other.
Gadgets and electronics. It likely goes without saying, but just in case – don't leave home without videos. Whether you have DVD players in your car, a laptop, an iPad or portable players, the videos they play will buy you hours of peace. Portable game players (Nintendo DS, Leapster, smart phones) are also good bets. Don't forget the headphones!
Survival Totes. Pack a small backpack for each child. Include paper, printouts, markers, mini dry-erase boards and pens, playing and flash cards and small toys that you can wrap and dispense throughout the trip. Don't forget hand wipes, Kleenex and, of course, a first aid kit in your own arsenal.
Summer reading programs. Sign your kids up for a summer reading program through a school, local library or an online program such as the Scholastic Summer Challenge. It will keep your kids motivated to read, and what better time to hit the books than during a long road trip. Many programs offer reading lists, making it quick and easy to load up your e-Reader or iPad with something for everyone before you hit the road. Don't forget to bring board books tots can thumb through and listen to parents read, as well as books-on-tape for longer stories the whole family can enjoy.
No mess snacks. Pack individual servings of age-appropriate finger foods such as pretzels, crackers, cereal, popcorn and nuts (for older kids). To avoid the fast-food meal traps, bring a small cooler with sandwiches, fruit, pre-cut veggies, yogurt or cheese sticks. Giving each child his or her own water bottle to replenish at rest stops makes more sense than hauling a slew of juice boxes and cans.
Journal or scrapbook the trip. Create a scrapbook of your family vacation. Have kids add drawings of places they've seen or fun facts they've learned along the way, and paste ticket stubs and other mementos. Put your kids on assignment with a small camera. You can print photos at your destination using an inexpensive pocket printer and paste the prints in the book on the return trip.
A sitter to take over when you arrive! Let's face it. No matter how much you've prepared for your road trip and no matter how much you love your children, you're bound to need a break. Did you know UrbanSitter can help you line up a perfect sitter away from home? Log onto UrbanSitter to view trusted sitters, read local parent reviews and book a sitter in one of a dozen U.S. cities. It's a much more personalized and often less expensive way to book childcare than booking through a hotel. Think how nice it will be to have a bit of well-deserved grown-up time in your destination city!