Don't let your little one's graduation from preschool or kindergarten pass by without a little fanfare. Remember the momentous milestone and his special day with these fun ways to celebrate.
What's a party without a cake?
Whether your grad's party is the real deal or just a classroom celebration, make it memorable with a celebratory cake like this adorable one from Sugar Creation. It makes use of a dummy cake for the top layer, which makes it a little easier to create… assuming you have decorating skills on par with hers!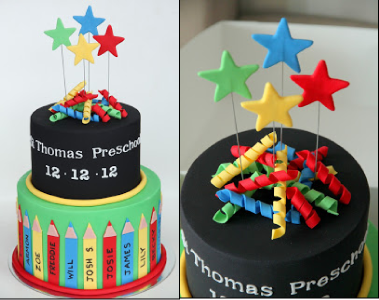 Sport a special t-shirt to mark the big day.
You'll eliminate the "what to wear" battle on graduation day and likely many other days, too. After the celebration, let him wear it to show he's been there and done that.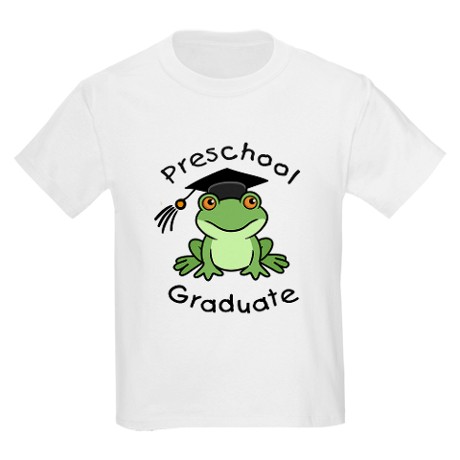 Bring a class treat.
Free printable graduation stickers are a simple way to turn a lollipop and a pencil into a party favor.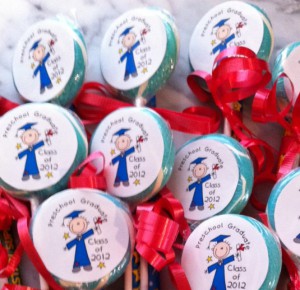 Take a memorable photo.
With a little thinking ahead you can have a photo to freeze the day in time. You'll love pulling it out in 12 years or so to compare to her high school graduation photo.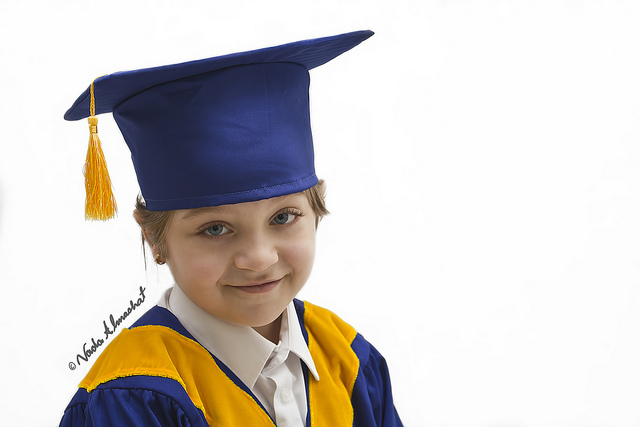 Create a Memory Board.
This affordable, printable chalkboard from Chalking It Up is a cute way to remember the year. You can record his favorites, the names of his best friends, and memorable moments and firsts. Mount it on foam board for a party or photo prop, or paste it in scrapbook or photo book that wraps up the year or his preschool career.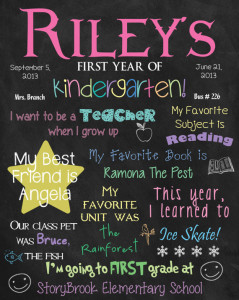 What are your ideas for celebrating the little ones' graduation day? Let us know in the comments!