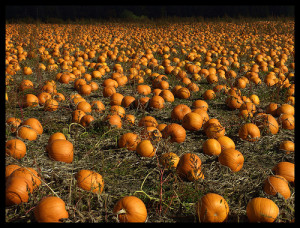 Need an easy-to-assemble costume for your child to wear to her school's Book Character Day or a last-minute Halloween costume (that doesn't look like you threw it together in the eleventh hour)? Check out these adorable costume ideas that work for kids, little and big. Most can be assembled from an inexpensive shopping list if not with what you already have on hand. You'll get big props from your kids, and you won't spend a fortune or sprout any new gray hairs pulling it together!
Deck your little lady turned old lady in a straw hat, borrowed plaid shirt for a dress, and black glasses. Pin a large drawing of a fly or spider ("that wiggled and jiggled and tickled inside her!") to her chest, and voila! There's no mistaking her for anyone other than the hungry, old woman in "There Once Was an Old Lady Who Swallowed a Fly."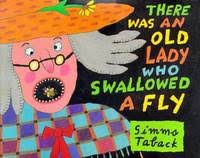 Create little boy Max's white suit with white leggings or sweat pants and a t-shirt or sweatshirt. Cut a yellow crown from heavy card stock or cardboard – create a fancy version with these crown craft instructions. Use a sock for a tail.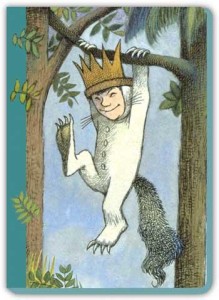 Remember Miss Viola Swamp, the meanest, most horrible substitute teacher for Miss Nelson's class in Harry Allard's, "Miss Nelson Is Missing?" Recreate her with a long black dress (or graduation robe), striped socks, and a black, messy wig. Then go to town with some really poorly applied make-up!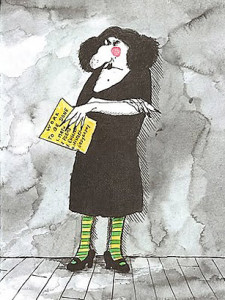 A fan of the frisky, Big Red Dog will love turning into this favorite character. Create a red suit with red sweats or leggings. You can use a red stocking hat with felt ears attached and collar borrowed from the dog. A sibling or buddy could dress as Clifford's loyal companion, Emily Elizabeth.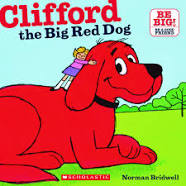 Harold is one to remember for a last-minute costume crisis. All it takes is a pair of jeans, an over-sized white t-shirt or a blue or white baby sleeper (depending on which Harold book you reference) and a big purple crayon. You can use a jumbo Crayola or go bolder by drawing a crayon on cardboard.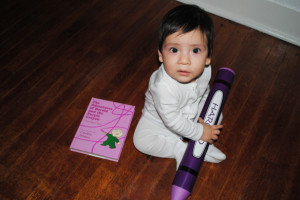 There are lots of ways to pull this together. For the simplest version, start with a pair of glasses, a cape (even a bathrobe) and a broom. Use eyeliner to sprinkle a few freckles across your little guy or girl's cheeks and add a lightning bolt scar across the forehead. To take it a little further for a real-deal look, check out Fiskar's instructions for making everything from a necktie to the wand.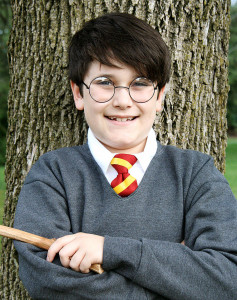 If you can talk your princess into foregoing her regal garb, Cinderella before the ball would be a great, unexpected character costume. Dress her in ragged, old clothes, smudge her face with "soot," and have her carry a cleaning bucket.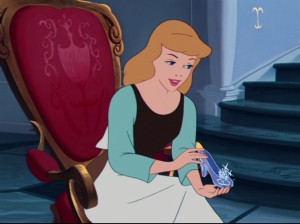 Search for babysitters and nannies online at UrbanSitter.com.