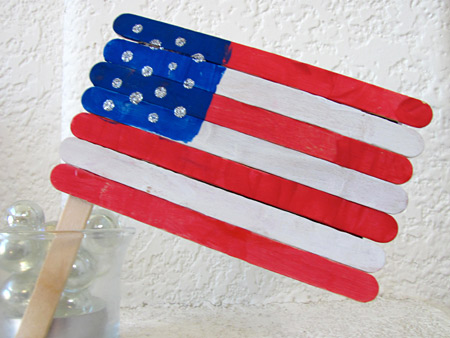 Your kids know the Fourth of July as the day to wear red, white and blue, watch fireworks, see a parade, and maybe go to a family or neighborhood BBQ. Do they know the true meaning of Independence Day?
Give your kids a quick history lesson and celebrate your national pride with these fun facts and simple, patriotic projects.
Independence Day Fun Facts:
Known as the Fourth of July, Independence Day, commemorates the adoption of the Declaration of Independence on July 4, 1776.
It is the day we became an independent nation, declaring our independence from Great Britain.
Our flag – often called Old Glory or the Stars and Stripes – has 50 stars to represent the 50 states of the United States of America and 13 stripes to represent the British colonies that became our first states.
Fireworks are often accompanied by patriotic songs, such as our national anthem, "The Star-Spangled Banner;" "America the Beautiful;" and "My Country, 'Tis of Thee."  Download the songs or print the lyrics and sing-along with your kids!
Patriotic Crafts:
Mini American Flag
1. Paint 4 popsicle sticks red, paint 3 white.
2. Turn the sticks over to show backside facing up and alternate red, white, red, etc.
3. Apply glue and then place a piece of paper cut to size on the glue. Let dry.
4. Turn over and paint a blue square in the upper right.
5. Apply glitter glue dots, let dry.
6. Glue a popsicle stick as a flag pole (optional).
*Craft from Projects for Preschoolers.
Patriotic Pebble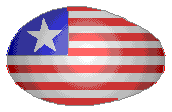 1. Choose a smooth, flat river rock. Mark off the area that will be the stars.
2. Use blue paint to color the area that will be the stars. Paint the rest of the rock's top white. Let the paint dry.
3. Paint red stripes in the white area (in the real US flag there are 13 red and white stripes, with red stripes on the top and bottom – these stripes symbolize the original 13 colonies).
4. Paint some white stars on the blue area (in the real US flag there are 50 white stars that represent the 50 US states).
5. If you'd like a shiny finish, coat with an acrylic varnish after the paint has dried completely.
*Craft from Enchanted Learning.