As told to Lela Nargi
I grew up on the Southwest side of Chicago and I'm the oldest of three girls. My parents were high school sweethearts and have been married for 28 years. My father works for the Chicago Transit Authority and my mother now works at a local university.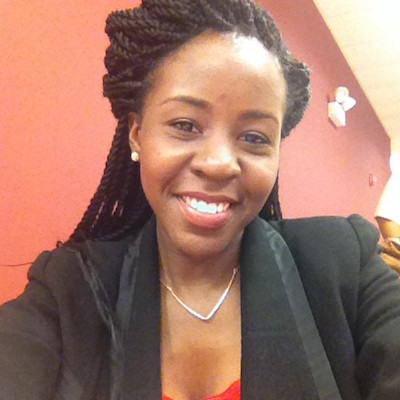 I've always been surrounded by babies and children; in church, in school, in my family, babies were always around. So, I loved children from a very young age. In elementary school, I would always volunteer to help out in the preschool class. My middle sister, Kayla, is only two years younger than I am but my youngest sister, Victoria, was born when I was 11 years old, so I became the built-in babysitter—this was the same year my mother opened a home daycare and I helped out there, too. My cousin had triplets my sophomore year of college and when I came home during the summer and holidays, I spent my free time with them.
I attended all-female schools from 6th grade through college, so I've always been surrounded by women, too. It was during my mother's pregnancy with Kayla that I developed a love for medicine, specifically as it pertains to women's health; I attended childbirth education classes with her and asked questions at her doctor's appointments. During my senior year at Smith College, I became a trained doula. My passion is working with birthing women, helping them find their inner strength through the labor process. In Chicago, more women are choosing doulas and midwives during their pregnancy and it's great to see this shift. One of my personal goals is to bring the power of the doula to every woman, especially in communities that are often overlooked.
Becoming a doula is not my ultimate plan, though—I'm in the process of applying to medical schools to become an OB-GYN. However, the personal care and education involved in aiding new mothers to bring life into this world has been invaluable. The first birth I attended alone was a moment I had to step out of my comfort zone. I was the doula on-call at a local hospital and I was brought in to help a mom who was experiencing labor pains and personal issues. This was my first time meeting her, right in the middle of one of the most difficult times in her life! All my training kicked in and the first thing I did was create a safe space for her. I let her know I was there to help in any way that I could. My biggest challenge was getting her to stay calm and trust her body. She had to tune out the world around her and focus on the moment.
In all, I've attended about 20 births, which is also helpful when I babysit. New moms appreciate that I'm a doula because I have experience with newborns and postpartum care. New moms, like laboring moms, need to be supported and reassured that their baby is fine and that they're doing the right things.
When I babysit, I'm notorious for being a bag lady—I always bring homework and food. The kids I sit for always ask why I carry such a big bag. I tell them I'm talking science classes so that I can apply to medical school and become a doctor. The older kids like to see pictures or hear stories about the babies I care for. Becoming a doula has helped me become a better listener, comfort, and healthcare provider—all skills that will be important in my future life as a physician.
Photograph courtesy of Nicole Miles